---
Updated on August 29th, 2022

The Kansas 10-day notice to quit is a letter landlords will deliver to a tenant with a lease term of three (3) months or longer who hasn't paid their rent on time. The letter states that the tenant has ten (10) days to provide payment in full or vacate the premises. Should the individual fail to comply with the notice terms within the ten (10) day period, the landlord may terminate the tenancy and file a forcible detainer lawsuit to evict them from the dwelling. For shorter tenancy periods, the landlord must instead use the 3-Day Notice to Quit.

Laws – § 58-2507

Rent Grace Period (§ 58-2545(c)) – No grace period for rent payments unless stated otherwise in the rental agreement.
---
Related Forms
3-Day Notice to Quit for Non-Payment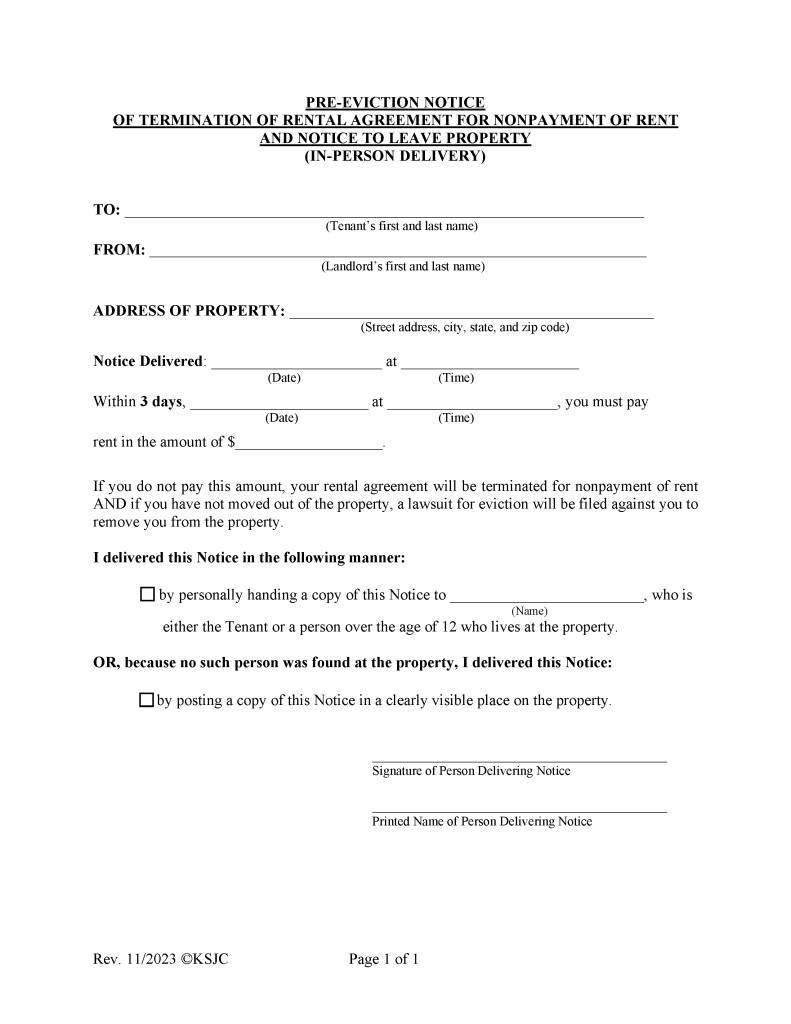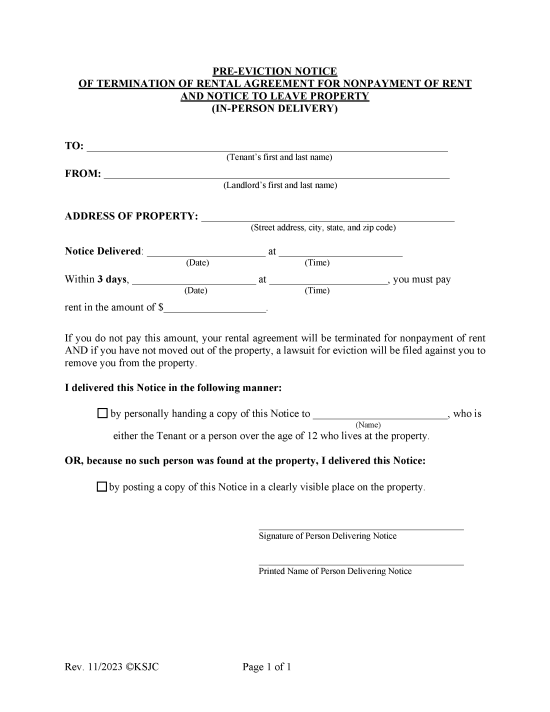 – This notice is used to inform the tenant that they must pay rent within three (3) days, or that they must vacate the premises. The landlord will use this form for tenancy periods of less than three (3) months.
Download: PDF, Word (.docx), OpenDocument