1. Upload your Document
To start, upload a document in PDF, Word, JPG, or PNG.

2. Choose from 35+ tools
Use the tool panel to select a function and edit the document. When complete, create a signature and sign where applicable.
3. Request Signatures from Others
Place fields on the document for others to complete. Once signed by all parties, we will send an e-mail to notify you.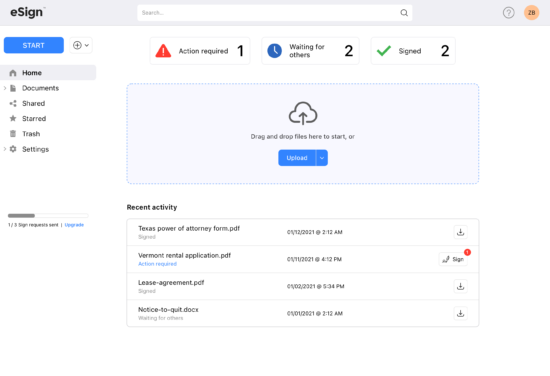 4. Save Your Files
Create a free account and receive:
Document storage (up to 1GB)
PDF editor (unlimited)
3 eSign requests/month (unlimited self-signing)
eNotary ($25 per session)
Sync with Google Drive, OneDrive, and Dropbox
Adding Text (2 ways)
Fillable Forms
If the form is fillable, select a field and type: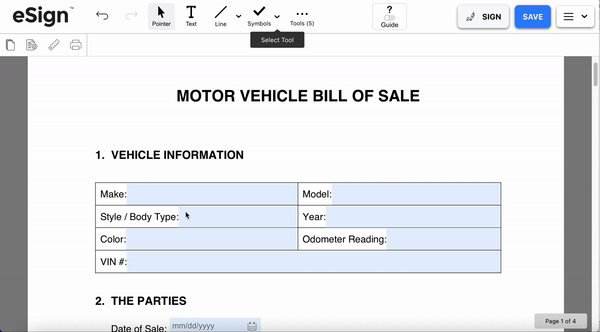 Non-Fillable Forms
If the form is not fillable, select the text tool and place where you would like to add text: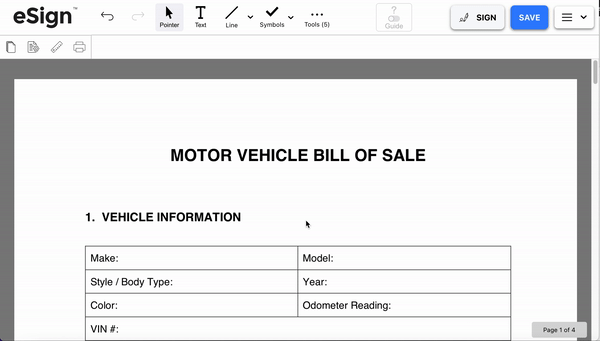 Highlighting Text
Select the highlight tool and apply it to the text.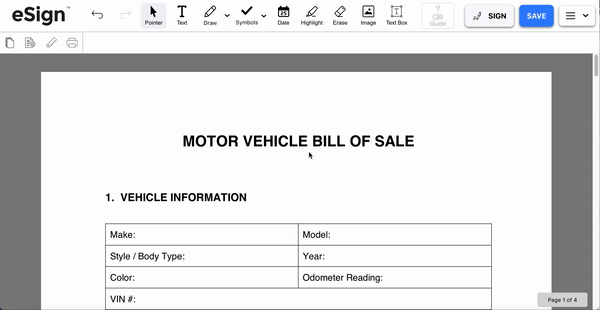 Erasing Text
Select the erase tool and place it over the text you wish to whiteout.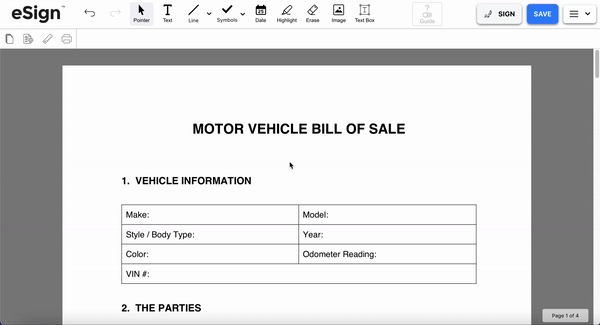 Adding an Image
Click the image tool button and upload the image from your device.
Adding a Text Box
Use the
Signing a PDF
Click the