A mortgage adverse action letter is a type of notice that is sent from a financial institution to a home loan applicant to inform them that their application was denied. Issuing the letter provides transparency to consumers about why their application was rejected and informs them of their right to dispute or request a copy of the report. The structure and issuance of adverse action letters fall under two (2) federal acts: the Fair Credit Reporting Act (FCRA), and the Equal Credit Opportunity Act (ECOA).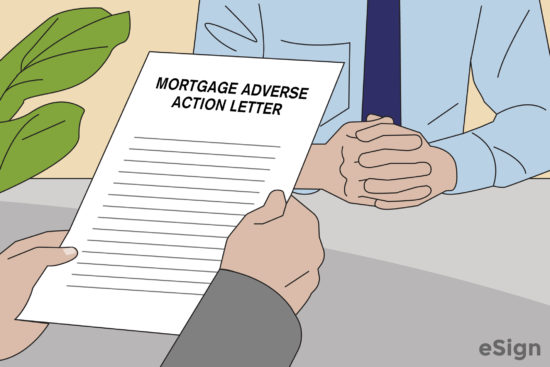 Who's It For?
The letter is a necessity for any institution that offers mortgage lending and uses consumer reports to pre-screen applicants, which includes the following entities:
Banks
Credit Unions
Mortgage Lenders
When to Send
The letter needs to be sent whenever an entity takes adverse action on an applicant because of information contained in a credit report. Although businesses don't fall under the FCRA's requirements for reporting, they still fall under Regulation B of the ECOA. Using a general letter template that includes disclosures for both laws simplifies the process and ensures all government requirements are met.
Regulation B requires the notice to be sent within thirty (30 days) of receiving the application for credit from the consumer. If the creditor makes a counteroffer to the applicant, they have ninety (90) days to inform the applicant of adverse action if the applicant does not accept the counteroffer.