---
Updated on December 2nd, 2022

A California bill of sale is a document used to record a private transaction wherein a buyer purchases personal property from a seller. The purpose of the form is to provide proof of the transfer of ownership. This proof is necessary for the sale of a vehicle, as the new owner will be required to register it with the California Department of Motor Vehicles. A boat bill of sale can be used for the very same function. In most transactions, the seller should retain a copy of the form as well, as the signed document indicates that they are released from ownership and liability.
Types (4)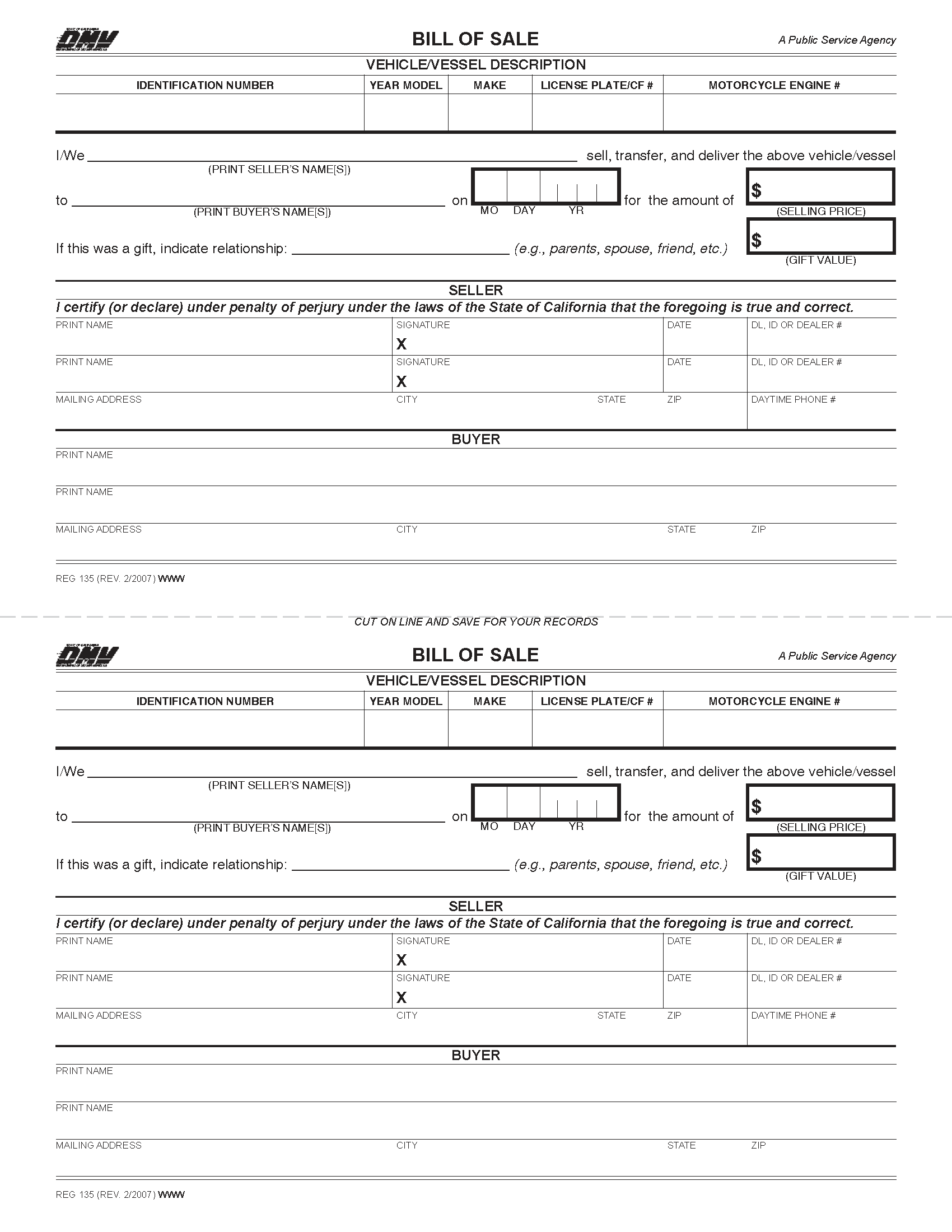 Motor Vehicle Bill of Sale – Used to document the transfer of vehicle ownership between private parties.
Download: PDF
---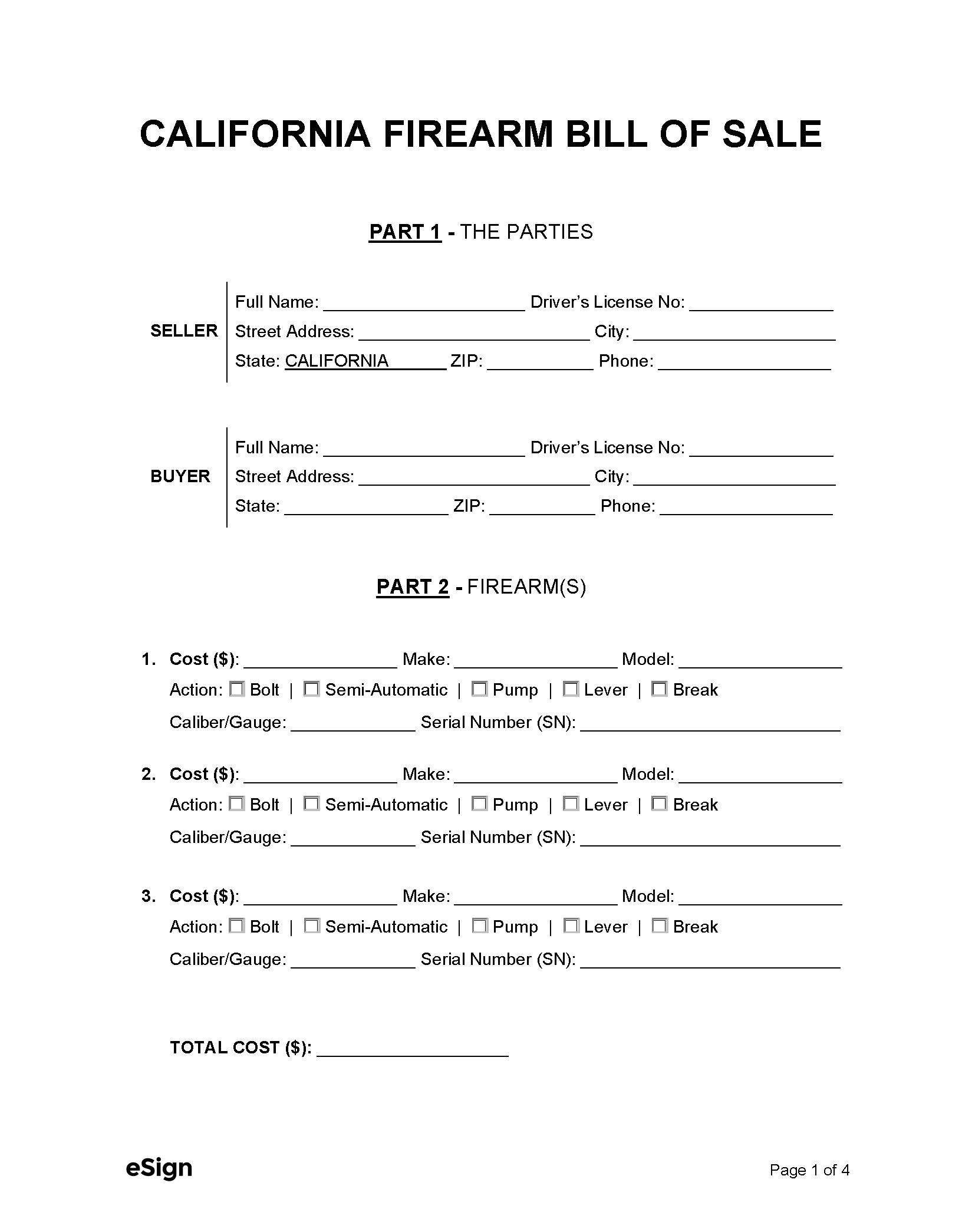 Firearm Bill of Sale – Completed upon the sale of a firearm to record the transaction and show proof of ownership.
Download: PDF, Word (.docx), OpenDocument
---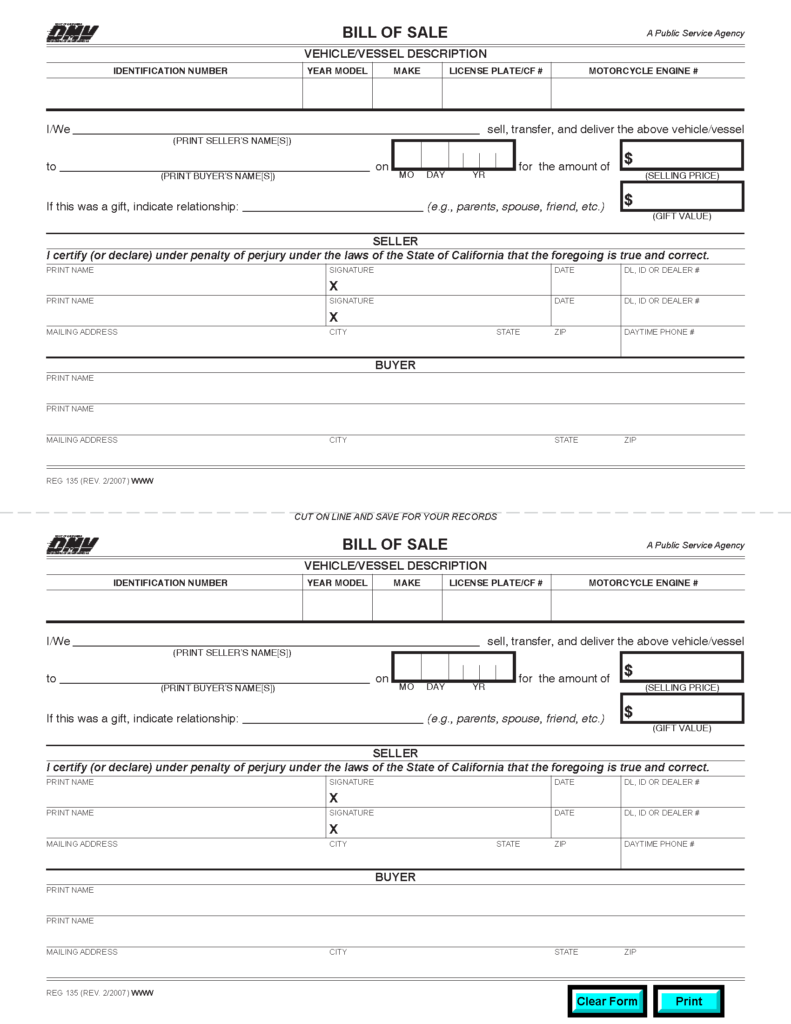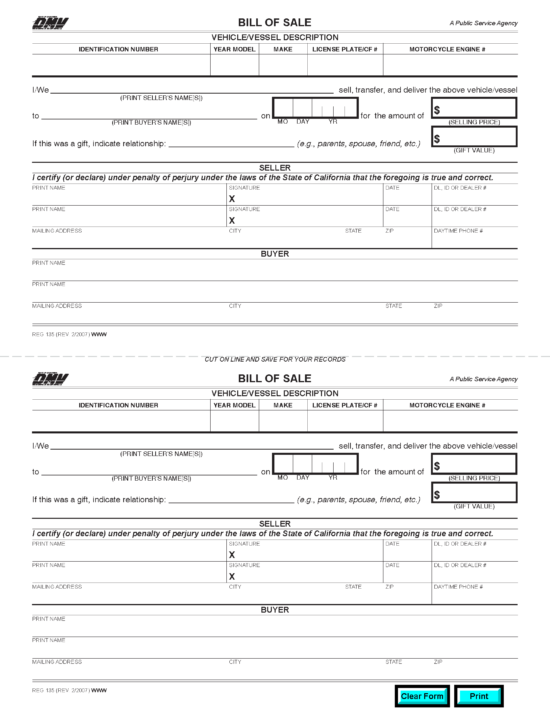 Boat Bill of Sale – Records a boat sale between a private seller and a buyer. Used by the buyer for registering the vessel.
Download: PDF
---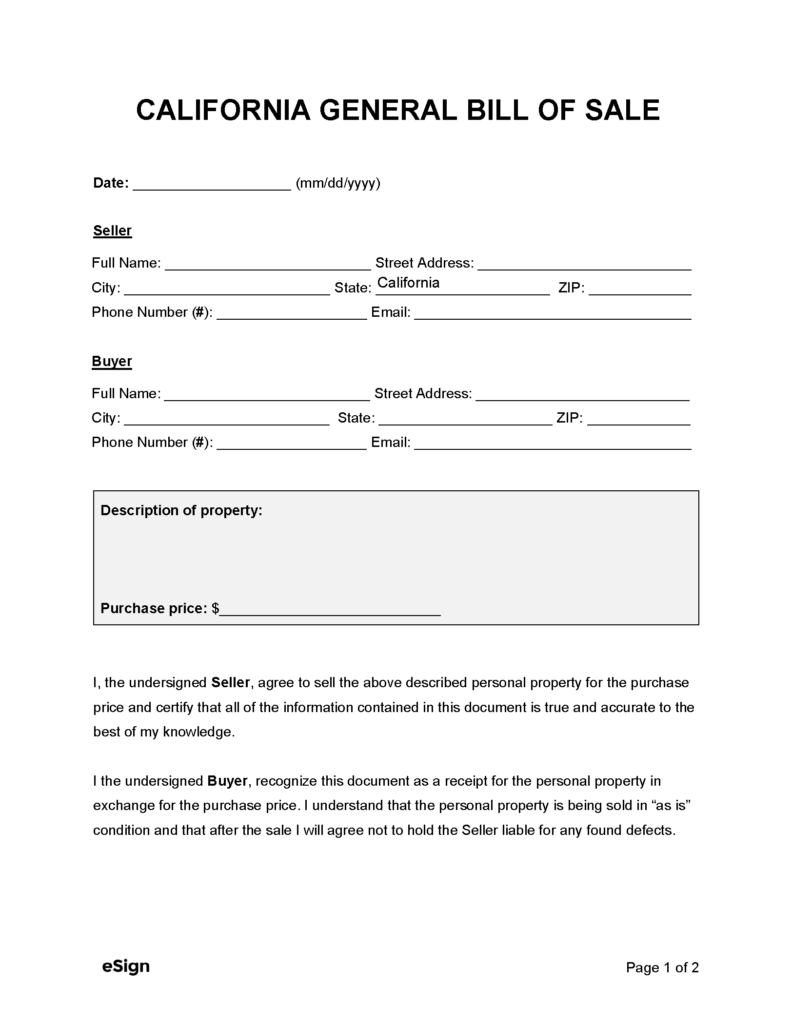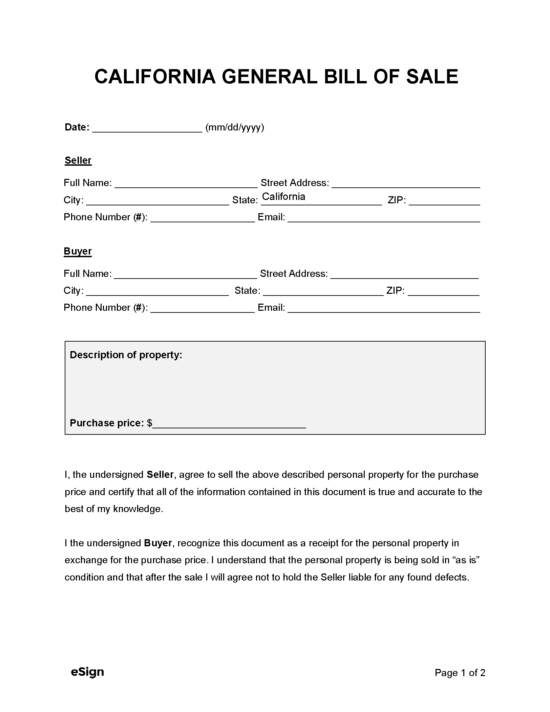 Generic Bill of Sale – A sales receipt for individuals to use when selling their personal property in private transactions.
Download: PDF, Word (.docx), OpenDocument
---
---
Registration Resources
Motor Vehicle
Firearm
Boat