A Connecticut bill of sale form is a record of a transaction between a buyer and a seller of personal property. In Connecticut, there are specific templates that residents must use in transfers involving motor vehicles, watercraft, and firearms. In the case of boats and vehicles, the completed form will be used to prove new ownership when registering with the DMV. The sale of firearms must be recorded with the government-issued bill of sale as part of the screening process for applicants. All other transactions can be carried out using the generic bill of sale, which can be drafted purely to keep a record of the transfer.
Types (4) Motor Vehicle Bill of Sale
– This form acts as a receipt for the purchase of a motor vehicle or vessel. It also reports the transfer of ownership between parties.
Download: PDF

---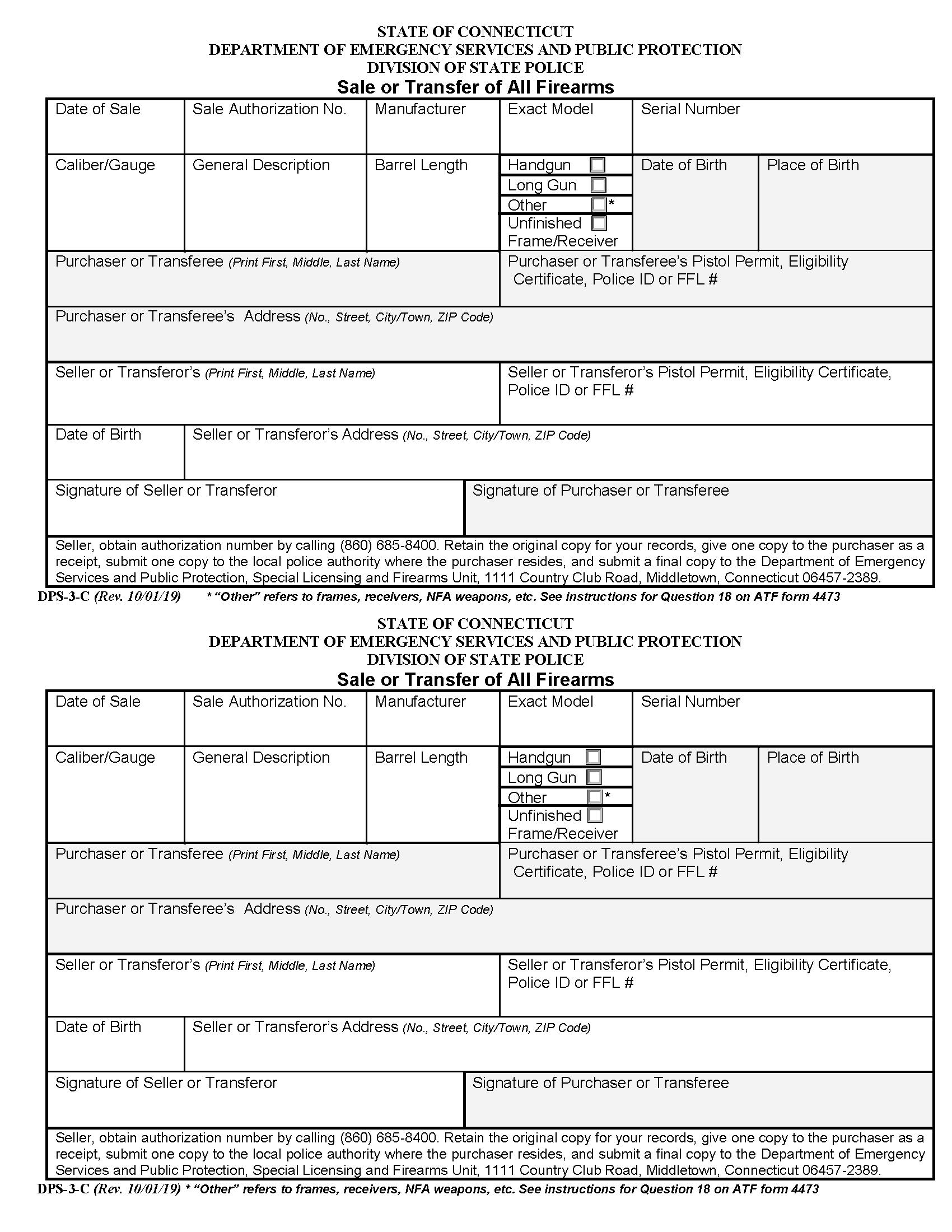 Firearm Bill of Sale – A sales receipt for a firearm that can be used by both licensed dealers and private sellers.
Download: PDF
---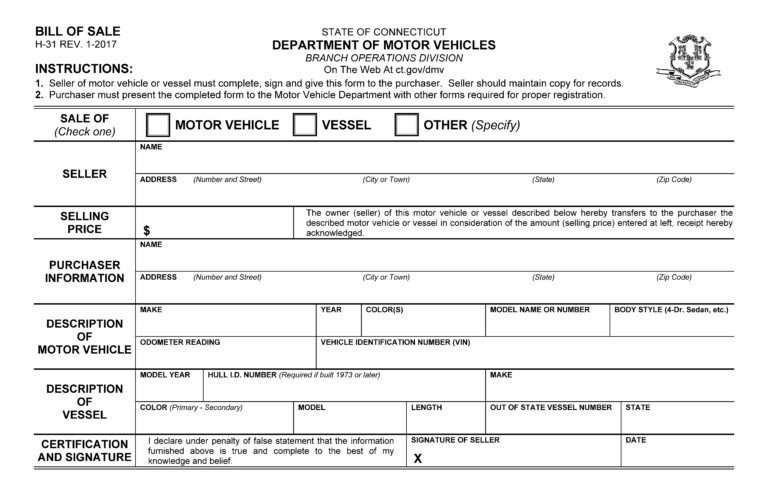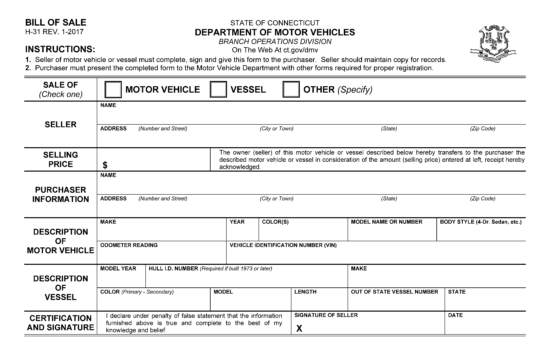 Boat Bill of Sale – A proof of purchase document recording a boat sale between a private seller and a buyer.
Download: PDF
---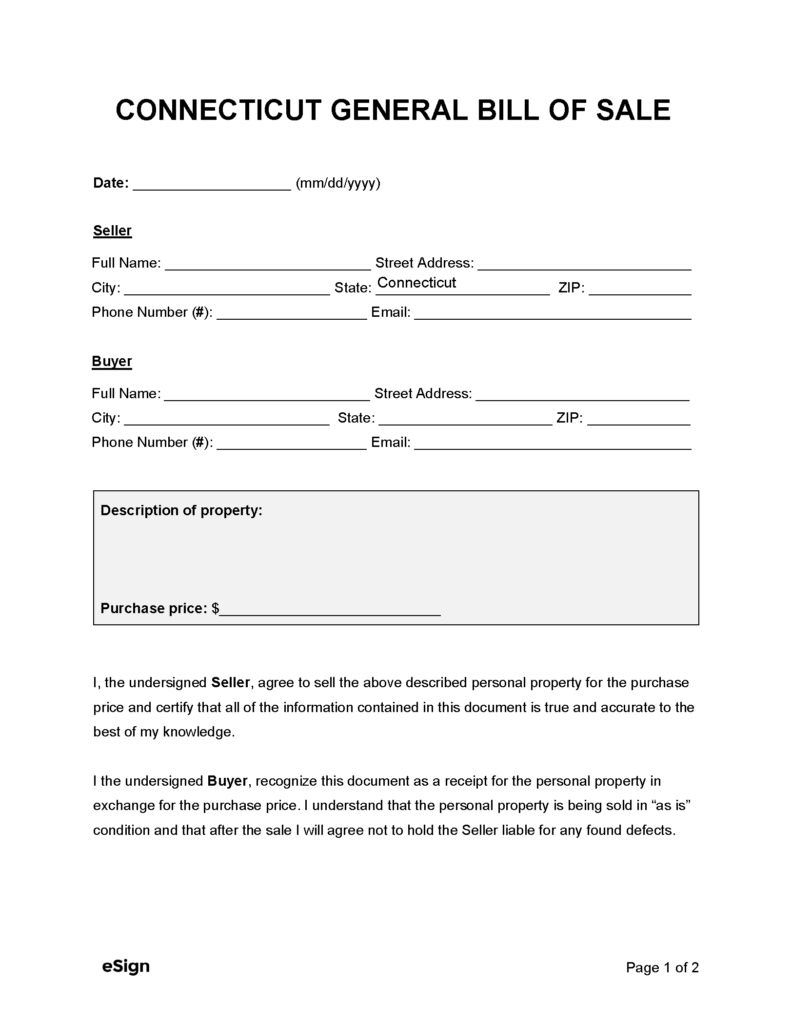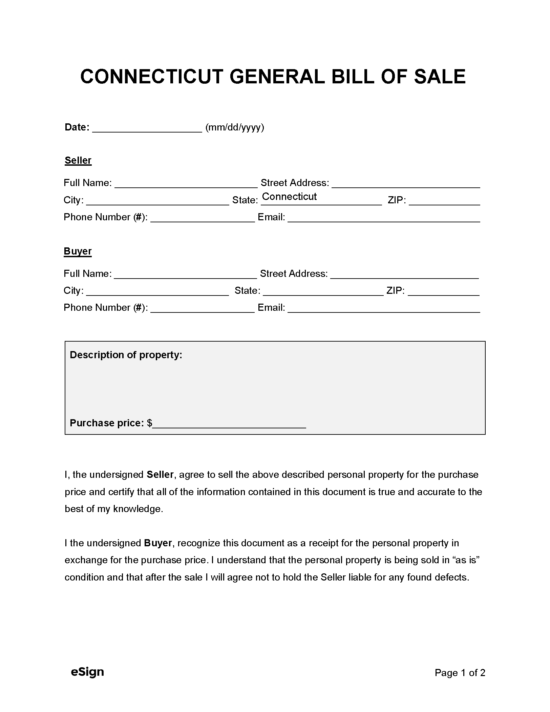 Generic Bill of Sale – A type of receipt that is used for the private sale of articles such as furniture, clothes, power tools, antiques, and other valuables.
Download: PDF, Word (.docx), OpenDocument
---
---
Registration Resources
Motor Vehicle
Firearm
Boat