A Florida bill of sale form is used by individuals to record the sale of vehicles, watercraft, firearms, furniture, and other valuables. The completed form must include the purchase price, date of sale, and a description of the item being sold. In addition to proving that the sale item was transferred from seller to buyer, a bill of sale is sometimes used for tax and vehicle registration purposes. For the private sale of antiques and collectibles, a bill of sale provides an important record of the item's authenticity and provenance, which can contribute to the item's estimated value. The completed document must be signed by all owners and the buyer to be considered valid.
Types (4)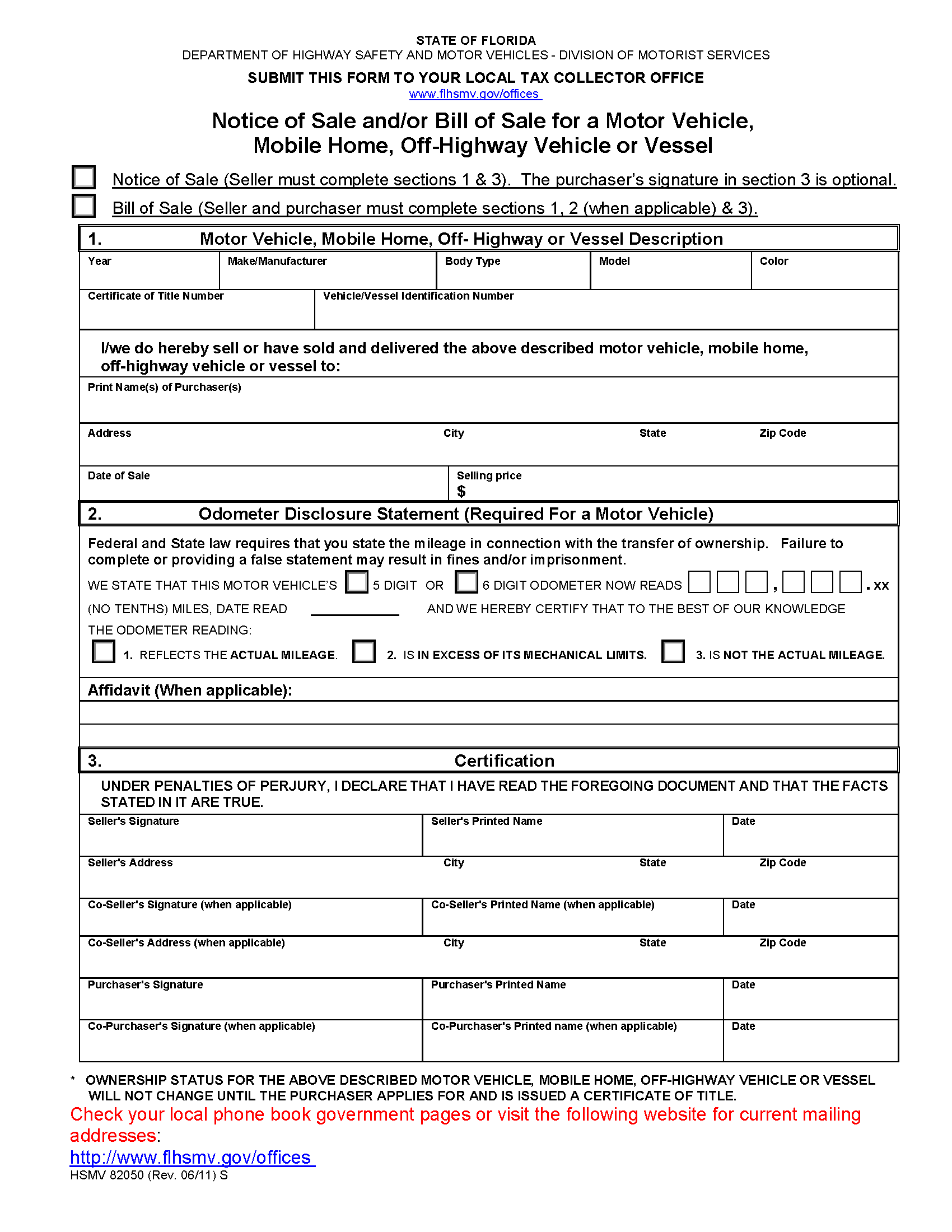 Motor Vehicle Bill of Sale – Provides evidence that a vehicle was sold and that ownership was transferred to the new owner.

Download: PDF
---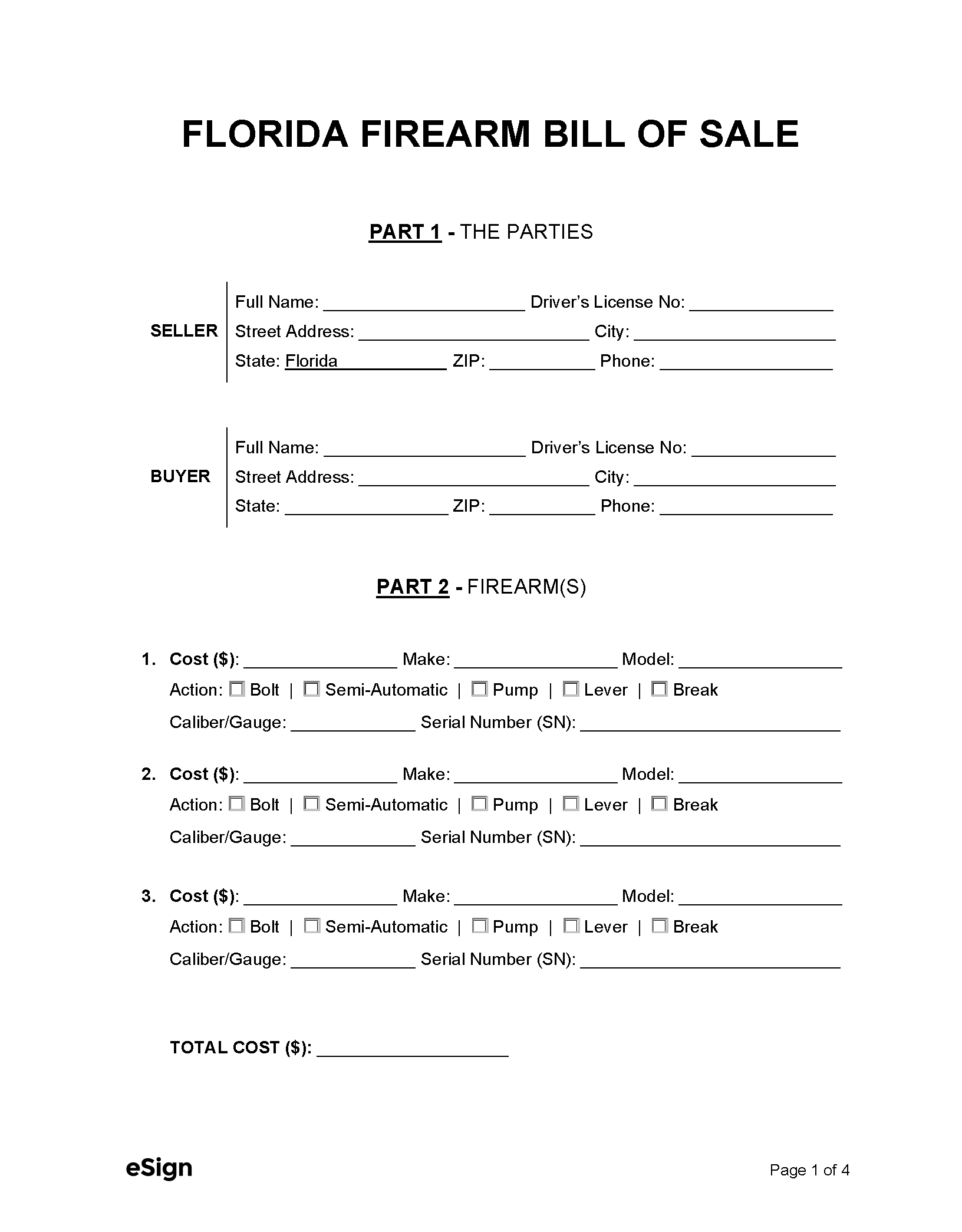 Firearm Bill of Sale – Completed upon the sale of a firearm to document the change in ownership and sales information.
Download: PDF, Word (.docx), OpenDocument
---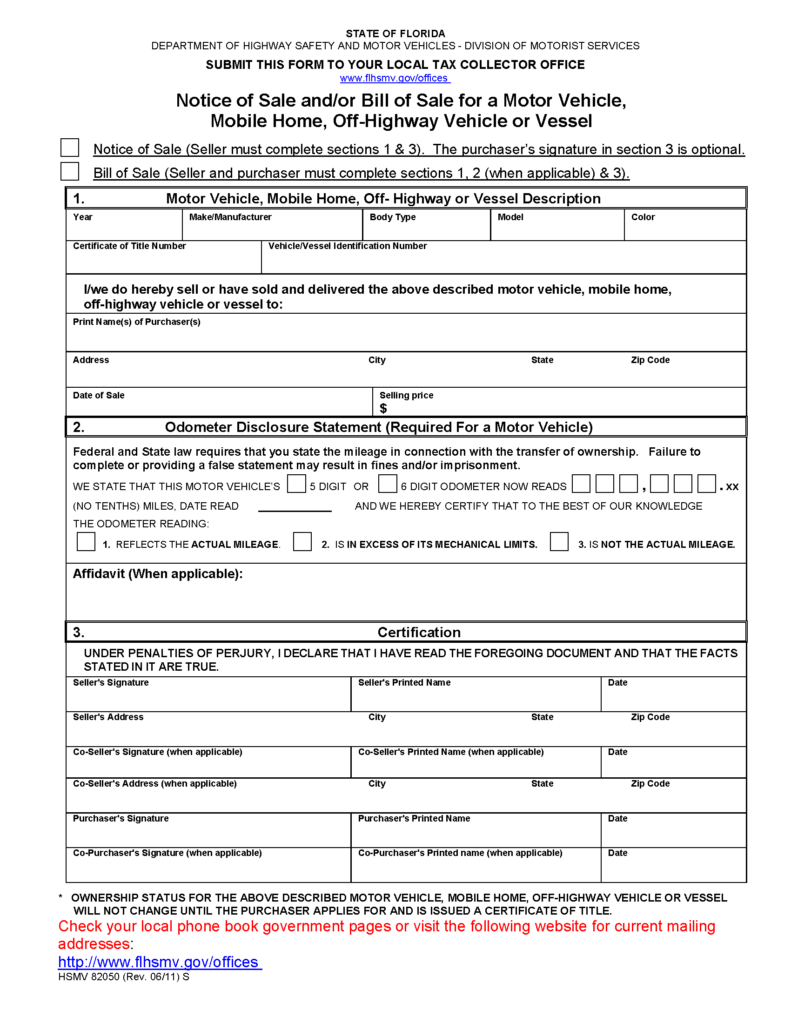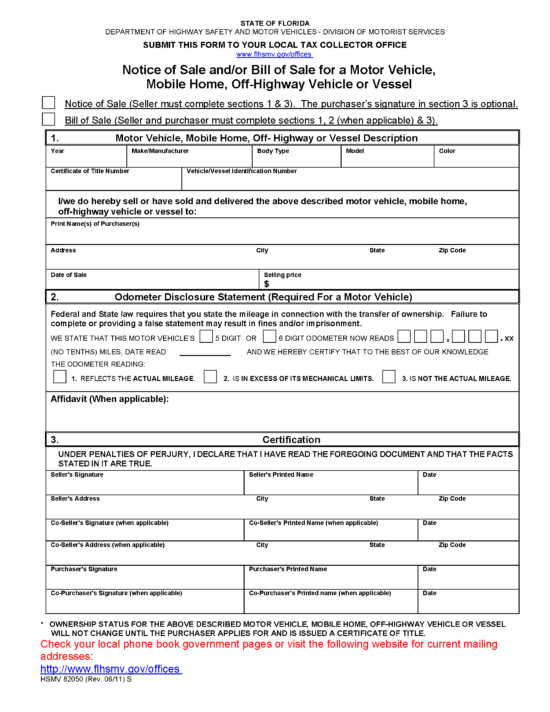 Boat Bill of Sale – Proof of purchase of a boat signed by the seller and buyer and used for registration and titling.
Download: PDF
---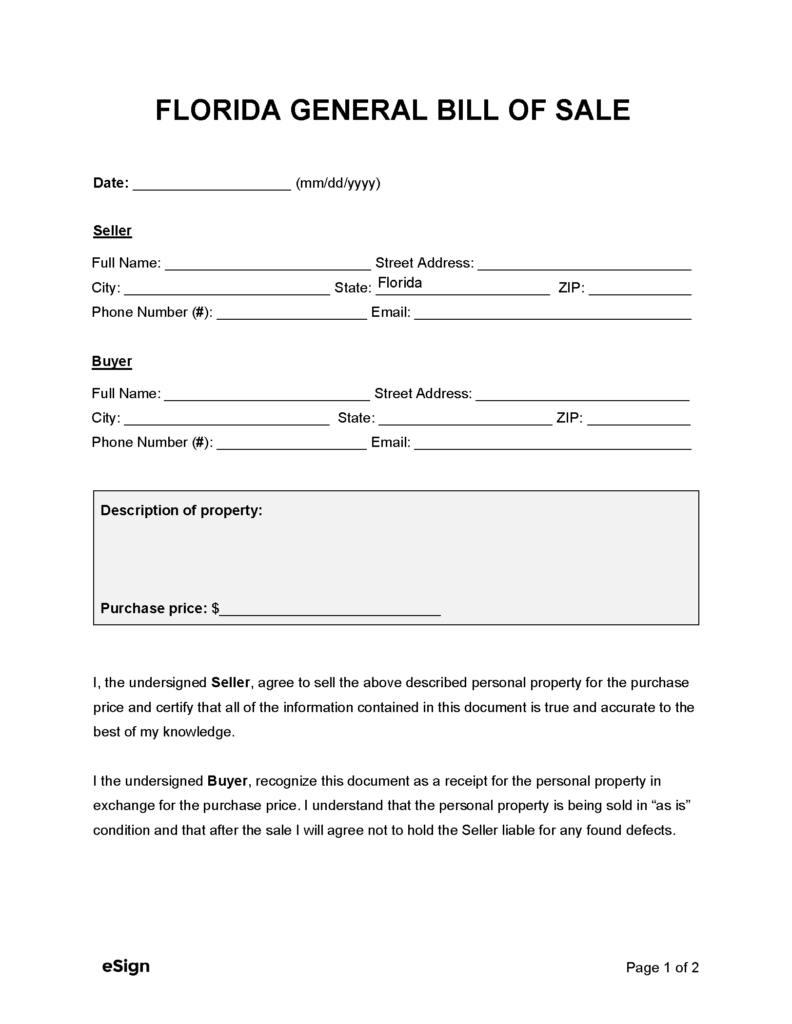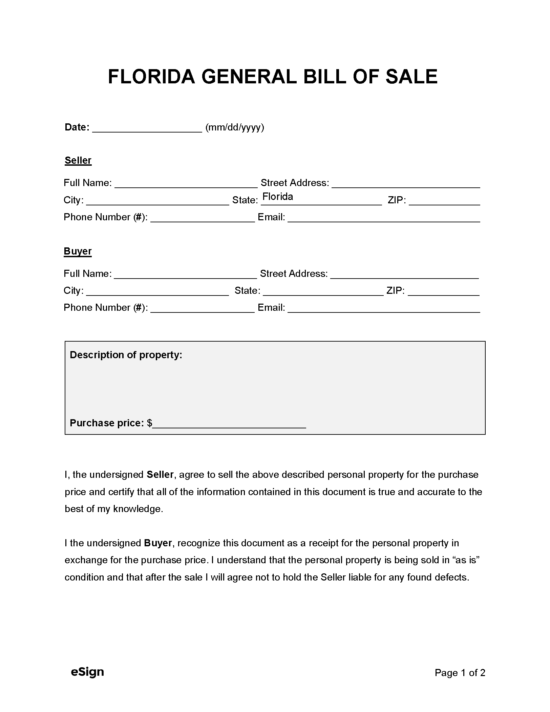 Generic Bill of Sale – Proof of purchase that can be used for items sold through garage sales, online/print listings, and other private transactions.
Download: PDF, Word (.docx), OpenDocument
---
---
Registration Resources
Motor Vehicle
Firearm
Boat