A Nevada bill of sale form is a document completed by a buyer and a seller who have just conducted a private transaction involving personal property. This page provides bills of sale for cars, boats, and firearms, as well as a general/generic bill of sale for all other personal property transactions. These forms, when completed properly, will detail all the necessary components of a sale, including the names and contact information of the parties, a description of the items sold, the final sale price of all the items, and the signatures of the buyer and seller. For an additional layer of authenticity, the parties may wish to sign in the presence of a notary public.
Types (4)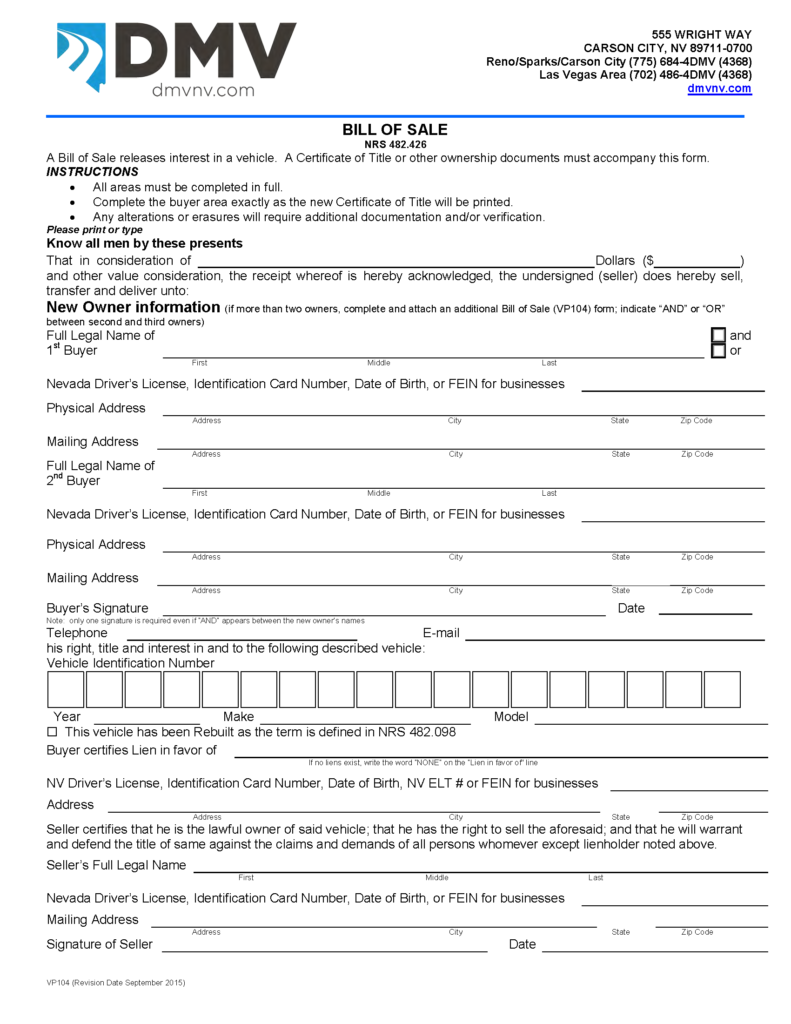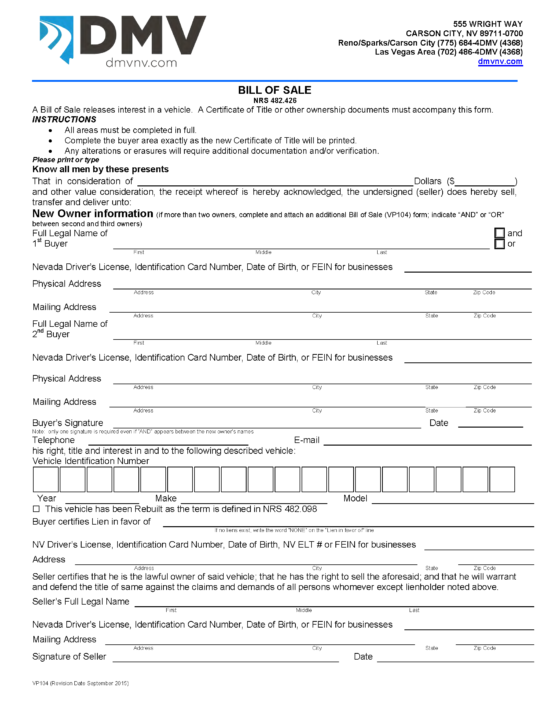 Motor Vehicle Bill of Sale
– Used as proof of purchase for a motor vehicle that was sold in a private transaction.
Download:
PDF
---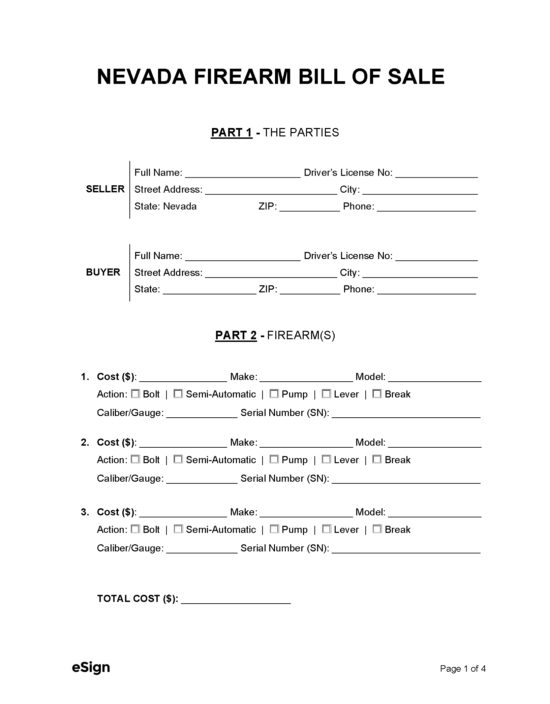 Firearm Bill of Sale – A document that records the details of a privately sold firearm between a buyer and an unlicensed seller.
Download: PDF, Word (.docx), OpenDocument
---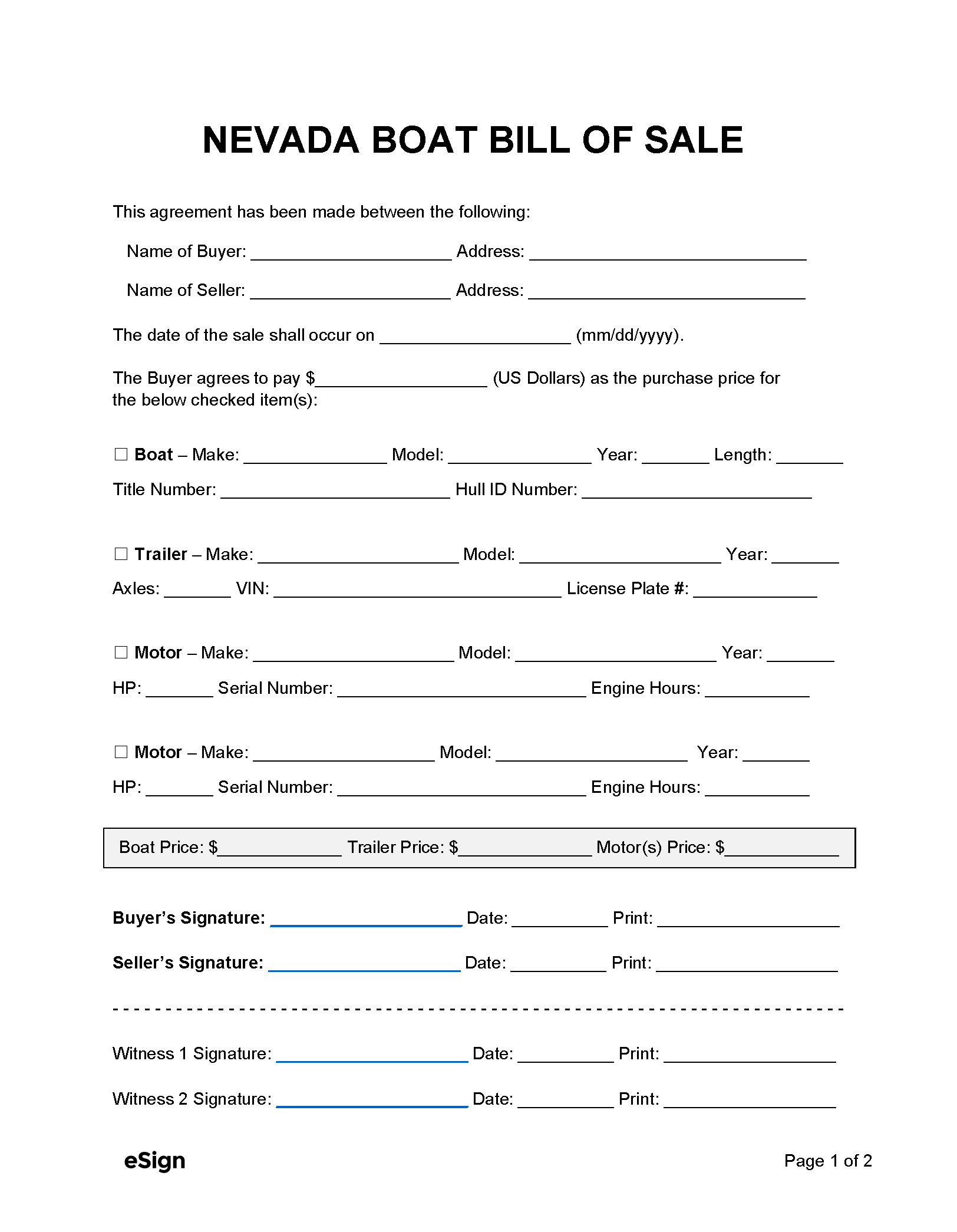 Boat Bill of Sale – This bill of sale reports the transfer of vessel ownership between individuals in a private transaction.
Download: PDF, Word (.docx), OpenDocument
---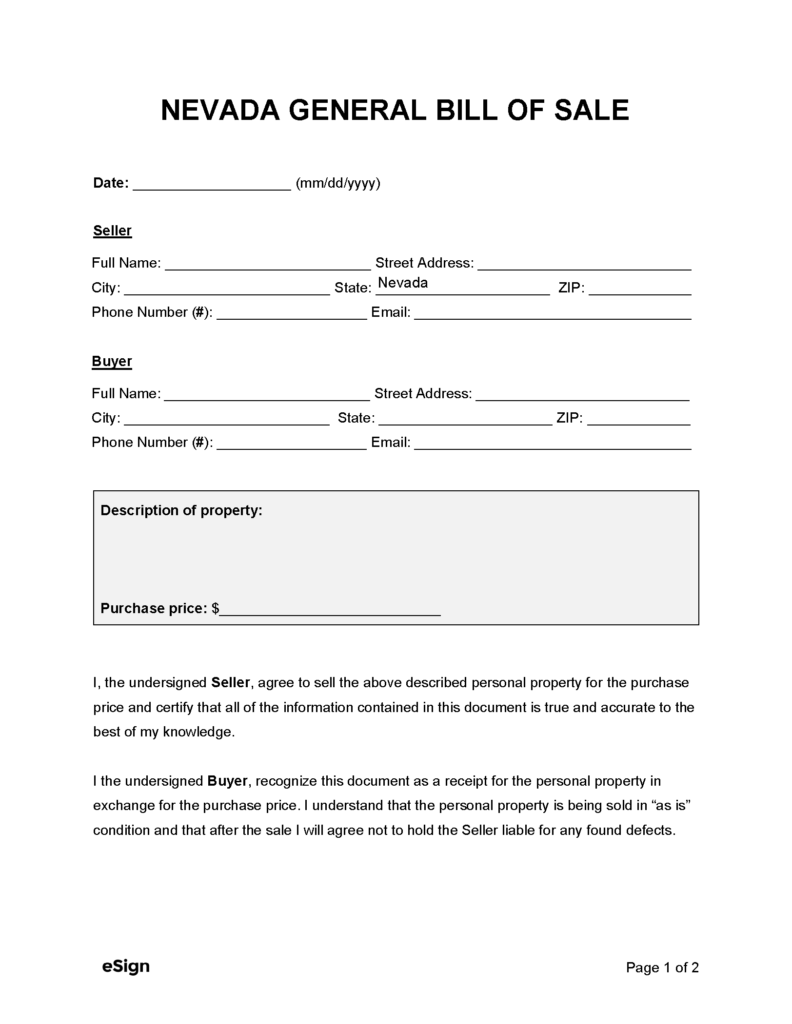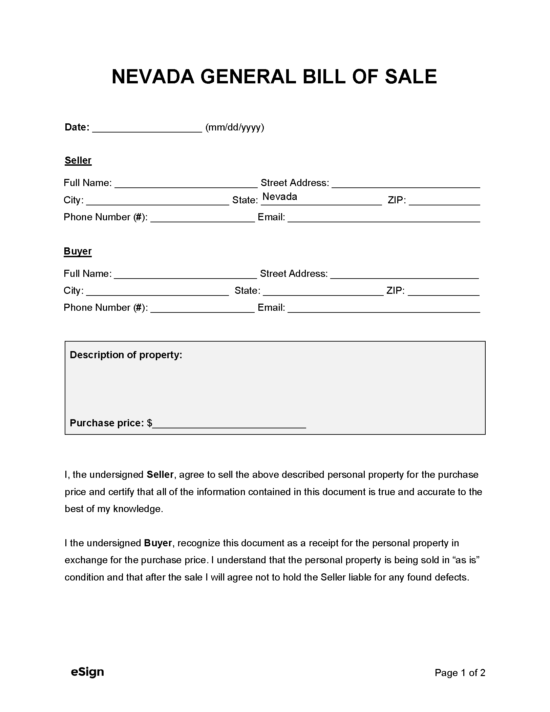 Generic Bill of Sale – A bill of sale form that documents the transfer of ownership of personal property from seller to buyer.
Download: PDF, Word (.docx), OpenDocument
---
---
Registration Resources
Motor Vehicle
Firearm
Sheriff's Office Locations – All carry concealed weapon (CCW) permits are administered by the local sheriff's department in the county in which the applicant resides. This webpage contains a list of all sheriff's offices in the state.
Fingerprint Fees – The cost of having fingerprints taken, which is mandatory for performing a background check on CCW applicants.
Boat
NDOW Office Locations – Nevada Department of Wildlife locations, where residents can register their boats.
Fee Schedule – All fees associated with registering a boat.