---
Updated on September 4th, 2023

A Vermont bill of sale is a form that reports a transaction in which a seller transfers ownership of their property to a buyer. A bill of sale specifies the transaction date, location, and sales price, as well as each party's name, address, email, and phone number. Depending on the item being sold, a thorough property description may be needed to properly identify the item. For example, a motor vehicle bill of sale must include the vehicle's year, identification number, make, model, color, and current mileage. In all cases, the participating parties must sign the document to create a legally binding proof of purchase.
Types (4)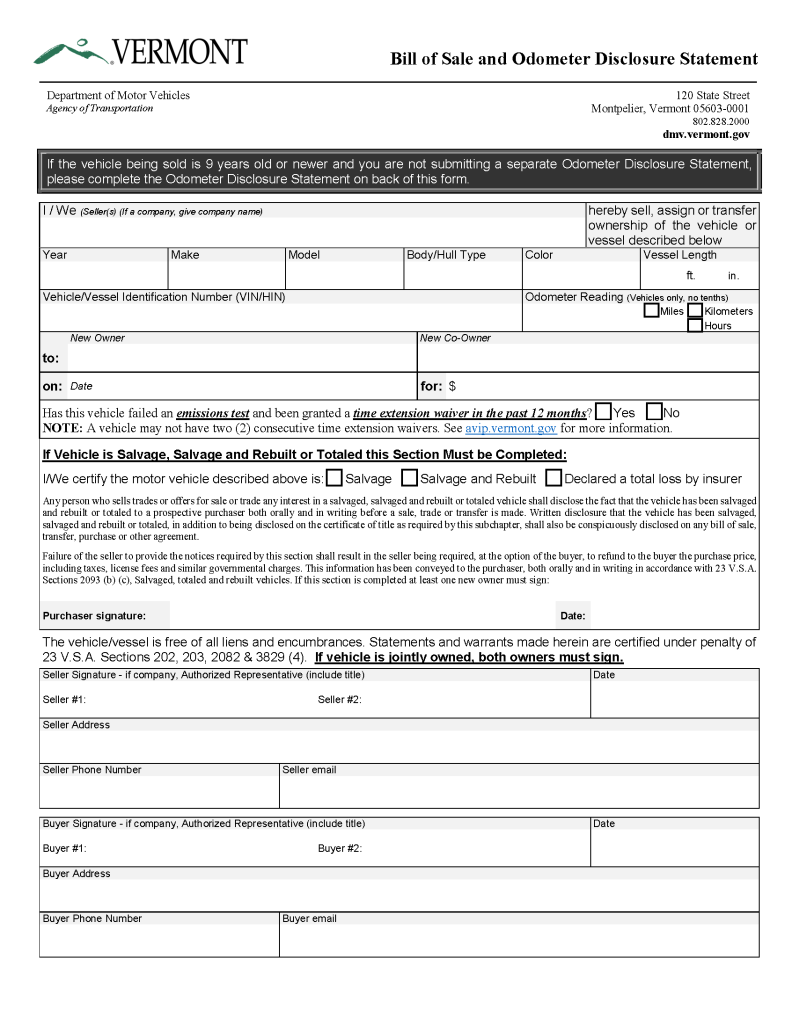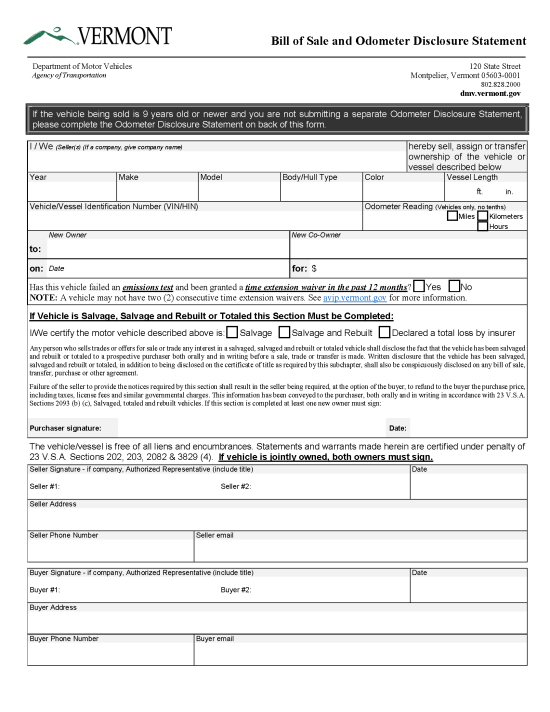 Motor Vehicle Bill of Sale
– The official bill of sale and odometer disclosure statement provided by the DMV to authenticate the sale of a car, truck, boat, trailer, or other vehicle.
Download:
PDF
---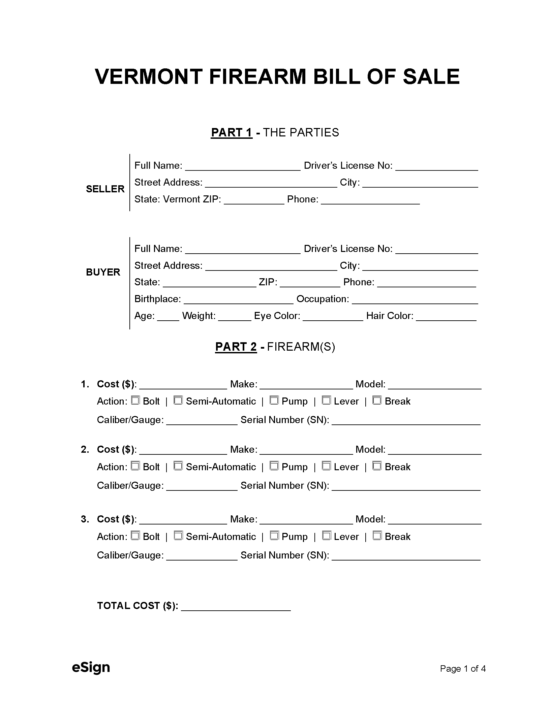 Firearm Bill of Sale – A proof of purchase of a firearm bought by an individual through a private seller. All private sales must be executed by a licensed dealer.
Download: PDF, Word (.docx), OpenDocument
---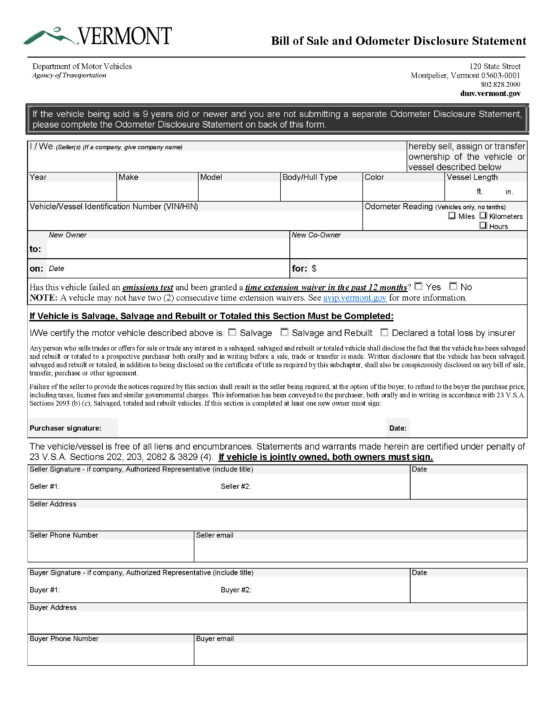 Boat Bill of Sale – A document that must be completed for private boat sales to provide the buyer with proof of purchase.
Download: PDF
---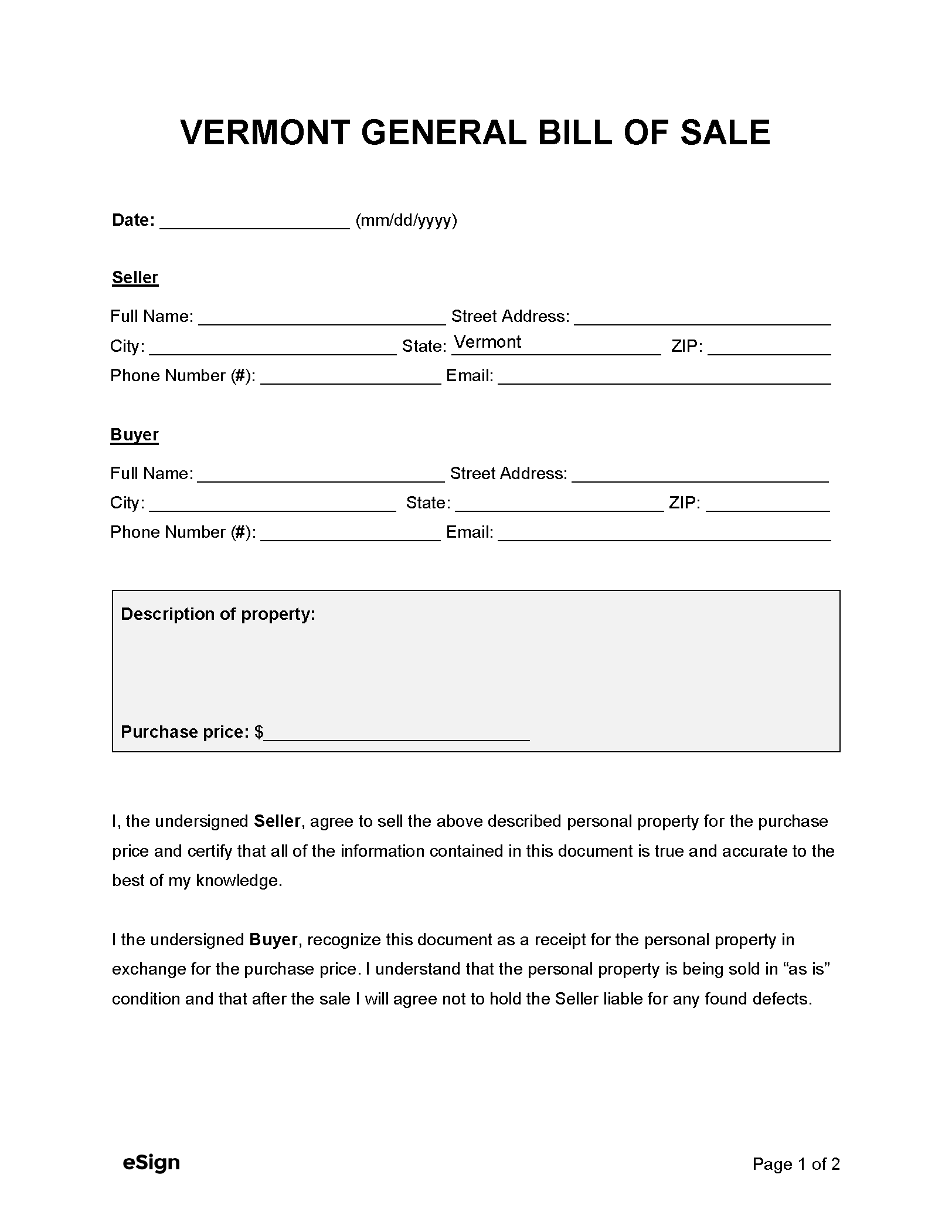 Generic Bill of Sale – This form can be used to record the sale of any item in the state of Vermont.
Download: PDF, Word (.docx), OpenDocument
---
---
Registration Resources
Motor Vehicle
Boat