---
Updated on July 21st, 2022

A Mississippi deed of trust is a document by which an owner's property title transfers to a neutral party (trustee) to serve as security for a real estate loan granted by a lender (beneficiary). The trustee holds onto the property title until the land owner (borrower) pays back the loan in full to the lender. While similar to a mortgage agreement, a deed of trust offers a more convenient means for the lender to recuperate money from non-paying borrowers. If the borrower can't pay back the loan, the lender can take over the property through a non-judicial foreclosure, which costs less and is quicker than the judicial foreclosure process required under a mortgage.
---
Related Forms (1)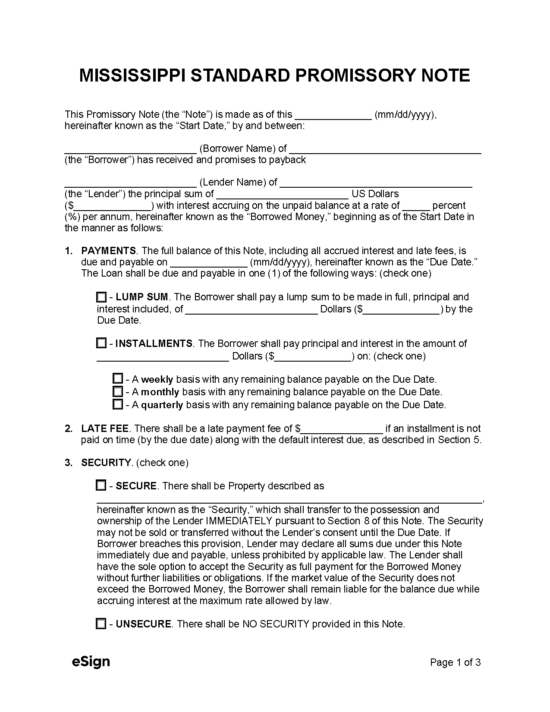 Mississippi Promissory Note – Documents a borrower's payment obligations to a lender.
Download: PDF, Word (.docx), OpenDocument