---
Updated on April 3rd, 2023

An Indiana employment contract defines and establishes a working relationship between an employer and a new staff member. This document will include the parties' roles and duties, as well as the responsibilities they have to one another. This document will also provide important details regarding the financial compensation the employee will receive. For example, whether the employee will be paid by the hour or by salary, how often payment will be distributed, and any commissions or bonuses they should expect.
Types (2)
Independent Contractor Agreement – Used to hire independent contractors for their services.
Download: PDF, Word (.docx), OpenDocument
---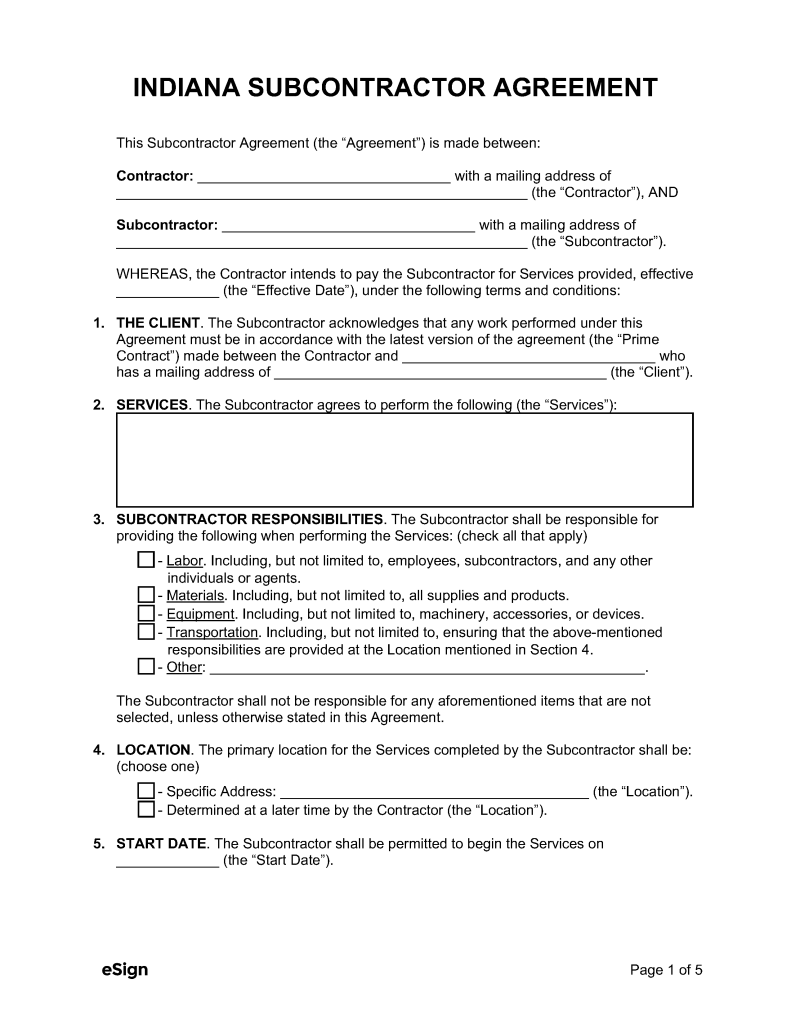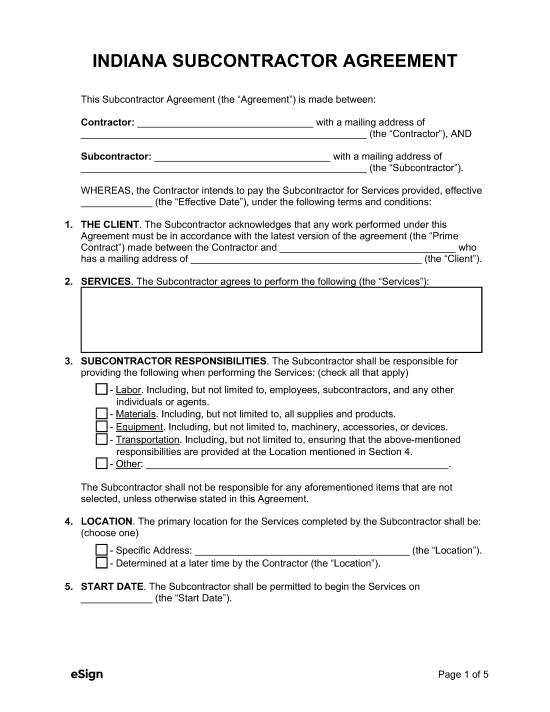 Subcontractor Agreement – General contractors use this to hire workers to carry out specific duties on larger projects.
Download: PDF, Word (.docx), OpenDocument
---
Laws
---
At-Will Employment
Permitted? Yes, at-will employment is permitted and employers may fire their employees for almost any reason. The following are exceptions to this rule:
---
Employer Resources