---
Updated on June 5th, 2023

A Kentucky employment contract specifies the important details which define the working relationship between an employer and a new employee. The parties will decide whether the employment period is at-will and may be terminated at any time, or if the contract will be for a fixed term. The form will also relay if the employer agrees to reimburse the employee for out-of-pocket expenses, if they provide paid time off for vacations and federal holidays, and if there are any other benefits that come with the job.

Once signed, the employee agrees to perform the duties and responsibilities outlined in the form, and the employer agrees to compensate the employee for performing these tasks. The employee may be terminated without severance if they do not adhere to the terms of this agreement.
Types (2)
Independent Contractor Agreement – Used to hire self-employed individuals offering professional services.
Download: PDF, Word (.docx), OpenDocument
---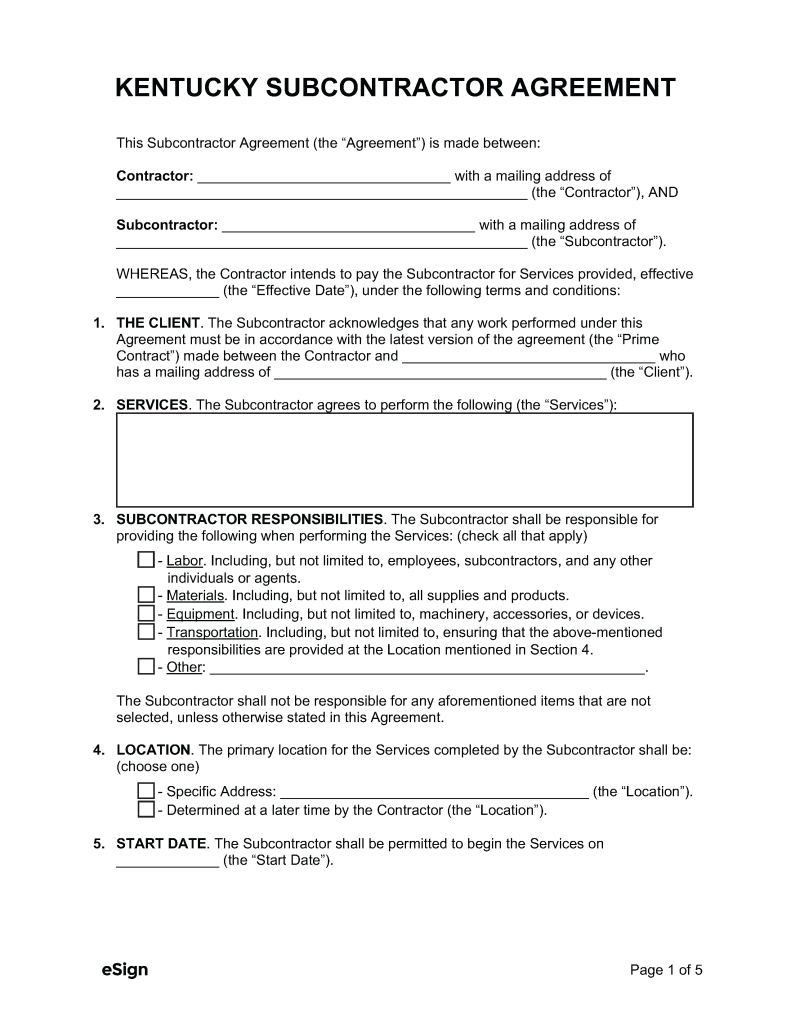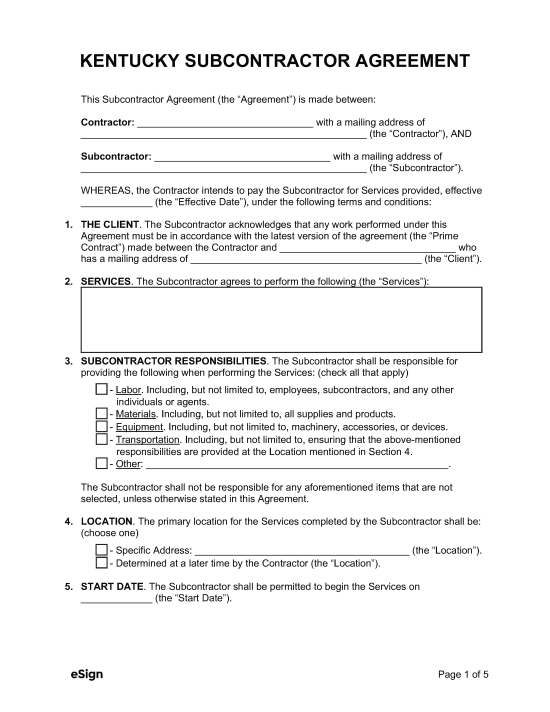 Subcontractor Agreement – General contractors use this agreement to hire workers to perform tasks on a larger project.
Download: PDF, Word (.docx), OpenDocument
---
Laws
---
At-Will Employment
Permitted? Yes, at-will employment is allowed in Kentucky and an employee may be terminated without cause unless it is in violation of a contract or specific state or federal laws. For example, an at-will employee may not be terminated for:
---
Employer Resources