---
Updated on May 4th, 2023

A New Mexico employment contract is an agreement made between an employer and the individual they are hiring for a particular position. The contract covers important terms such as the employee's duties and responsibilities, period of employment, compensation, benefits, vacation time, and personal leave.

Businesses are not required to use employment contracts to hire individuals, but having their employees sign this contract establishes an understanding between the parties with regard to the employee's role, the employer's obligations and rights, and the disciplinary procedures implemented by the company. The contract also allows the employer to institute a non-compete clause with the employee if they feel the knowledge gained during their employment could be of benefit to the company's competitors.
Types (2)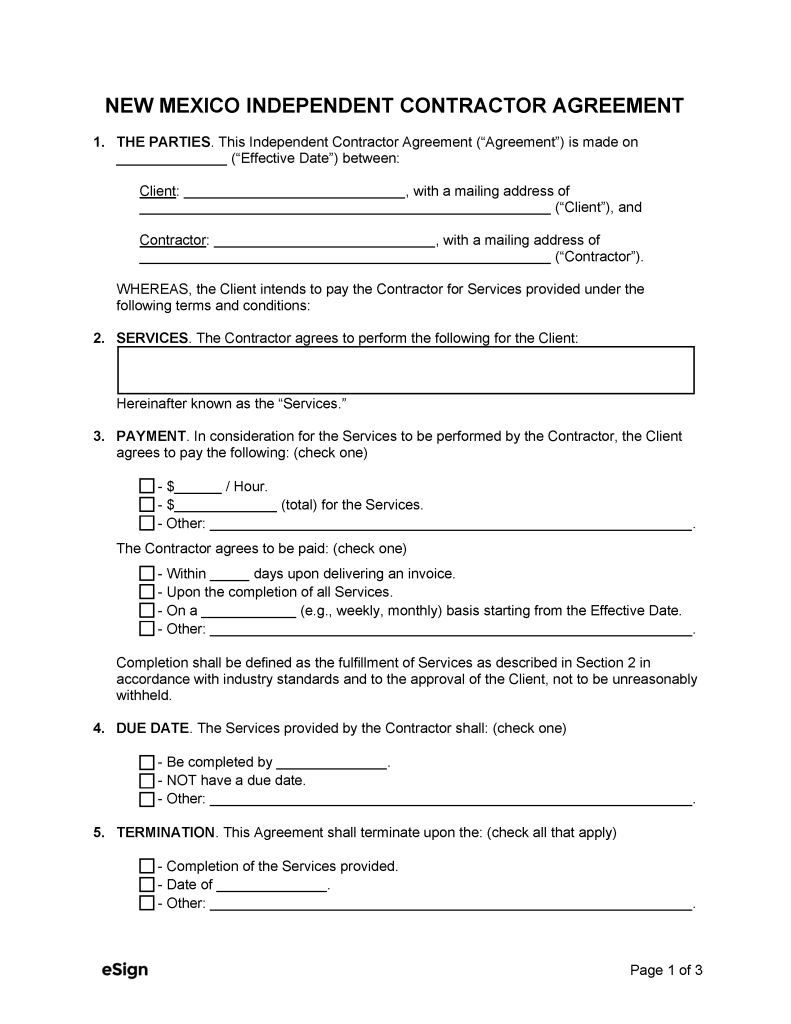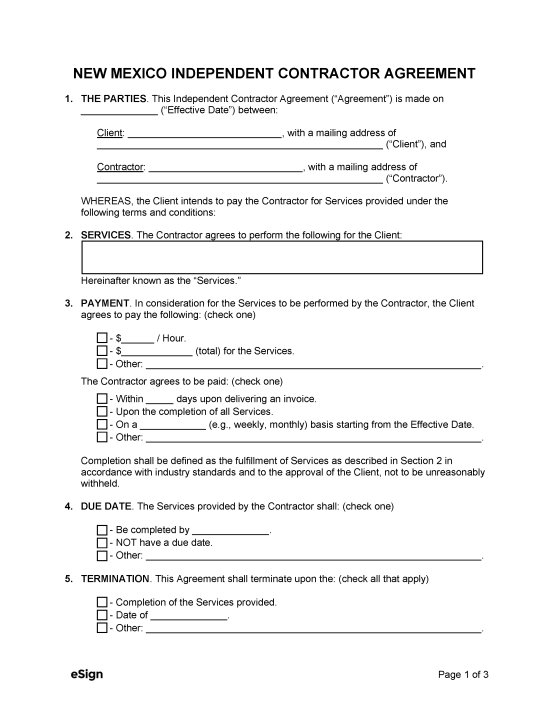 Independent Contractor Agreement – A contract between a client and an independent contractor.
Download: PDF, Word (.docx), OpenDocument
---
Subcontractor Agreement – A written agreement between a contractor and a subcontractor.
Download: PDF, Word (.docx), OpenDocument
---
Laws
---
At-Will Employment
Permitted? Yes, New Mexico allows at-will employment; employers and employees can end the employer-employee relationship at any time and for any reason (aside from discriminatory reasons and those mentioned below). However, the following laws prohibit employers from firing employees for specific reasons:
Employer Resources