A Rhode Island employment contract is a written agreement that details the terms, conditions, rights, and obligations pertaining to an employee and their position at a company. While job positions and employers vary greatly, an employment contract will always cover provisions such as wages, benefits, time off, employment period, and termination options.
Employers implement this document to make sure their employees understand and agree to the workplace conditions, and to obtain their compliance concerning punctuality, confidentiality, and non-competition. Failure to uphold the terms of the contract could result in termination of the employee or legal consequences for the employer.
Types (2)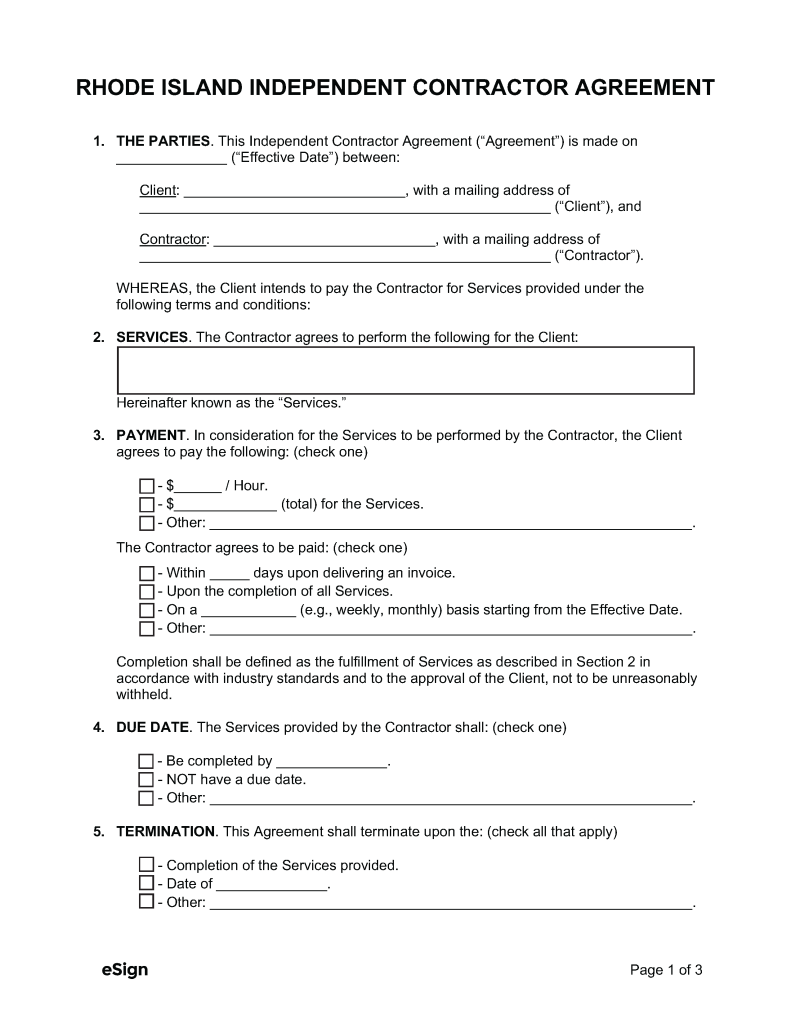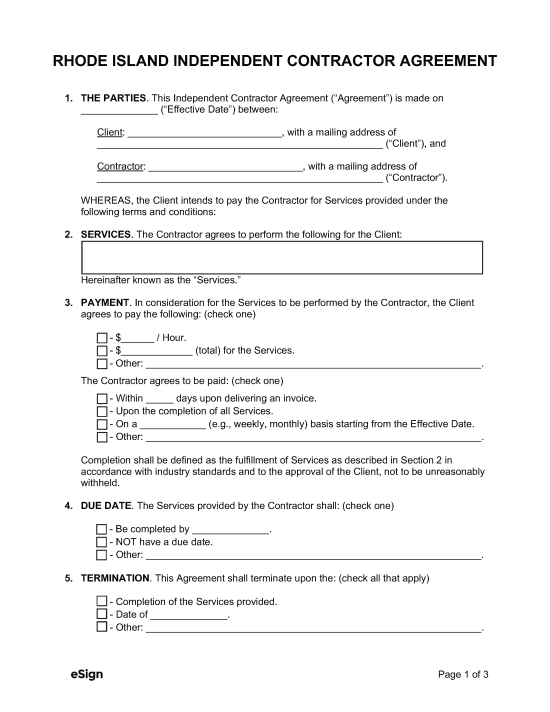 Independent Contractor Agreement – Used to establish an exchange of services for compensation between a contractor and a client.
Download: PDF, Word (.docx), OpenDocument
---
Subcontractor Agreement – A written contract made between a general contractor and a subcontractor.
Download: PDF, Word (.docx), OpenDocument
---
Laws
---
At-Will Employment
Permitted? Yes, at-will employment is permitted unless the employment contract between the parties requires reasonable cause, and as long as the reason for termination is not discriminatory and not in retaliation against the employee for an action they had the right to commit (e.g., making a complaint).
---
Employer Resources