A Wyoming employment contract is a binding agreement between an employer and employee that sets forth the conditions of a formal working arrangement. It specifies the terms accepted by the employee when they were hired, such as their job responsibilities, compensation, permitted days off, benefits, expenses (e.g., food, travel), and any non-compete or confidentiality obligations the employer wishes to include.
While the contract needn't be in writing, employers are encouraged to draft a physical document due to the increased enforceability of a written agreement in court. However, any contract that does not require performance within one (1) year of execution must be in writing in order to be enforceable (§ 1-23-105(a)(i)).
Types (2)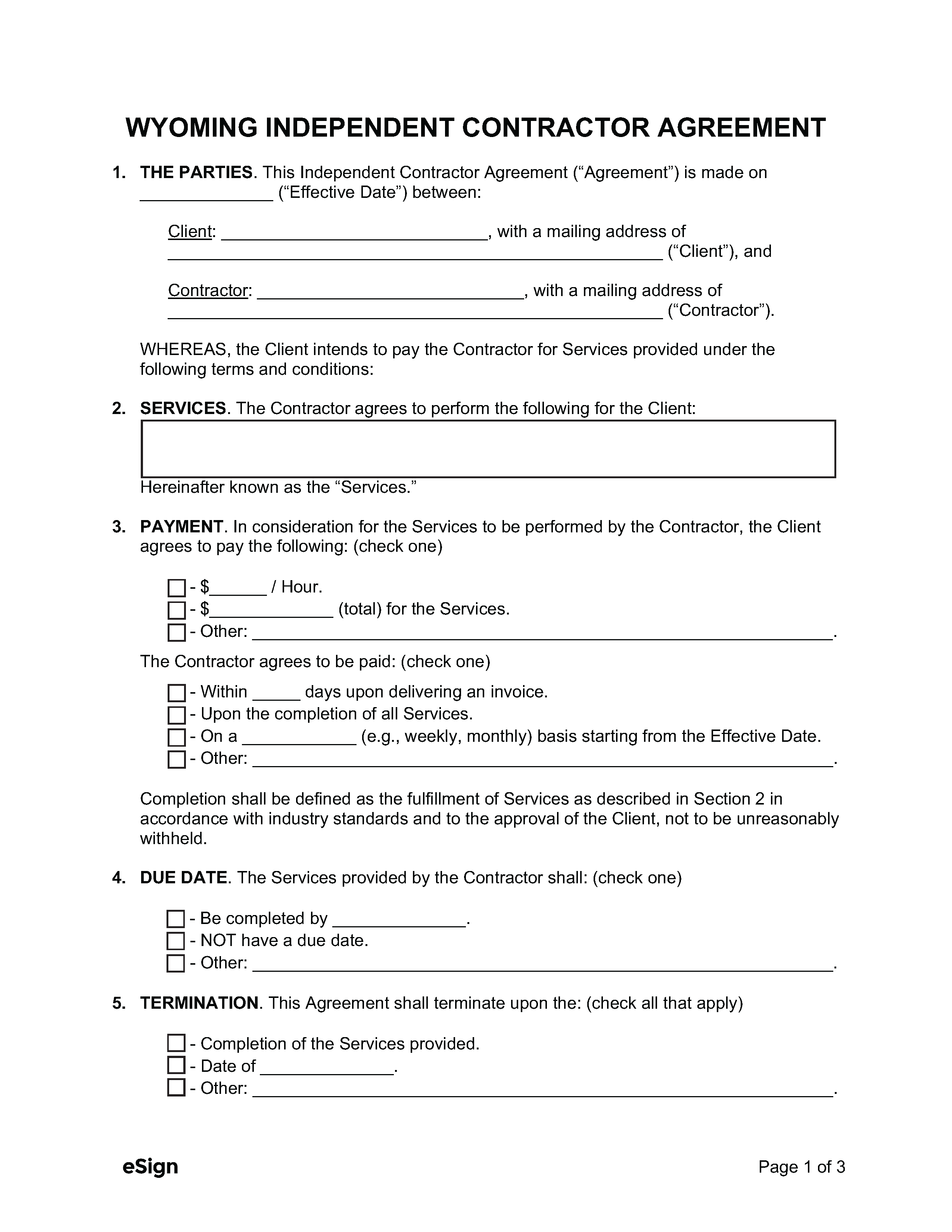 Independent Contractor Agreement – Establishes a working arrangement in which a client hires a contractor to perform a service.
Download: PDF, Word (.docx), OpenDocument
---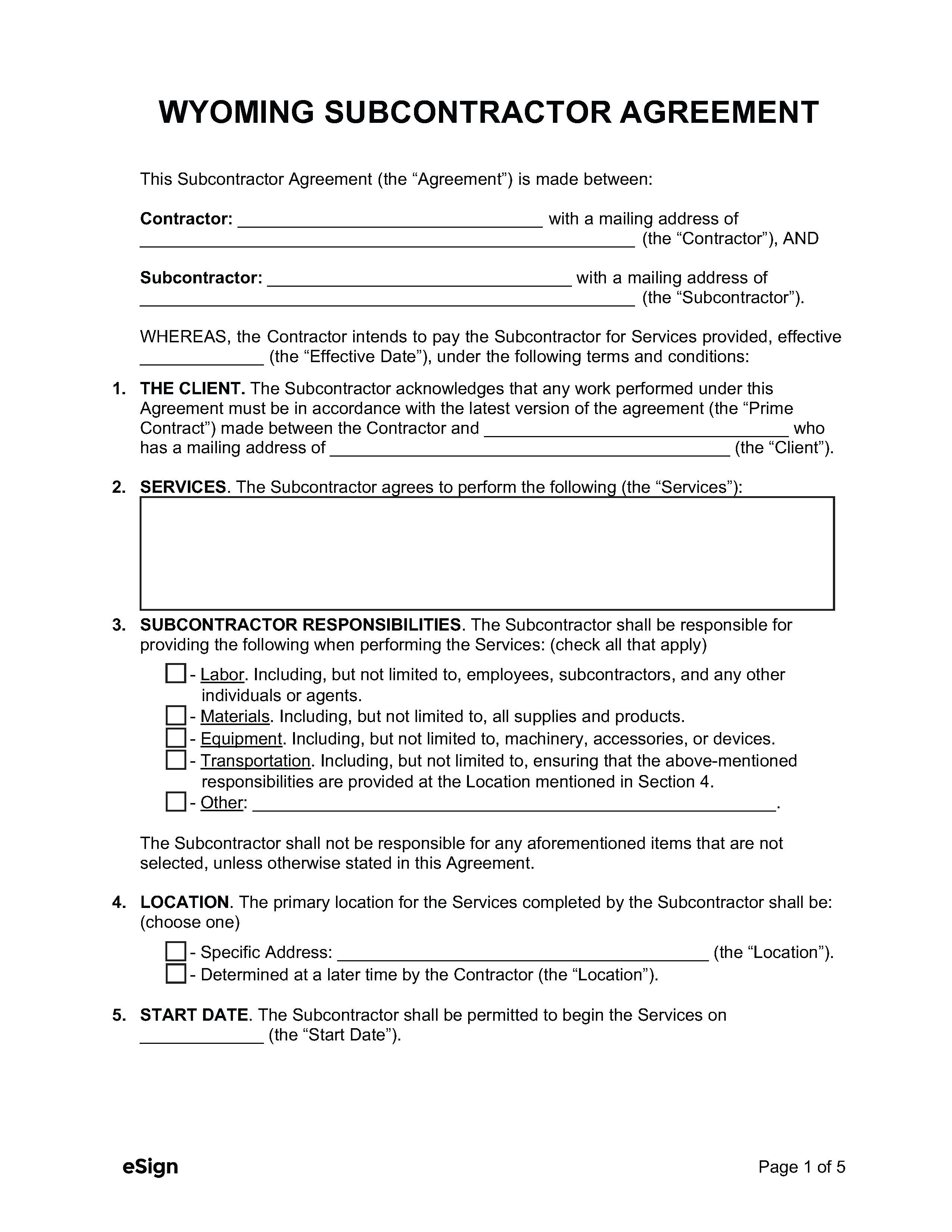 Subcontractor Agreement – Defines the working conditions agreed to by an independent contract and a subcontractor.
Download: PDF, Word (.docx), OpenDocument
---
Laws
---
At-Will Employment
Permitted? Yes. Wyoming is one of many states that allow at-will employment. Unless an employee is protected under an employment contract, their employment can be terminated at any time for no given reason.
There are certain circumstances in which firing an at-will employee is unlawful. For example, an employer may be guilty of wrongful termination if they fire an employee for any of the following reasons:
Discrimination;
Retaliation against an employee for exercising a legal right (e.g., taking time off to vote);
Violating a public policy (e.g., firing an employee for refusing to commit a crime).
---
Employer Resources