The Tennessee 14-day notice to quit for non-payment is a document that is served on Tennessee tenants who have failed to pay their rent, warning them that they have fourteen (14) days to do so or face eviction. If the property is located in a rural county, one that isn't governed by the Uniform Residential Landlord and Tenant Act (URLTA), and it is the second time that the tenant has been late on their rent within a six (6) month period, they will not have the chance to maintain occupancy even if they pay the total of the rent owed. If there are two (2) infractions in a six (6) month period, and the property is governed by the URLTA, the landlord should instead employ the Tennessee 7-Day notice to quit.
Laws – § 66-28-505 and § 66-7-109(a)(1)(A)
Grace Period (§ 66-28-201(d)) – Five (5) Days
---
Related Forms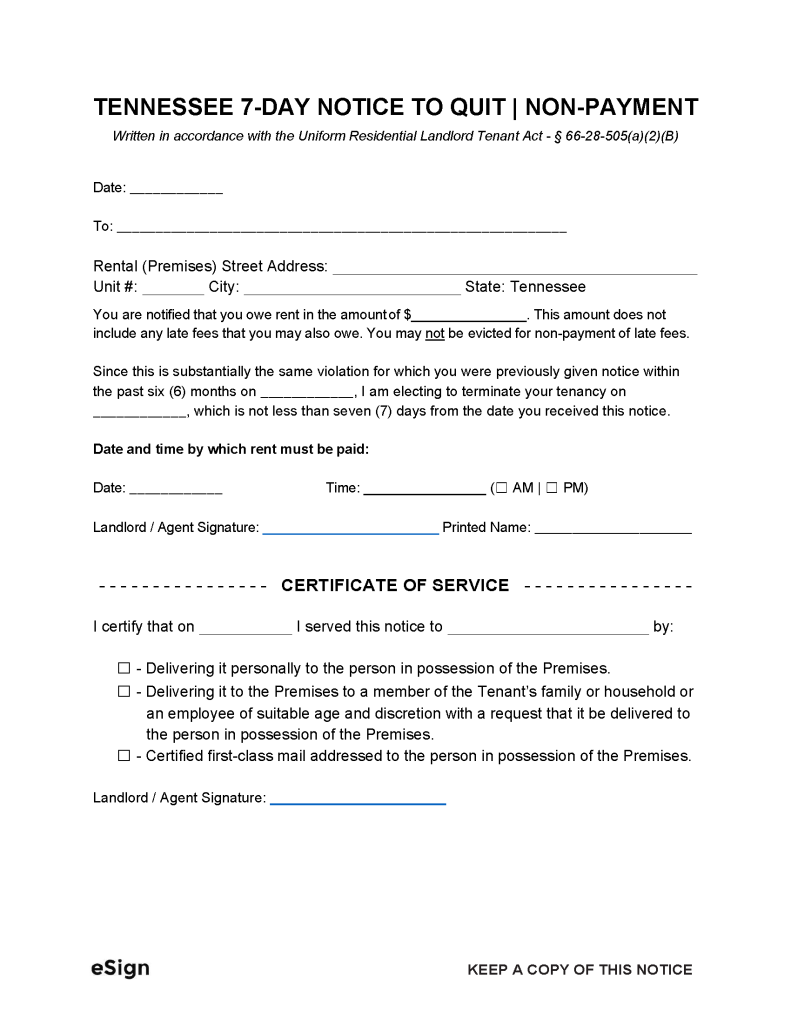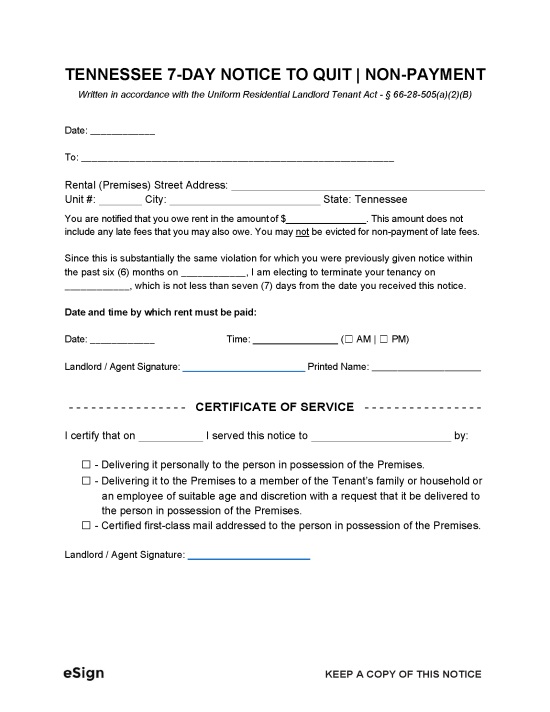 7-Day Notice to Quit for Non-Payment – This notice is served to a tenant who has failed to pay their rent for the second time in a six (6) month period and is no longer permitted to remain in the rental property.
Download: PDF, Word (.docx), OpenDocument