---
Updated on June 2nd, 2023

The lead-based paint disclosure is a federally-mandated document required to be given to potential home buyers and tenants of residential homes built before 1978 to reveal whether lead-based paint exists on the property.

The danger of lead-based paint occurs after the paint chips, in which case the dust can be easily inhaled by humans. The chips are especially dangerous to infants and children. While homes that do/could contain lead-based paint do not need to be repainted, the individuals who live on the property need to be aware of the risk if the paint starts to chip or crack.
---
Disclosures (3)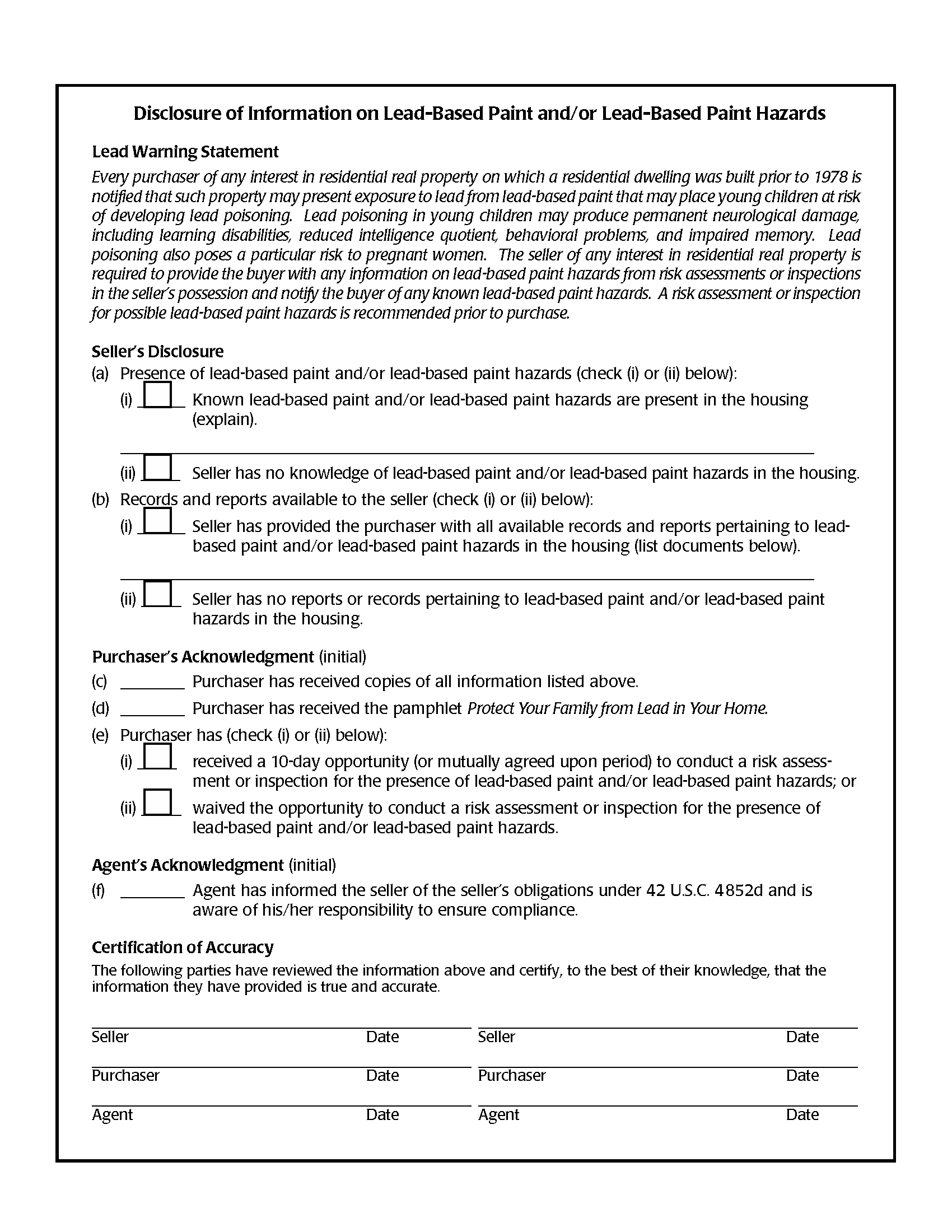 Disclosure for Home Buyers (Provided by Sellers) – Used for informing the buyer of a property if there are any lead-based hazards within the home. Federally required for homes built before 1978.
Download: PDF
---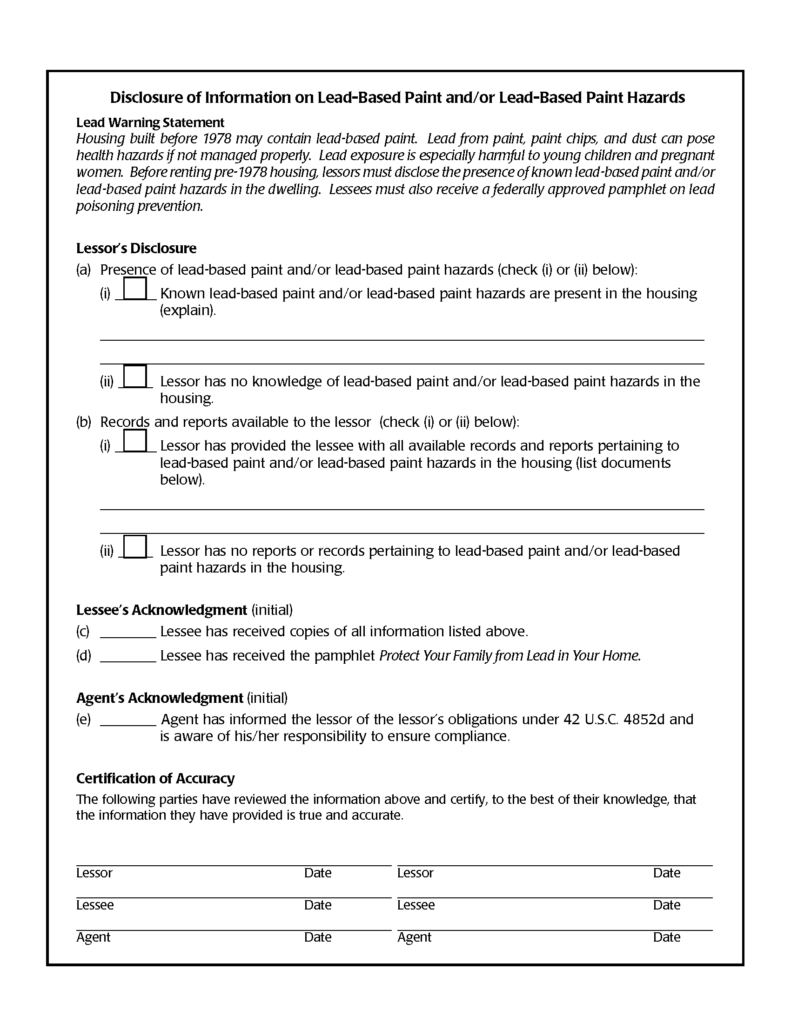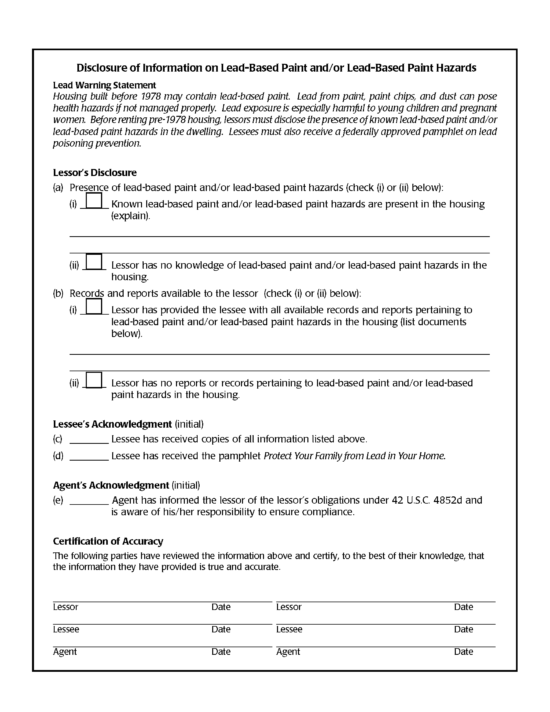 Disclosure for Renters (Provided by Landlords) – Must be given to prospective renters if the rental property was built before 1978. It has to be signed by the lessor (landlord), lessees (tenants), and their agent (if applicable).
Download: PDF
---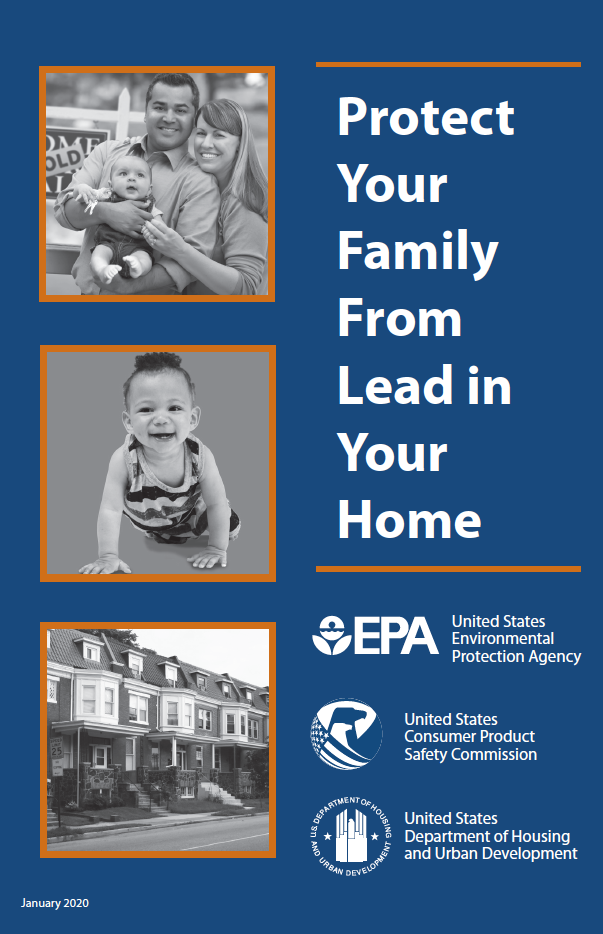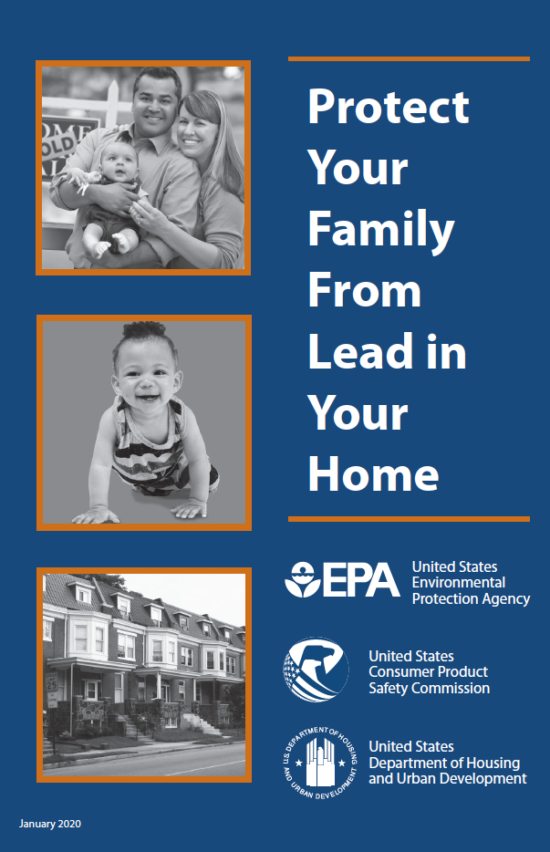 EPA Pamphlet (Required) – Informs renters and home buyers on how lead enters the body, how it affects them, what can be done to protect against it, and where readers can get more information. Must be given in conjunction with one (1) of the disclosure forms above.
Download: PDF