An Arkansas real estate listing agreement is a contract that grants permission to a real estate broker to advertise and sell residential real estate for the owner of the property. This listing agreement enables the seller to choose the scope of the broker's rights to sell the property: exclusive right to sell, exclusive agency, or open listing.
Exclusive right to sell means that the agency (the brokerage firm that the agent works for) will handle all offers and inquiries, and will receive a commission regardless of how the property is sold. Exclusive agency means the seller retains the right to sell the property on their own, and the agency will not receive a commission unless they produce a buyer. Open listing refers to a general contract where the agency has the right to sell the property, but the seller can enter into other listing agreements with additional brokers (and a commission is only received if the agency produces a buyer).
Laws – ARC § 10.13
Dual Agency (AR Code § 17-42-108(a)(2) and ARC § 8.3) – As long as written disclosure is provided to both parties before any agreement is signed or transaction completed, and both parties provide written consent, a broker may act as a dual agent.
Purchase Agreement – This document is used to define the terms and conditions of the sale of residential real estate, completed and signed by the buyer, seller, and agent(s).
---
Disclosures / Waivers (2)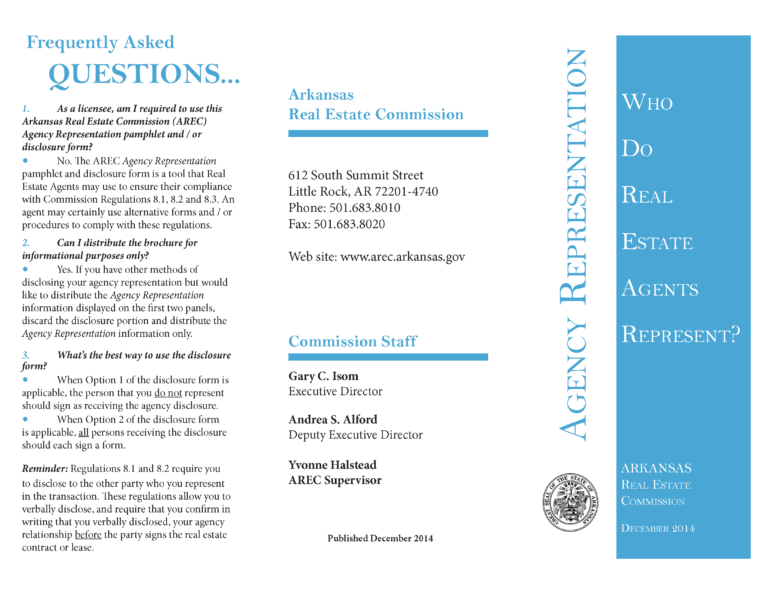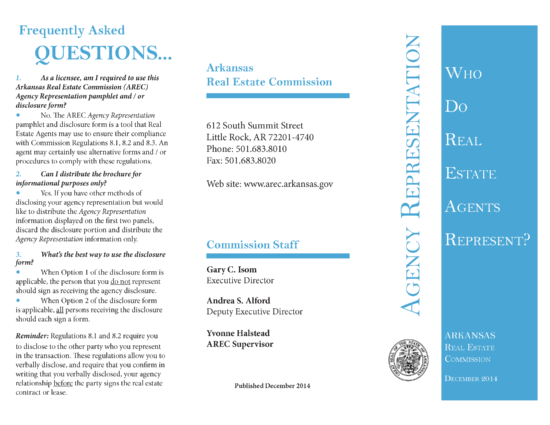 Agency Representation Disclosure (AR Code § 17-42-108(a)(1) and ARC § 8.1 – 8.2) – Whenever a real estate broker is representing a party to a real estate transaction (buyer or seller), they must disclose to the other party or their agent the agency relationship between them and their client.
Download: PDF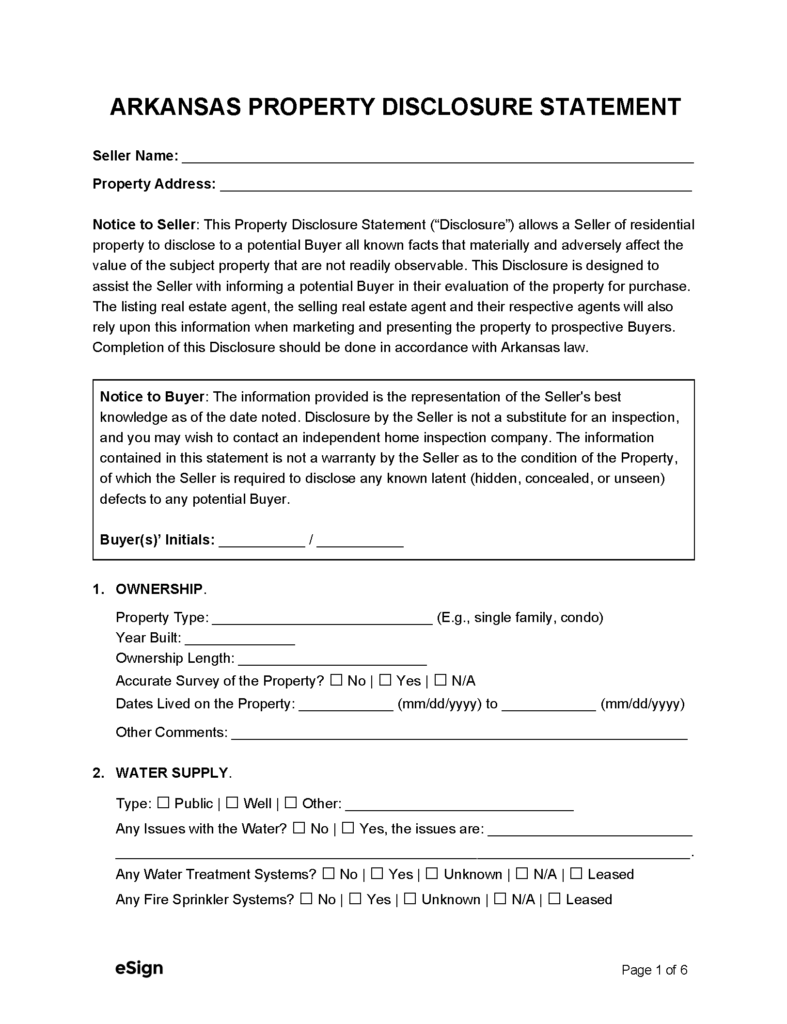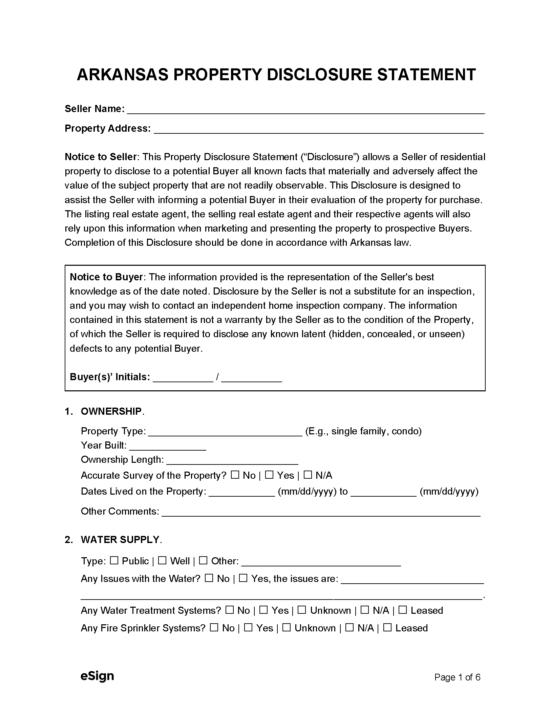 Property Disclosure Statement (AREC § 10.6) – A property disclosure statement is not specifically required by state law to be provided to buyers from sellers of real property; however, real estate brokers are bound by the Arkansas Real Estate Commission to provide facts to a buyer and their agent that are material to the value or desirability of the property.
Download: PDF