A Florida real estate listing agreement is a contract in which a licensed agent receives permission to sell a particular piece of real estate on behalf of the property owner. A listing agreement identifies critical transactions details, such as the seller's asking price, the agent's commission rate or fee, the listing period, and what the agent can and cannot do as it relates to marketing the property to potential buyers.
It may be necessary for sellers to sign a representation disclosure depending on the type of brokerage relationship they desire; Florida law requires written consent for any "single agent" or "no brokerage" relationship. Agents should be advised that both disclosed and nondisclosed dual agency is illegal in Florida.
Dual Agency (§ 475.278(1)(a)) – Dual agency is prohibited in Florida. However, an agent can establish a transaction broker relationship in which they serve in a limited capacity as a neutral party for the buyer and seller.
Purchase Agreement – Delivered to a property seller to communicate the terms and conditions of a real estate purchase proposal.
Realtor Version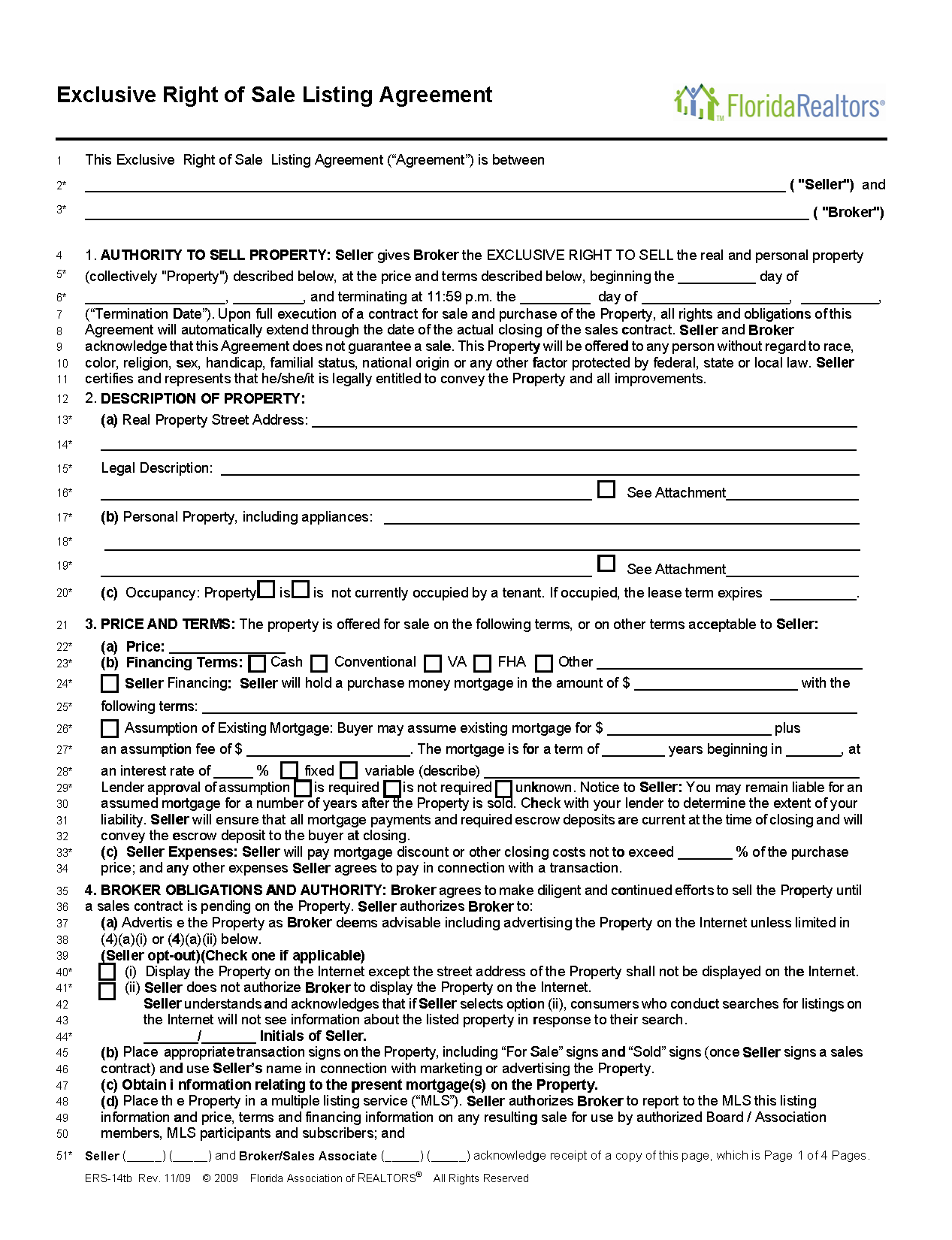 Florida Exclusive Right of Sale Listing Agreement – An official listing agreement created by the Florida Association of REALTORS® that gives a broker the exclusive authority to sell real estate.
Download: PDF
---
Disclosures / Waivers (3)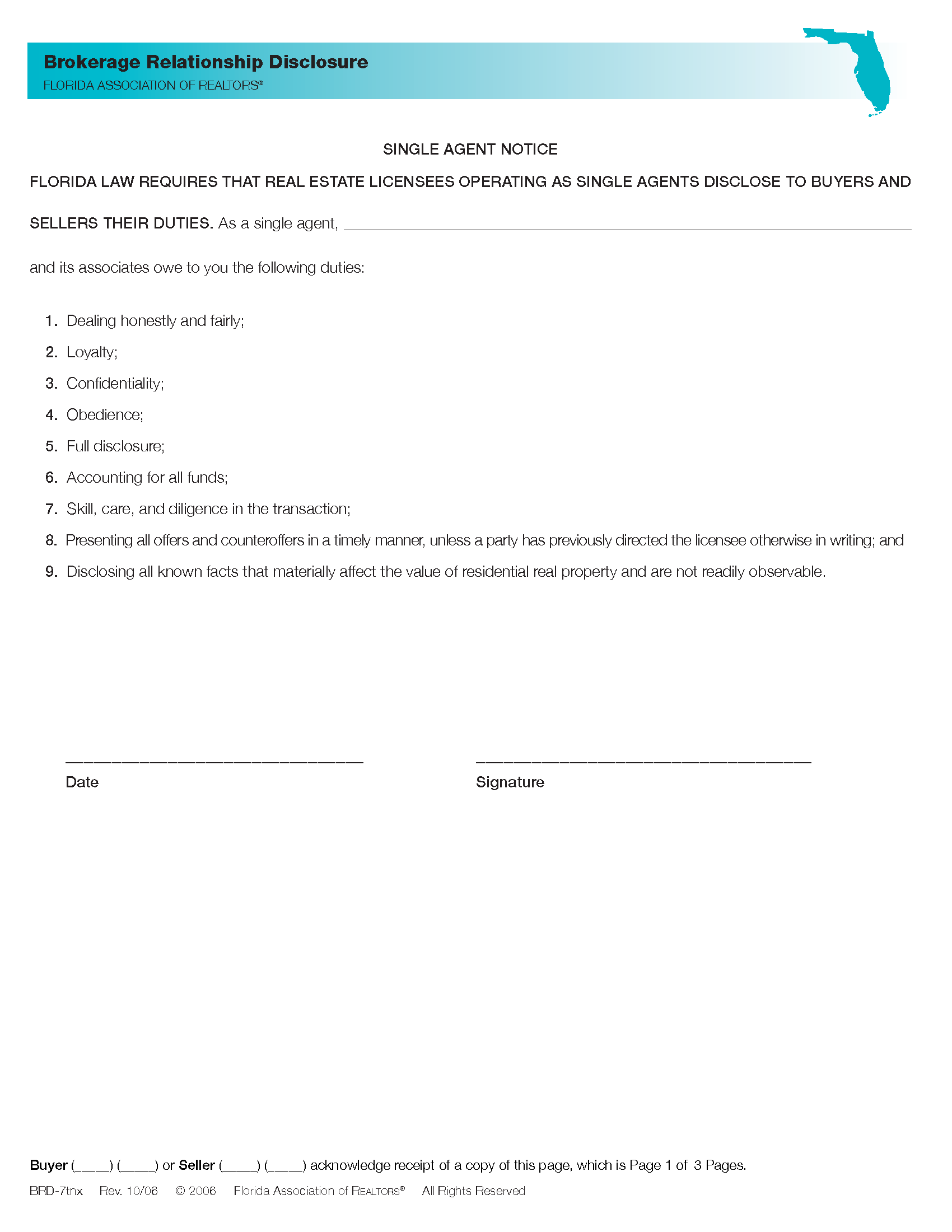 Brokerage Relationship Disclosure (§ 475.278(3)(b)) – Contains the disclosure forms necessary to either establish a single agent relationship or to transition from a single agent relationship to a transaction broker relationship. Note: Florida law presumes that a licensee acts as a transaction broker unless an alternate relationship is established in writing.
Download: PDF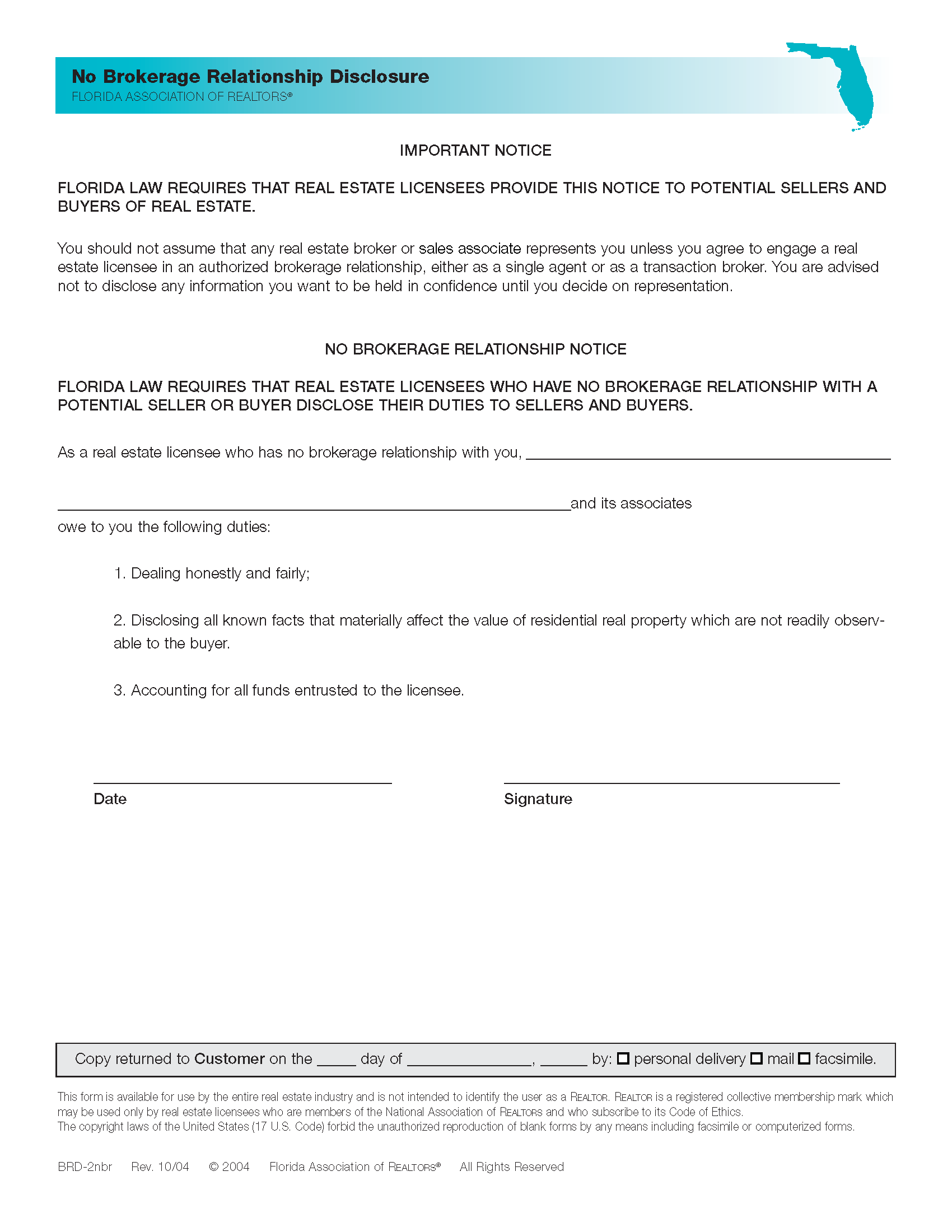 No Brokerage Relationship Disclosure (§ 475.278(4)) – In the absence of an established brokerage relationship between a potential customer and a licensee, the potential customer must be informed of the licensee's obligations when no such relationship exists.
Download: PDF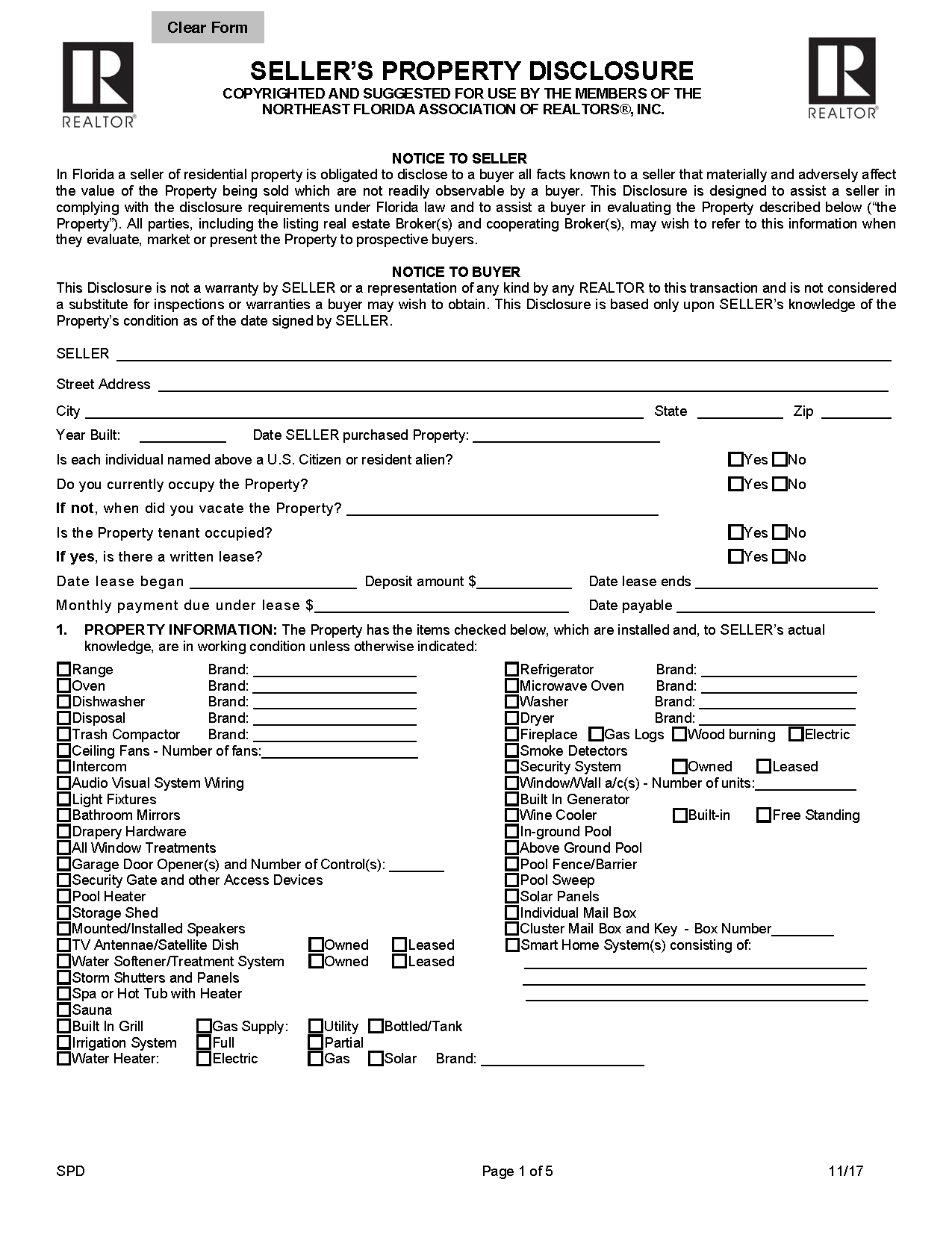 Property Disclosure Statement (Johnson v. Davis, 480 So.2d 625) – Any known defects with a residential property must be documented by the seller in a property disclosure statement and communicated to prospective buyers.
Download: PDF