A Massachusetts real estate listing agreement is a legal document through which a real estate agent is assigned to listing a purchasable residential property and conducting negotiations on the owner's behalf. The form sets a listing term that defines the range of time the real estate agent may list the property and represent their client.
Depending on the owner's preferences, the agent may collect offers via in-person or virtual open houses, digital marketing, and traditional advertising such as signs and printed ads. Closing a sale at or above the buyer's chosen price entitles the agent to a commission, either as a flat rate or a percentage of the final price.
Dual Agency (§ 87AAA3/4(b)) – Dual agency representation may be granted to a broker if each individual involved in the transaction signs an authorization document.
Purchase Agreement – This legally binding form enables a property to transfer from a seller to a buyer.
Realtor Version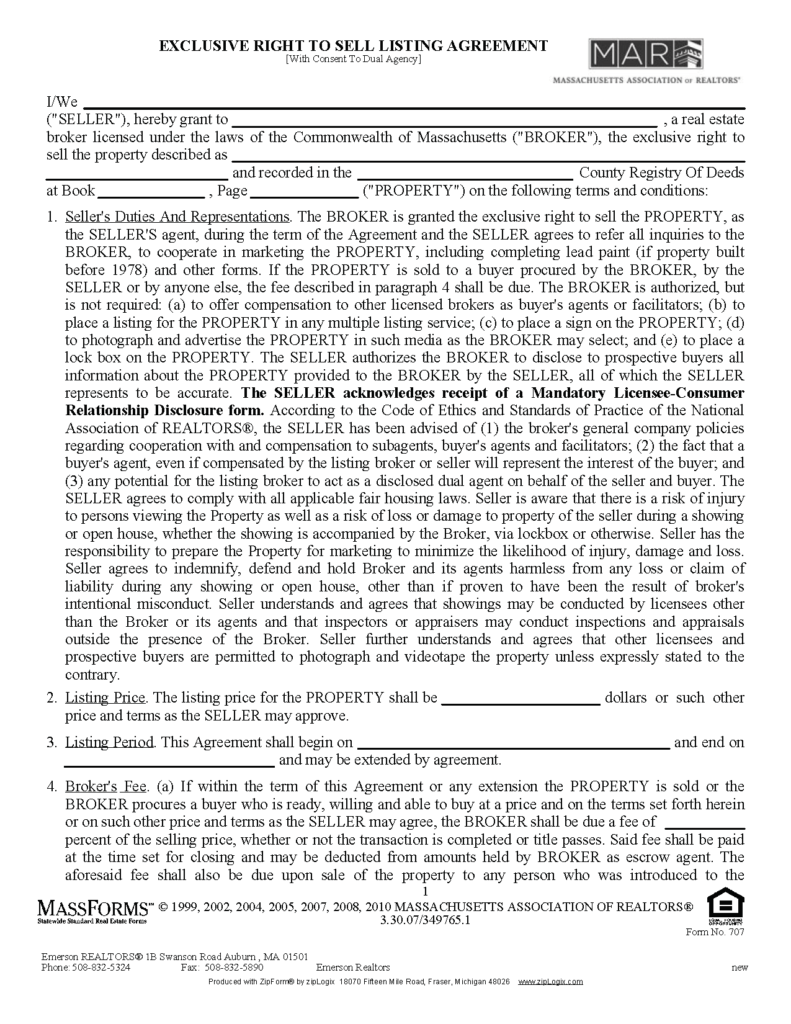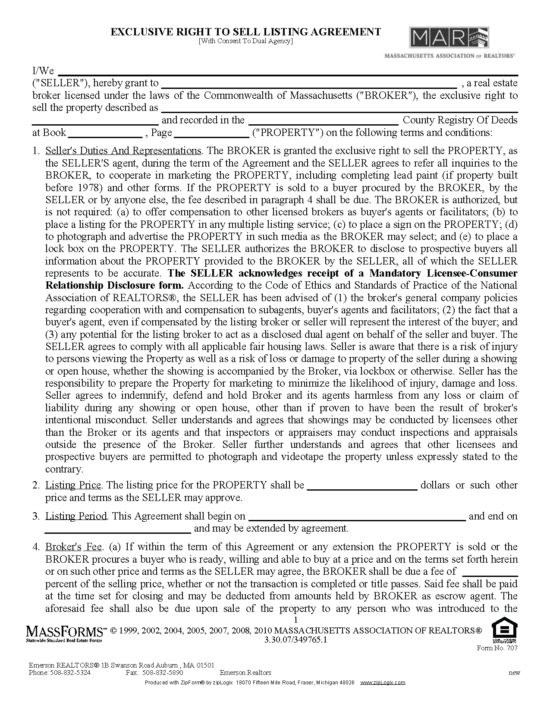 Massachusetts Exclusive Right to Sell Listing Agreement – This form created by the Massachusetts Association of Realtors grants a real estate broker exclusive listing rights for a purchasable home.
Download: PDF
---
Disclosures / Waivers (3)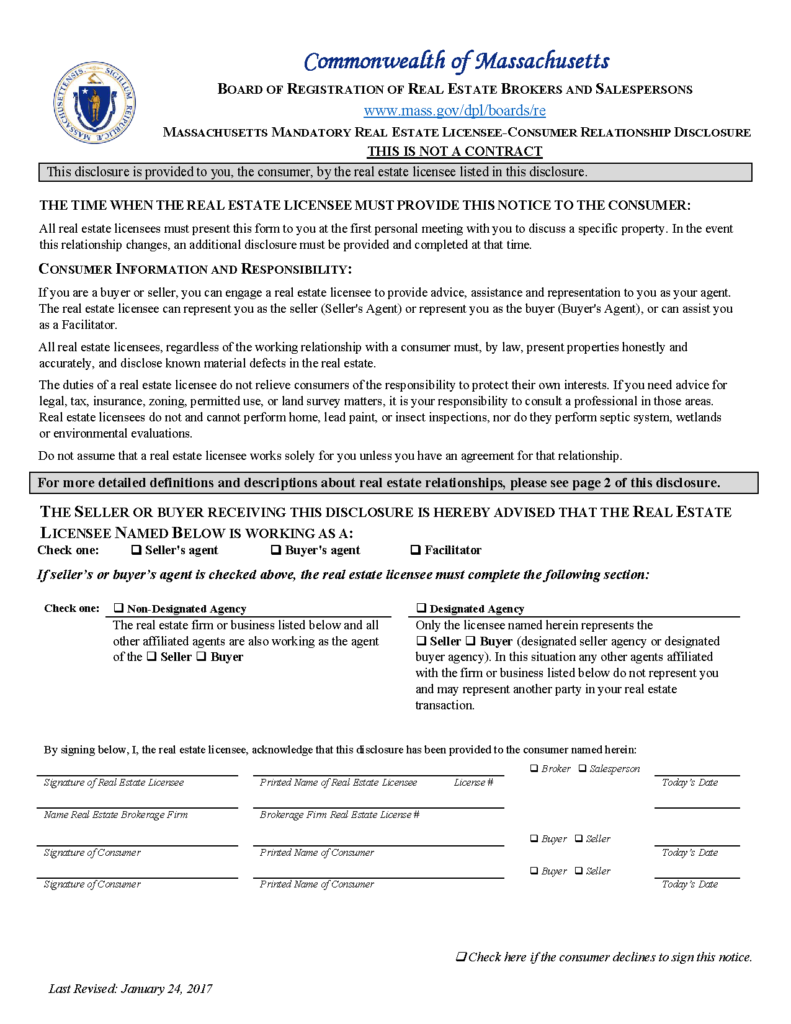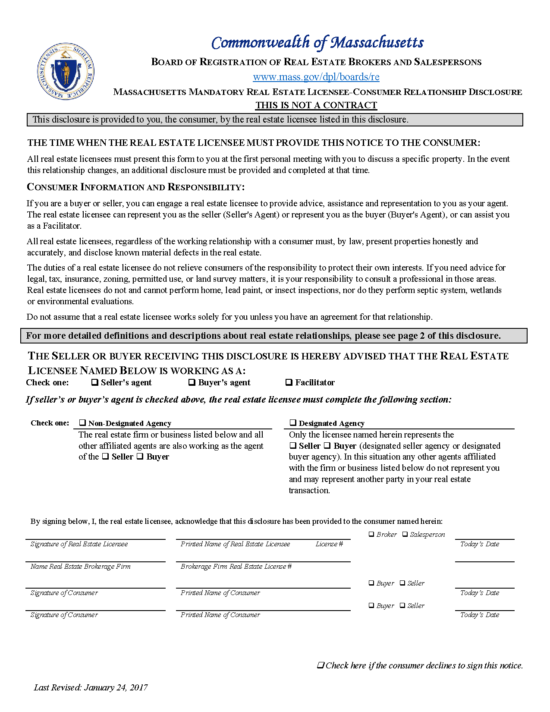 Licensee-Consumer Relationship Disclosure (§ 87AAA3/4(b)) – This mandatory notice disclosing the licensee's relationship must be provided to the consumer upon their first meeting with the licensee to discuss a property.
Download: PDF, PDF (Greater Boston Real Estate Board Version)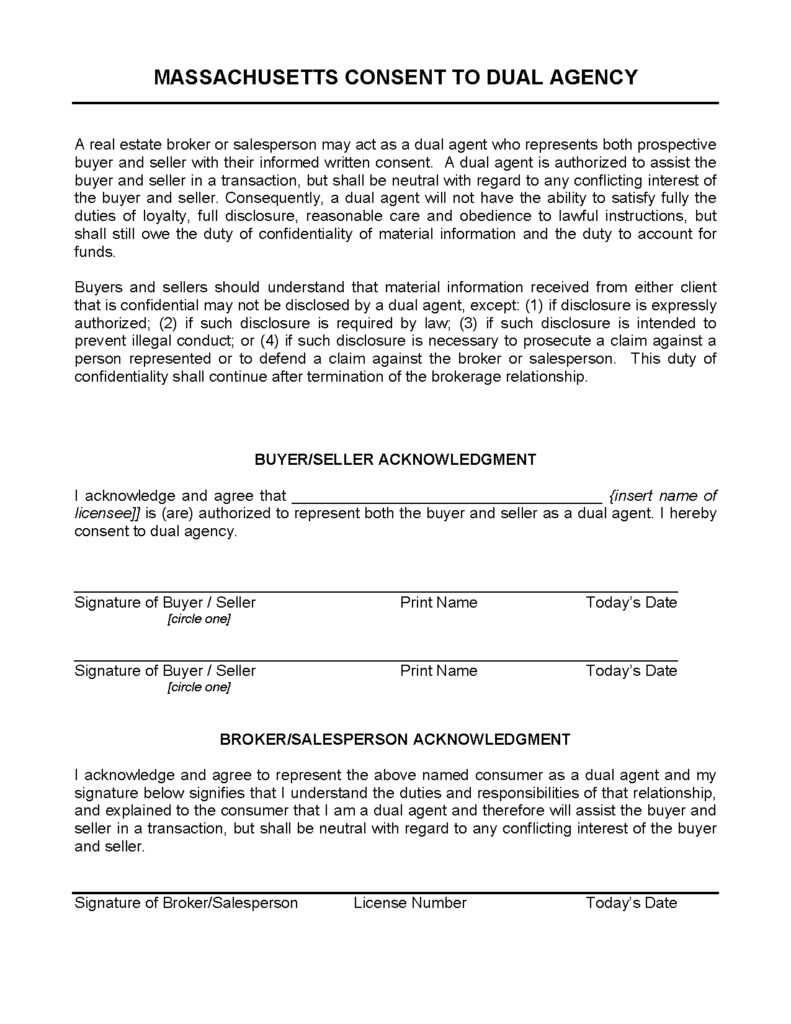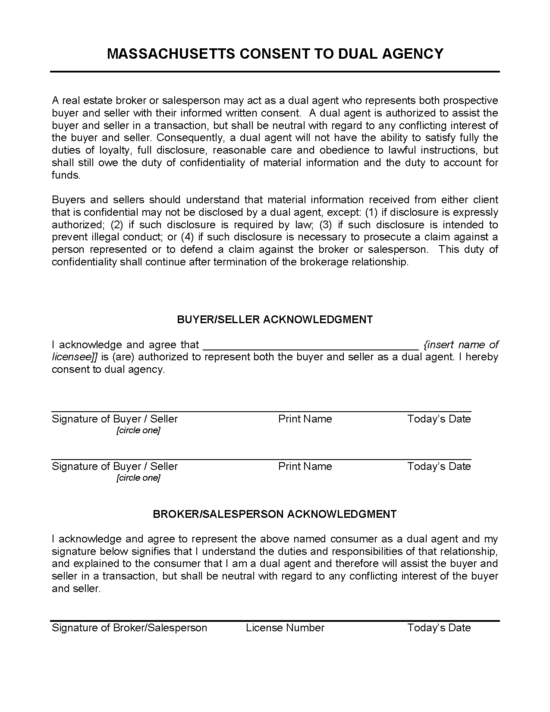 Consent to Dual Agency (§ 87AAA3/4(b)) – Massachusetts law allows for a dual agency from a sole broker provided that both of the parties being represented authorize the agency and sign a consent form.
Download: PDF, PDF (Greater Boston Real Estate Board Version)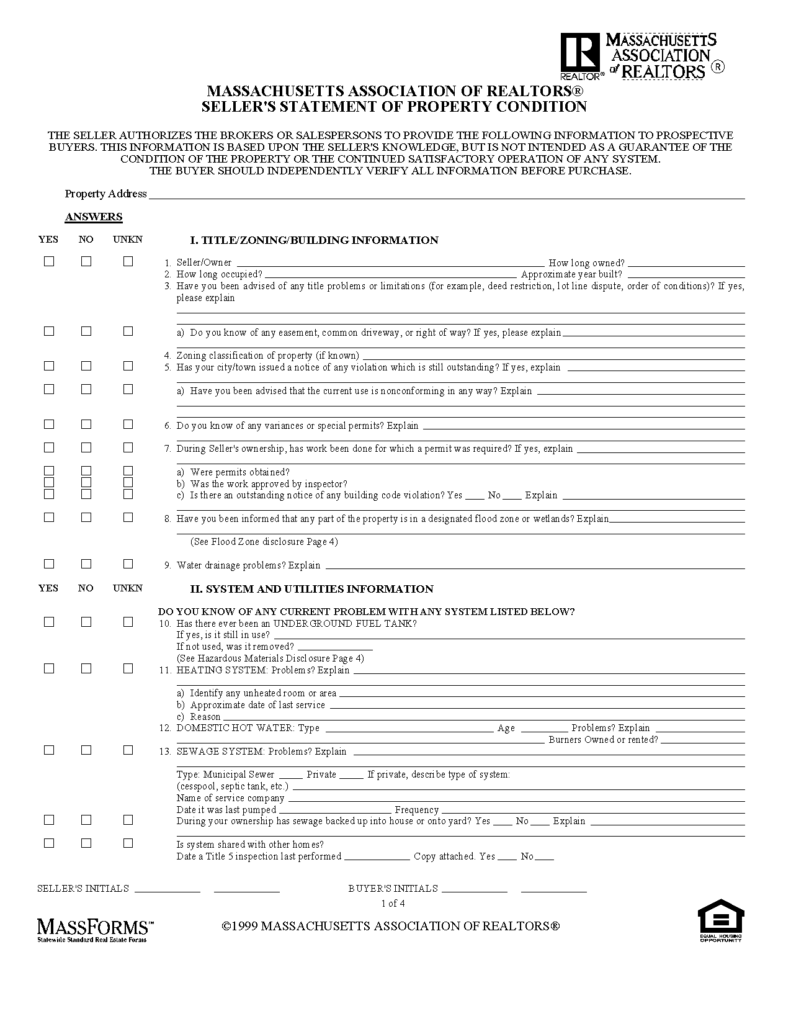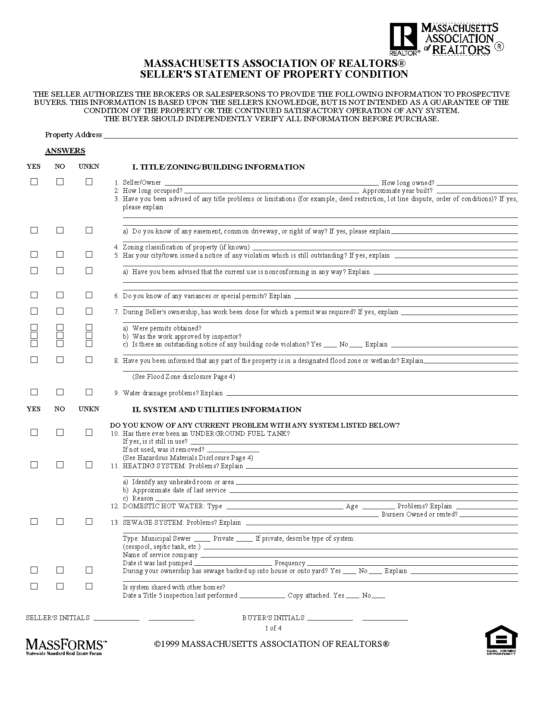 Property Disclosure Statement (Optional) – While not required by state law, sellers may complete and provide this form to potential buyers to inform them of a property's condition and defects. Information regarding the property's zoning, title, components, and utility systems are also disclosed with this form.
Download: PDF