A Maryland real estate listing agreement is used to hire a real estate agent and set the conditions by which they can handle the selling of residential property. The form will dictate the selling price, agent duties, the listing period, selling rights, and marketing permissions that the agent must adhere to.
Signing the form means that the agent agrees to market the property to the best of their abilities to ensure the optimal price for the buyer. If an agent cannot secure a sale at the owner's chosen price within the agreement term, the agent must delist the home and end activities related to the selling of the property.
Laws – § 17-532
Dual Agency (§ 17-530.1) – A real estate broker may provide agency for the buyer and seller of a transaction upon receiving written authorization from both parties.
Purchase Agreement – Homebuyers may use this form to enter into a legal agreement to purchase a residential property.
---
Disclosures / Waivers (3)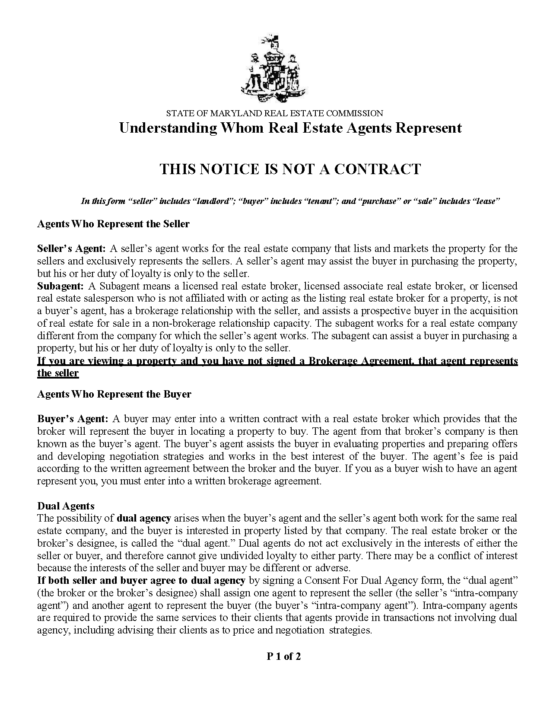 Agency Disclosure Form (§ 17-530) – A real estate agent representing a seller or buyer of a home is required to complete a written disclosure stating their representation to the non-represented party no later than their first scheduled contact, whether or not the first contact occurs in person.
Download: PDF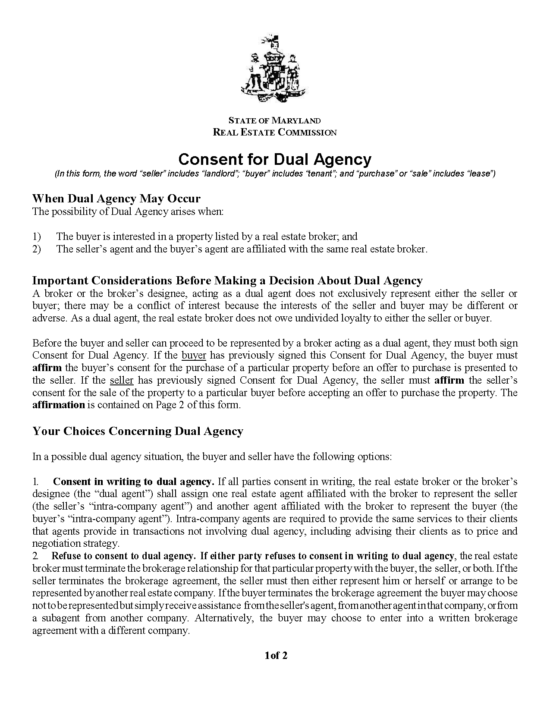 Consent for Dual Agency (§ 17.530.1) – A dual agency situation requires written authorization from all parties participating in a real estate transaction. If consented to, the agent is responsible for assigning an affiliated real estate agent to represent the buyer and an affiliated real estate agent to represent the seller.
Download: PDF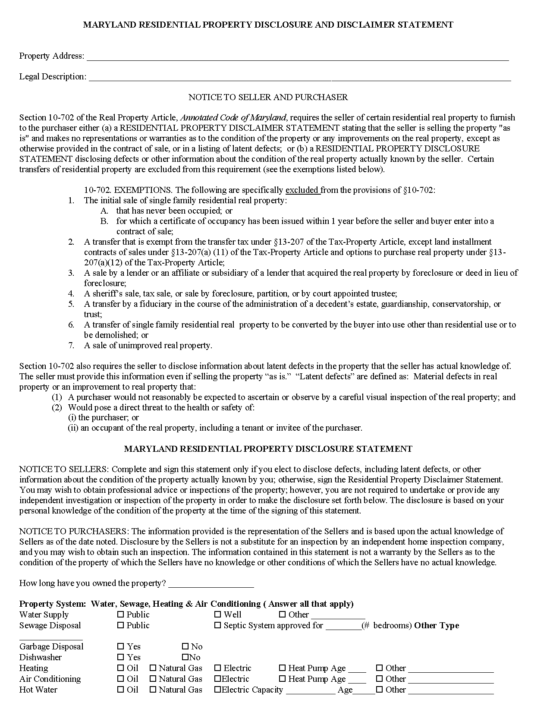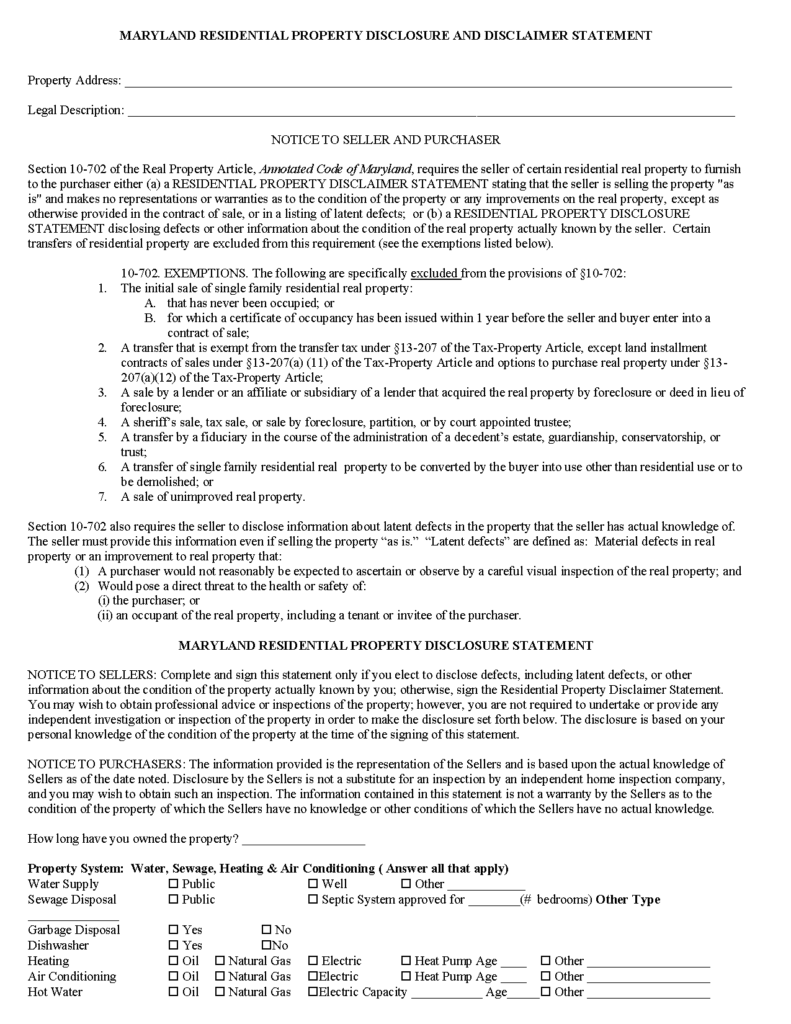 Property Disclosure Statement (§ 10-702)- A property's latent defects or adverse material facts that may devalue the selling price or dissuade prospective purchasers must be recorded in a written document and delivered to the purchaser prior to the completion of any sale contract.
Download: PDF