---
Updated on November 4th, 2021

A Michigan real estate listing agreement appoints a real estate agent to assist a property owner in the process of listing and selling their residential real estate. The form allows the agent to determine their client's needs and reach an agreement on how the agent will proceed with marketing the home, the duration of the campaign, and the price sought by the owner.

While the agent will advise the owner on current market conditions and provide opinions on the property value, the seller is the sole decider in setting the desired price, and it is the agent's duty to sell the home for the highest possible rate no less than the owner's specified amount. Once the seller and agent both sign the listing agreement, they are bound to the conditions and terms outlined in the document.
Laws – § 339.2517
Dual Agency (§ 339.2517(3)(2)(e)) – Written mutual consent from all parties involved in a transaction is required prior to dual agency taking effect.
Purchase Agreement – Individuals who are in the market for a home may use this form to propose a purchase offer to a property owner and, if accepted, acquire the property title.
Realtor Version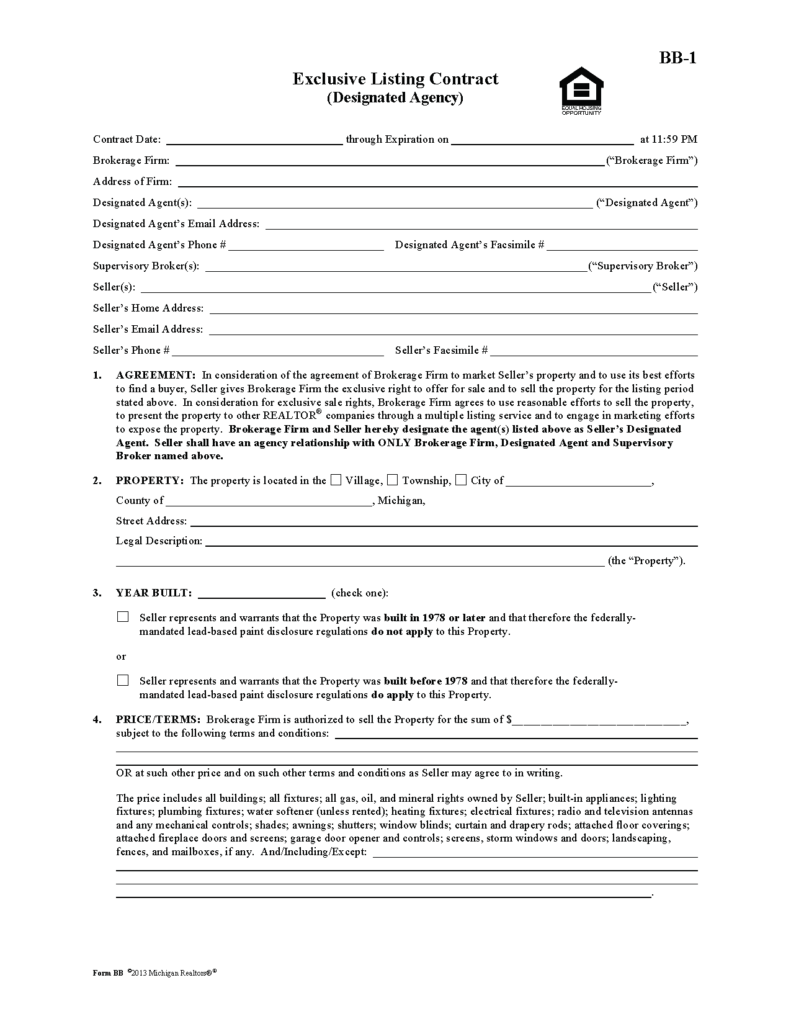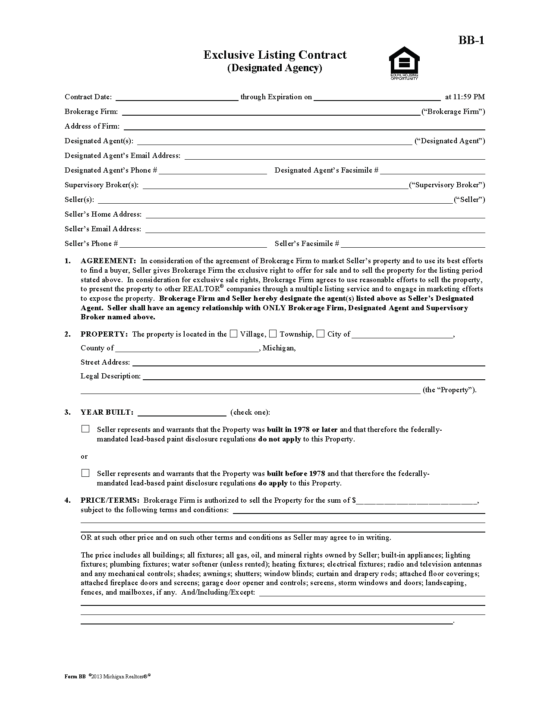 Michigan Exclusive Listing Contract – The Michigan Realtors® Association provides this contract for a seller to enter into a listing agreement with a real estate agency, granting them exclusive rights as the sole agency representing the seller.
Download: PDF
---
Disclosures / Waivers (3)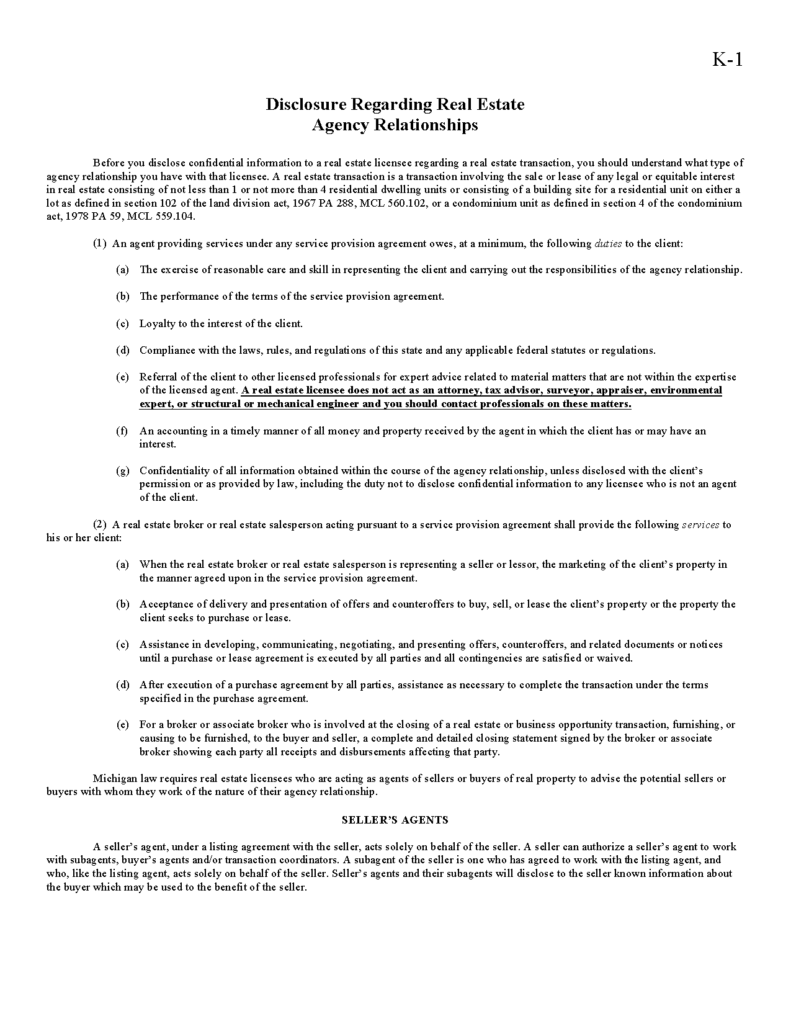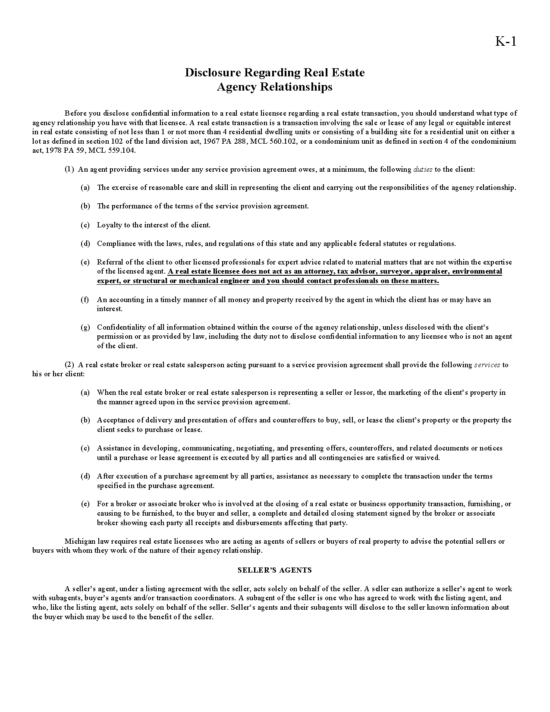 Agency Relationship Disclosure (§ 339.2517(3)) – Individuals being represented by an agency must acknowledge the agent's duties and the nature of their relationship prior to discussing any confidential information. Signing the form indicates that the represented party has read and understood the disclosure.
Download: PDF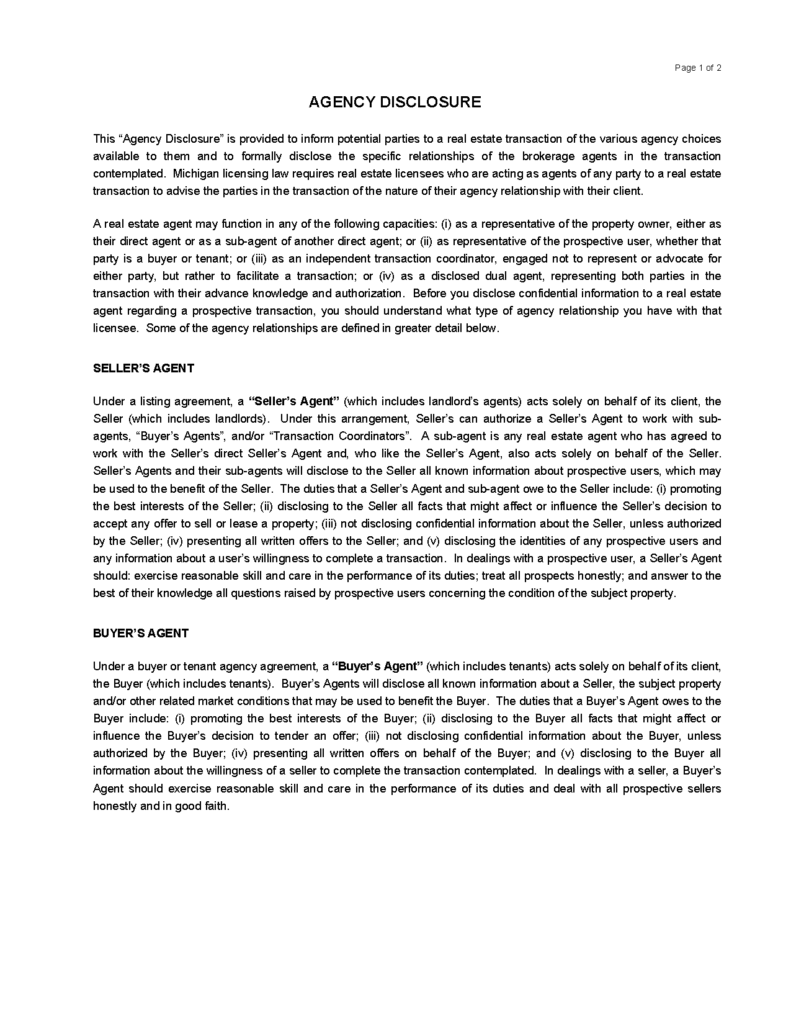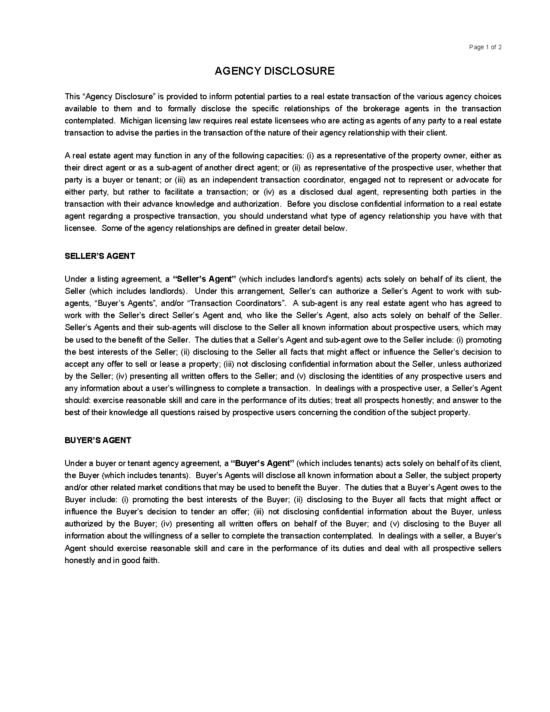 Dual Agency Disclosure (§ 339.251(3)(2)(e) – Agents in the state of Michigan may function as the sole representative for both the purchaser and owner of a residential property with informed and written consent from both parties.
Download: PDF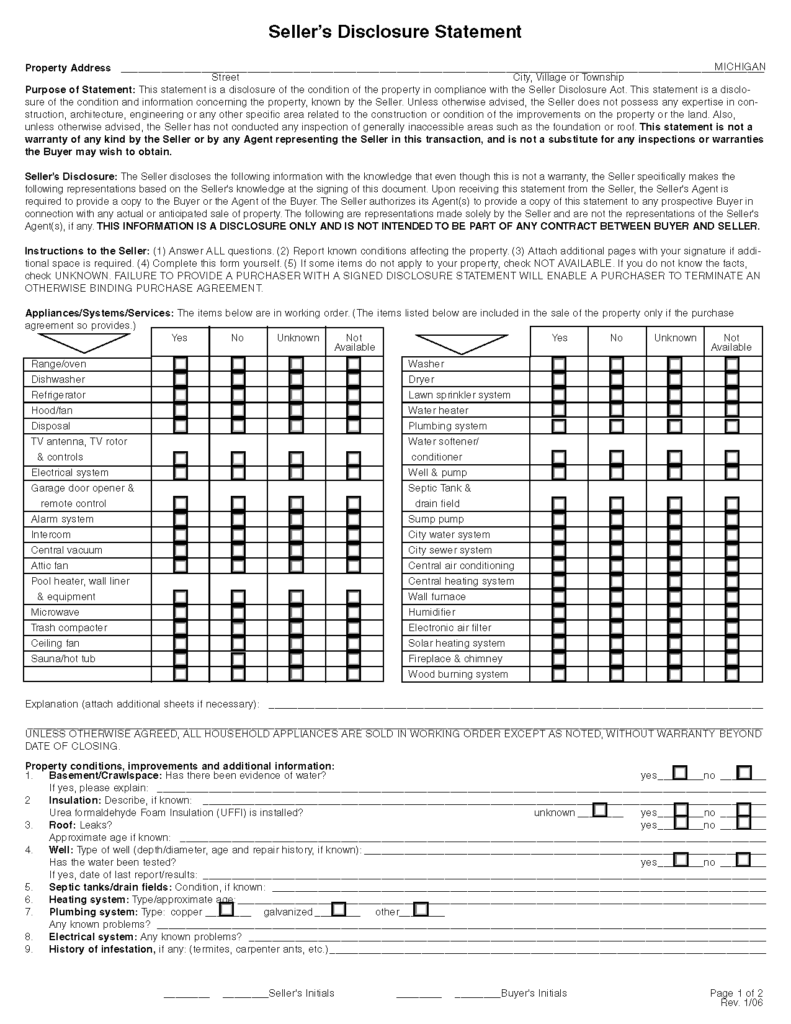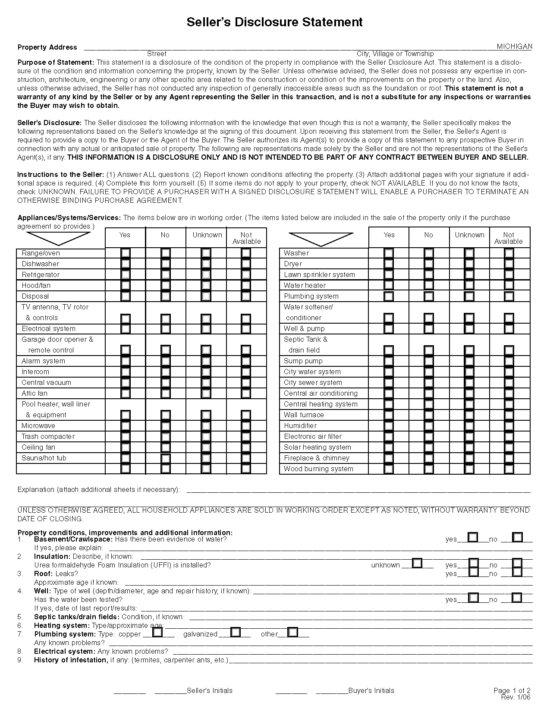 Property Disclosure Statement (§ 565.975(1)) – A disclosure statement divulging any unfavorable conditions or defects found in a property must be provided to the purchaser of a property before a transaction is completed.
Download: PDF