---
Updated on November 4th, 2021

A Montana real estate listing agreement is a written statement wherein a seller of residential property approves the listing and selling of their property by a real estate broker. The agent's duties involve marketing the property via the platforms decided on by the owner, receiving visitors during in-person showings, and negotiating the best possible sale price with potential customers.

If the broker successfully negotiates a transaction deal, they will receive the commission fee stated in the listing agreement, which may either be a flat rate or a percentage of the property value.
Laws – § 37-51-313(10)
Dual Agency (§ 37-51-314(5), § 37-51-314(6)(b)) – A dual agency requires mutual consent from all parties involved in the transaction.
Purchase Agreement – A purchase agreement allows an individual to propose an offer on a residential property and, if accepted by the property seller, acquire its ownership rights.
---
Disclosures / Waivers (2)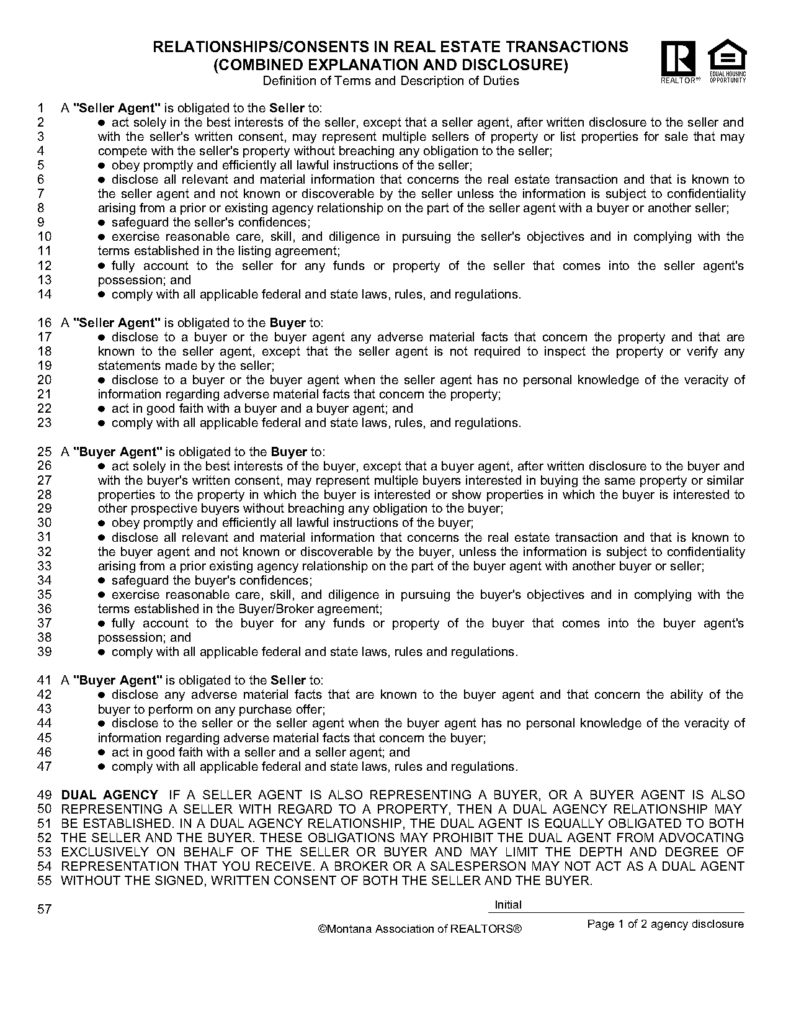 Relationships/Consents in Real Estate Transactions (§ 37-51-314) – This form is used to disclose the roles a real estate broker may undertake, and to provide the necessary consent to grant a broker dual agency. The disclosure must be given to sellers when a listing agreement is executed, or to the buyer and seller and signed by both parties if they are consenting to a broker's dual agency.
Download: PDF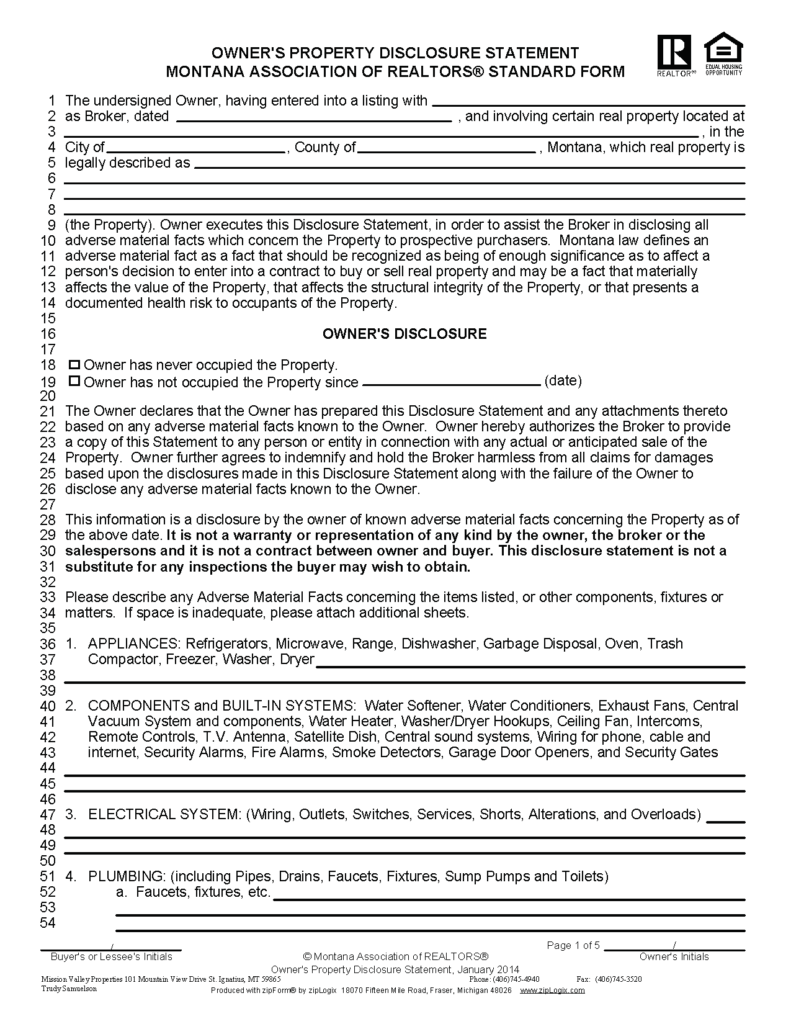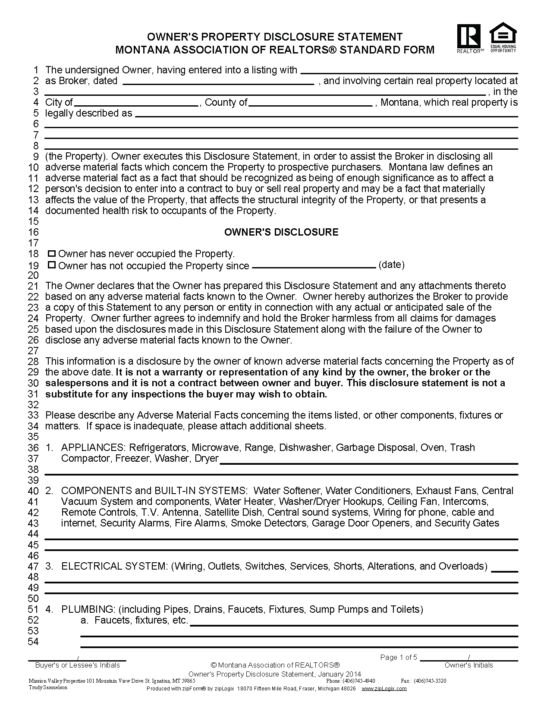 Property Disclosure Statement (§ 37-51-313(3)(a)) – Montana state law does not obligate individuals selling residential real estate to provide a property disclosure statement, although material facts significant enough to risk the safety or well-being of an occupant must be disclosed. By disclosing adverse facts that may dissuade an interested buyer, the seller can ensure they are not liable for any defects or future claims against them.
Download: PDF