A North Dakota real estate listing agreement is a document that grants a real estate agent permission to sell a property on the owner's behalf. The agreement details the listing price, agreement period, and how the property may be marketed providing the agent the guidelines by which they can earn their commission.
Typically, the agent or agency will want the exclusive rights to act on the seller's behalf; however, the document does allow for an open listing, which would enable other agencies to represent the seller. If the agent and seller are satisfied with the terms of the agreement, it may be signed, and the agent will be able to list the property and find a buyer.
Laws – § 70-02-03-04
Dual Agency (§ 70-02-03-15.1(7)(c)) – Dual agency is permitted as long as both buyer and seller are informed and give written consent.
Purchase Agreement – Both a buyer and a seller may use this document to detail the terms and conditions of the transfer of real estate ownership.
---
Disclosures / Waivers (2)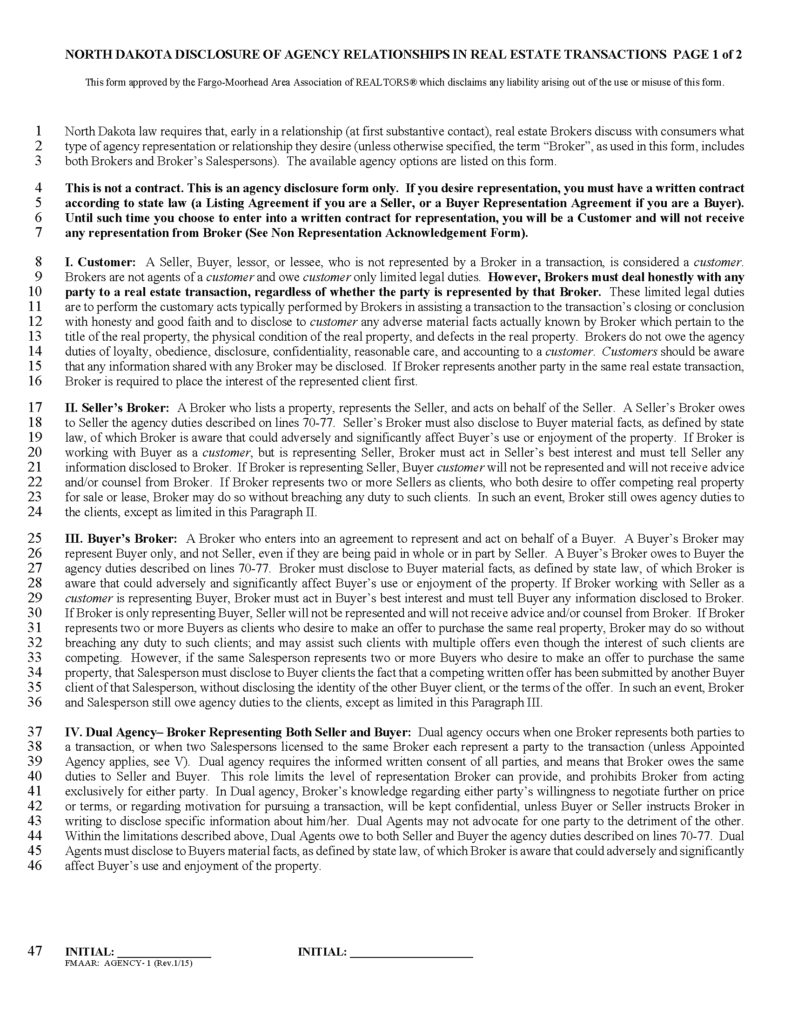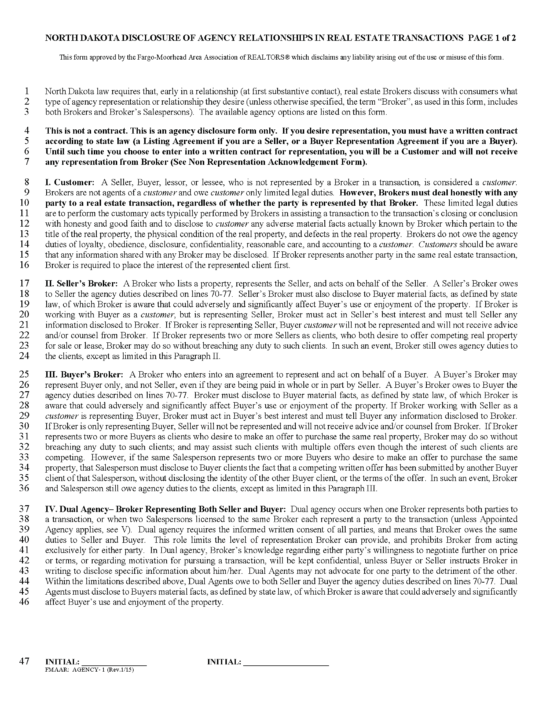 Agency Disclosure (§ 70-02-03-15) – A real estate licensee must provide this to potential clients describing their duties and relationship to their client before the listing agreement is signed.
Download: PDF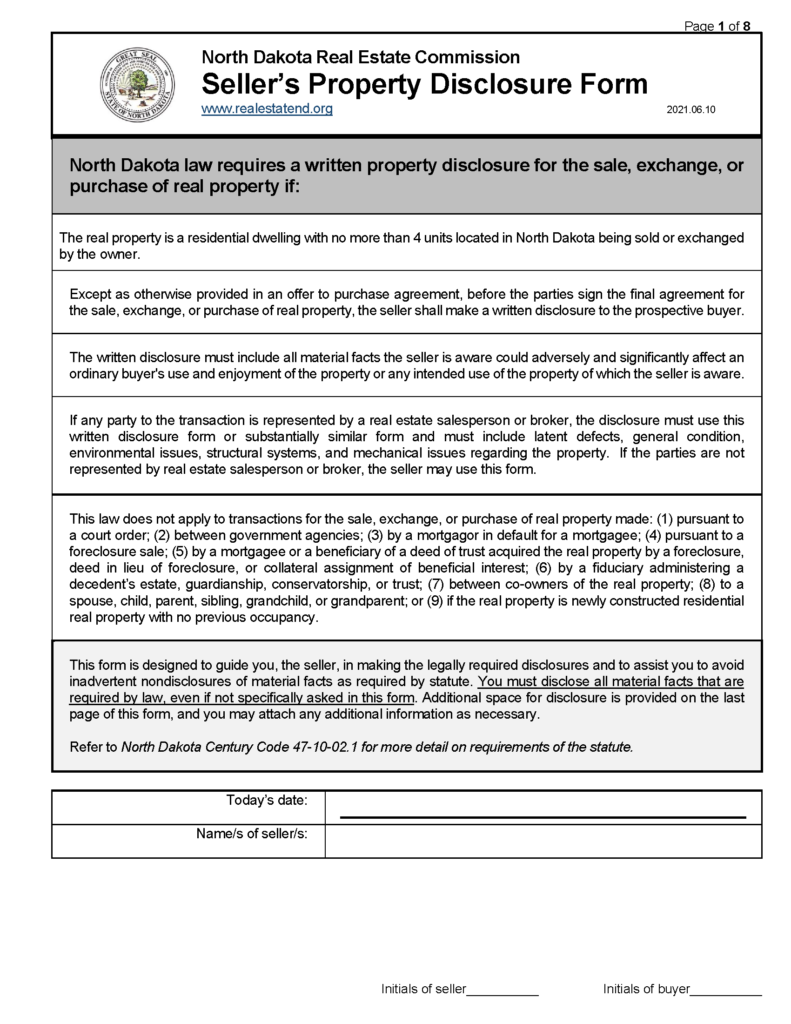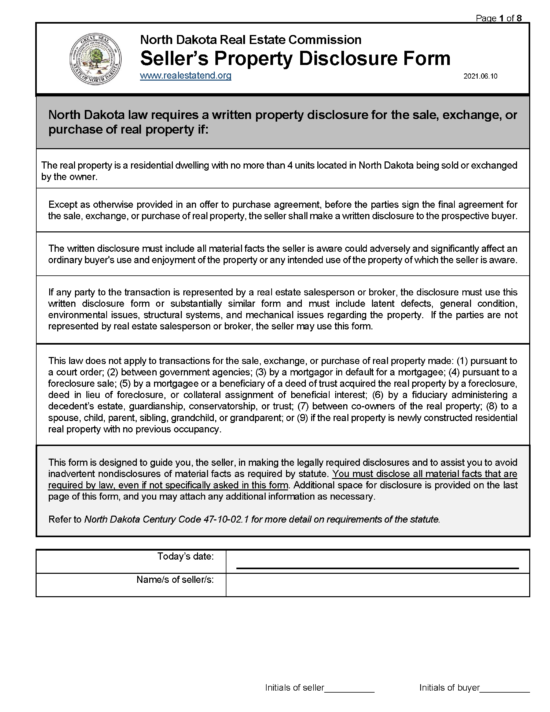 Property Disclosure Statement (§ 47-10-02.1) – The potential buyer of a property must be given this form which details the condition of the property as well as any material facts that might affect the purchase price as well as the buyer's intended use and enjoyment of the property.
Download: PDF