A New Jersey real estate listing agreement is a document that enables a broker to advertise and sell a property owner's real estate. It details the listing price, the commission earned by the agent, and permits certain marketing practices (e.g., hiring professional photographers, putting up a "For Sale" sign).
A listing agreement also grants the agency the freedom to work with other real estate agents to assist with the marketing of the property. Once the form has been signed by the seller and broker, the licensee will be able to advertise the property until the expiration of the listing period detailed in the agreement.
Laws – § 11:5-6.2
Dual Agency § 11:5-6.9(4) – One (1) agent may represent both the potential buyer and current property owner if consent is given by both parties.
Purchase Agreement – A contract signed by the buyer, seller, and their respective agent(s) to transfer a property between two (2) parties.
Realtor Version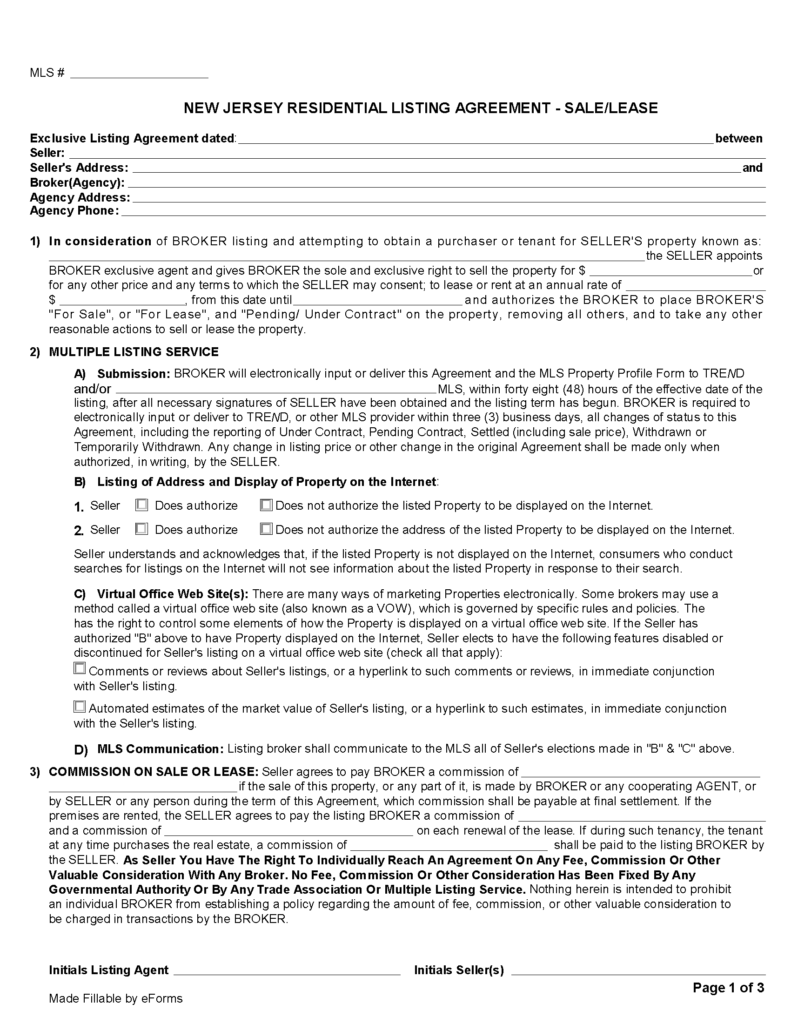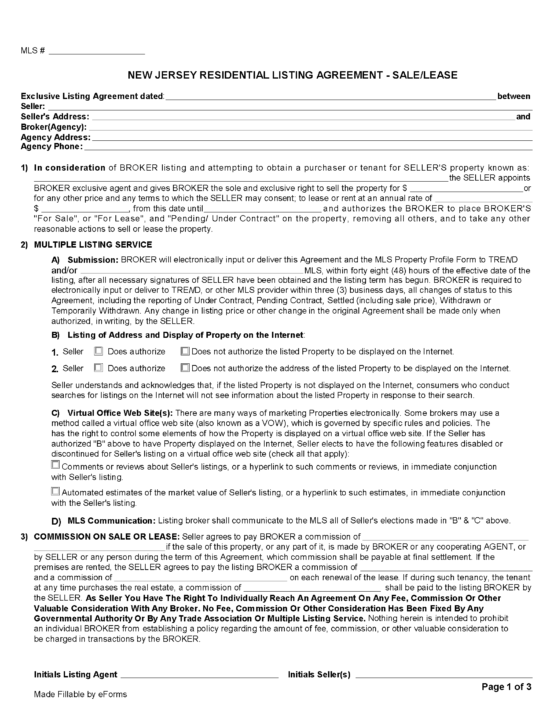 New Jersey MLS Residential Listing Agreement – A contract created by the New Jersey Multiple Listing Service (MLS) to give agents and brokers the right to list and sell their clients' property.
Download: PDF
---
Disclosures / Waivers (4)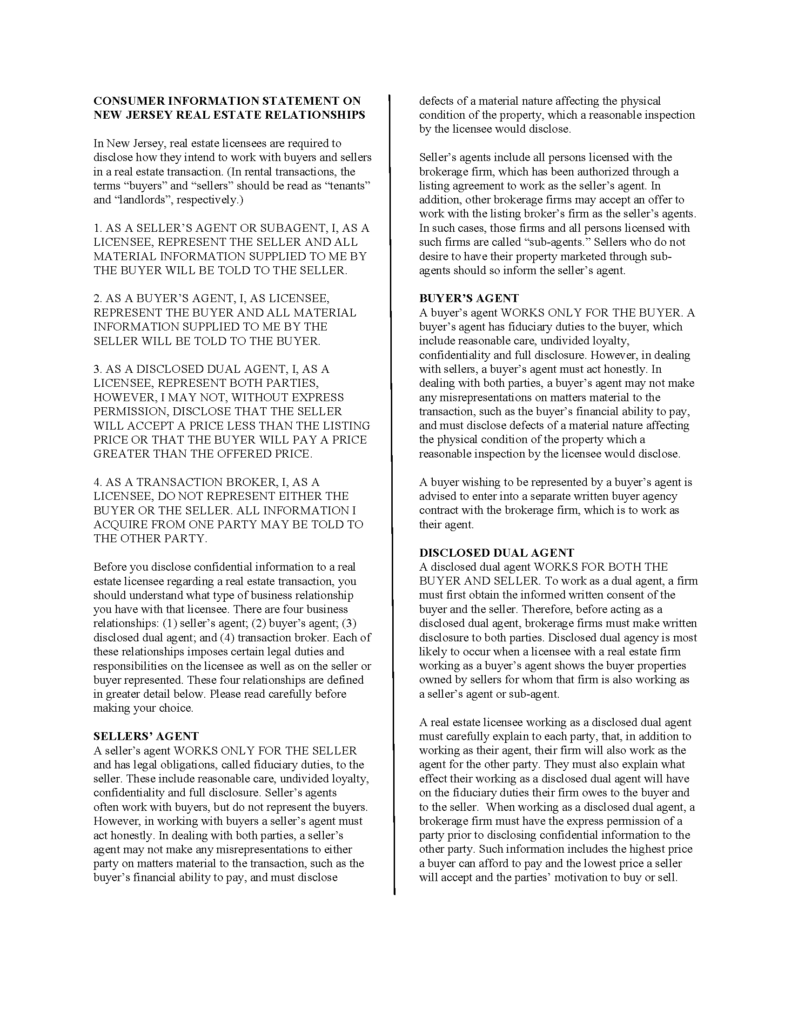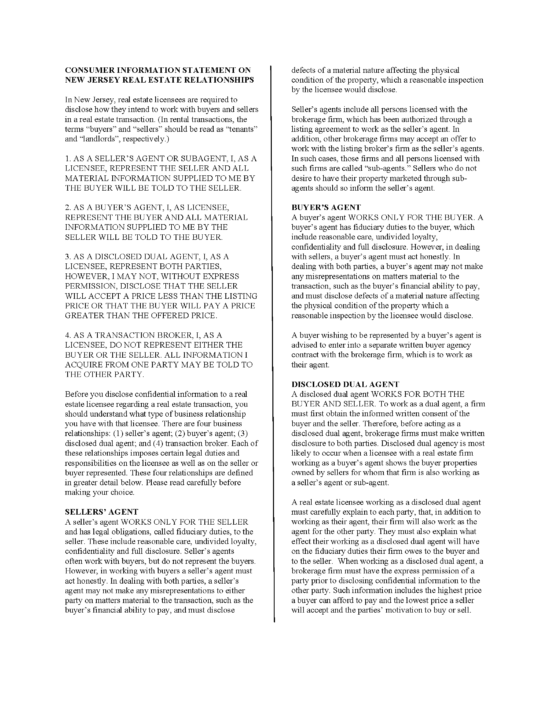 Consumer Disclosure Statement (§ 11:5-6.9) – This details how the real estate agent or broker will work with their client and must be provided to the seller prior to the signing of the listing agreement.
Download: PDF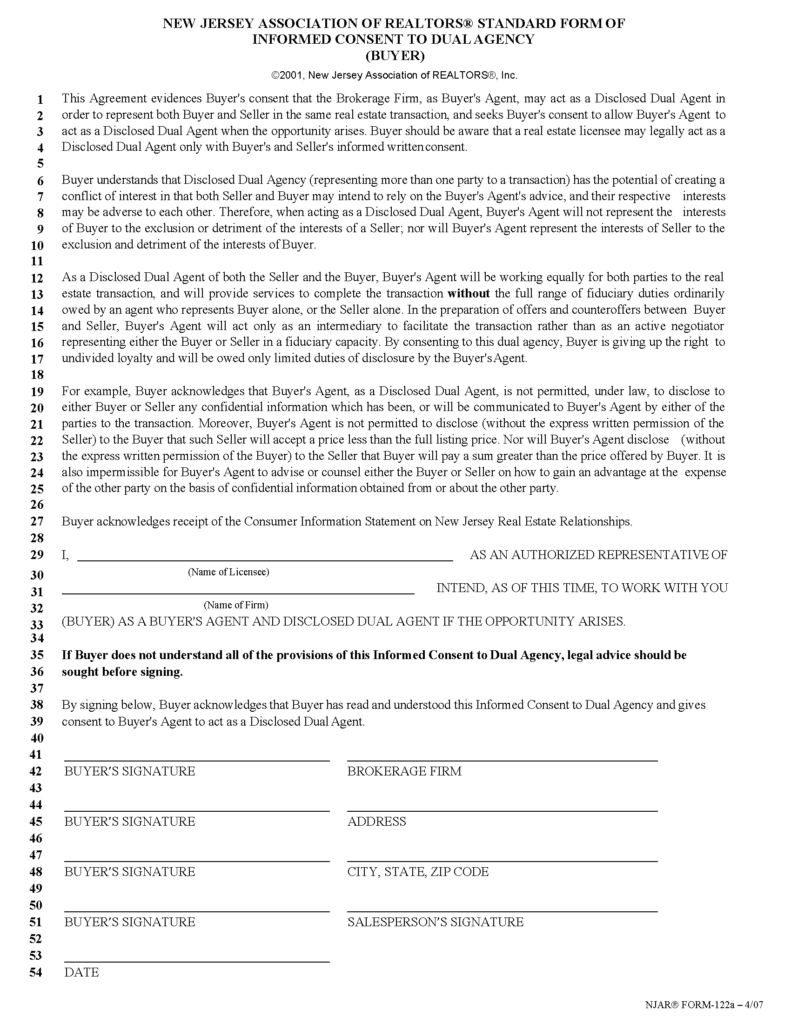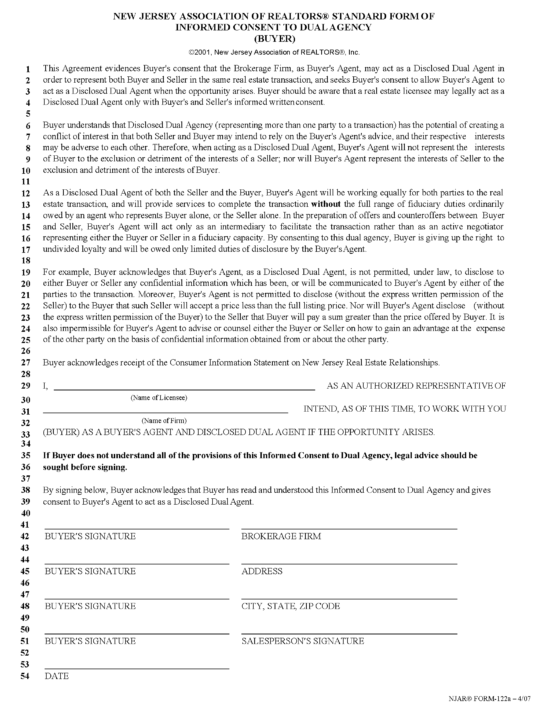 Dual Agency Consent (Buyer) – For use by the buyer to consent to their agent representing both parties in the real estate transaction.
Download: PDF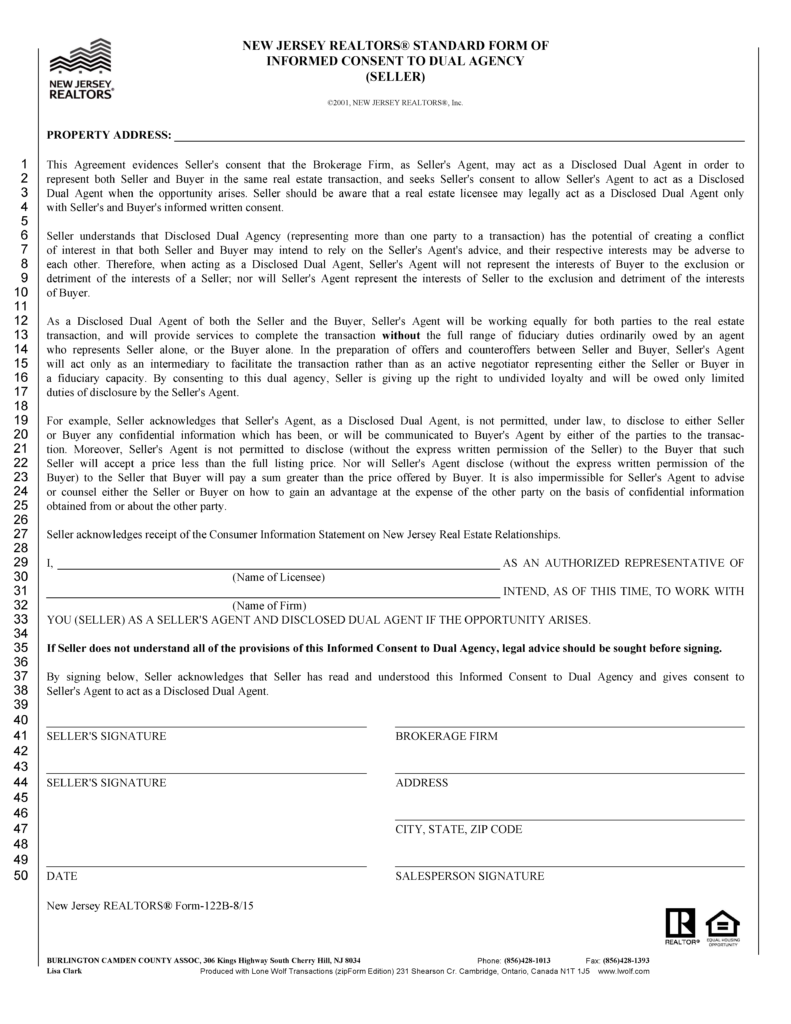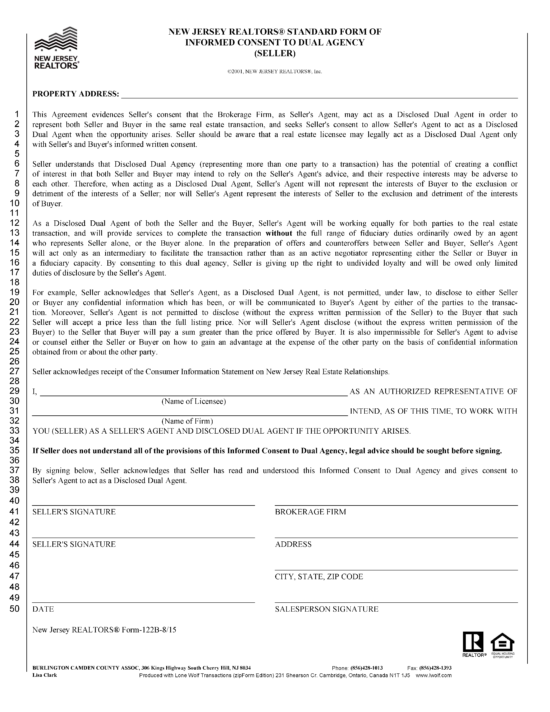 Dual Agency Consent (Seller) – Used by the property seller to grant their agent the ability to represent both parties in the completion of a purchase agreement.
Download: PDF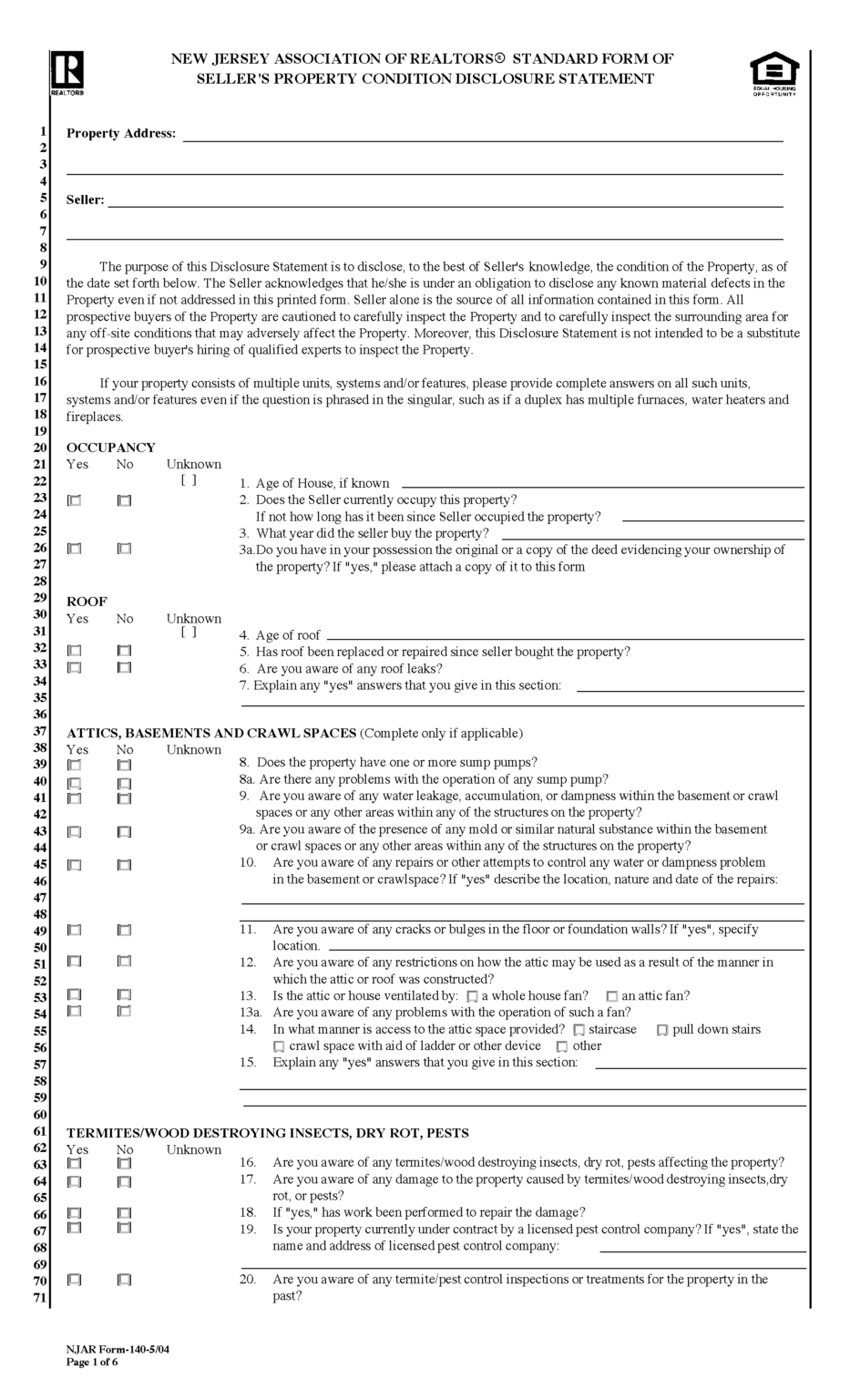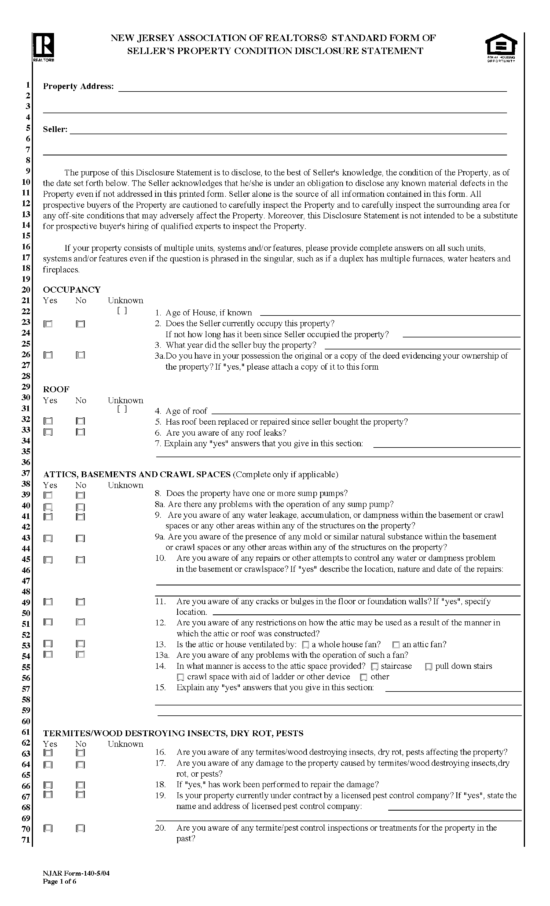 Property Disclosure Statement
(
§ 46:3C-10(c)
) –
Although optional in the state of New Jersey, this may be used for sellers to provide potential buyers with detailed information on the property, including any known material defects or issues.