An Ohio real estate listing agreement is used to grant real estate agents the right to list and sell a property on behalf of the property's owner. This agreement typically grants the agency exclusivity; however, the seller and agent may agree to an open listing as well. The document outlines the listing price, agent commission, and any fixtures or personal property the seller wishes to include in the listing.
The seller may choose the manner in which the agency is allowed to market the property, and may stipulate the use of photography, third-party websites, and the use of a lockbox or key box on the property. Once signed, the agent will be charged with finding a suitable buyer before the period of the agreement expires.
Laws – § 4735.021
Dual Agency (§ 4735.71) – Ohio allows for dual agency to take place, meaning one agent may represent a buyer and a seller in a real estate transaction.
Purchase Agreement – This agreement lays out the terms and conditions for a prospective buyer to acquire residential property from a seller.
---
Disclosures / Waivers (3)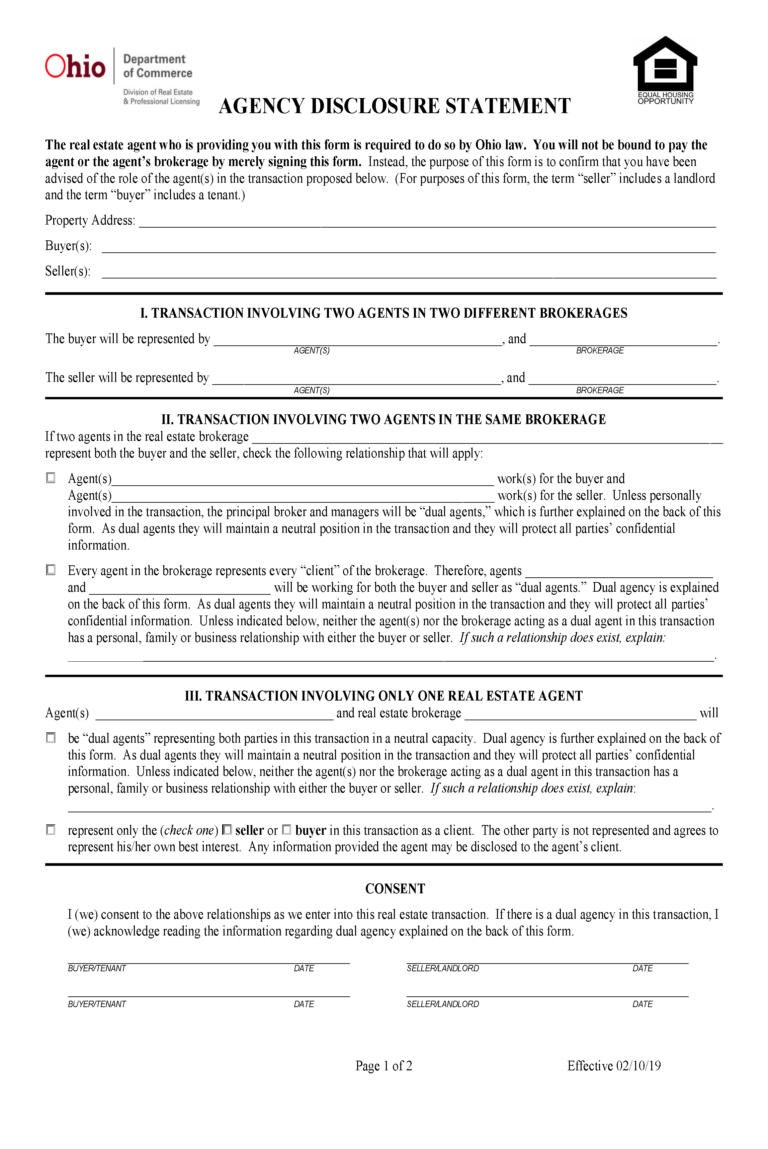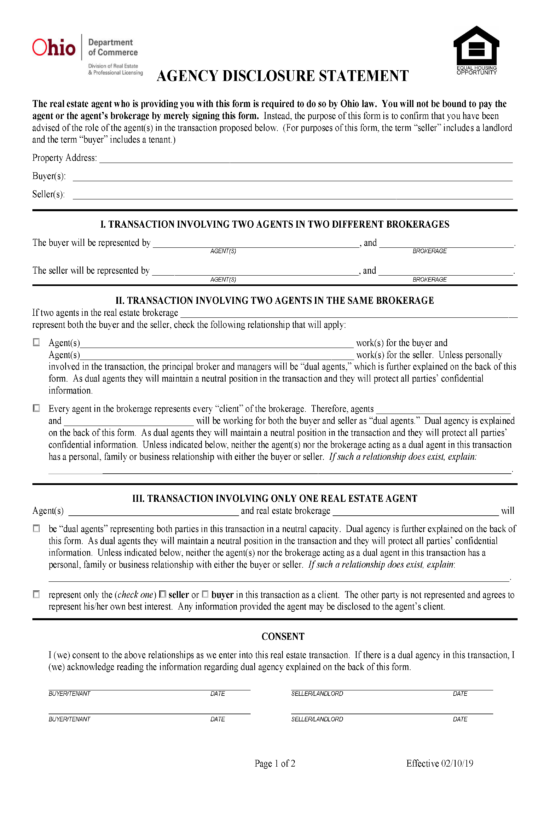 Agency Disclosure Form (§ 4735.57) – This form details the role of the agent and their duty to their client (also known as "the seller"). It also allows the seller to grant permission for dual agency if they choose.
Download: PDF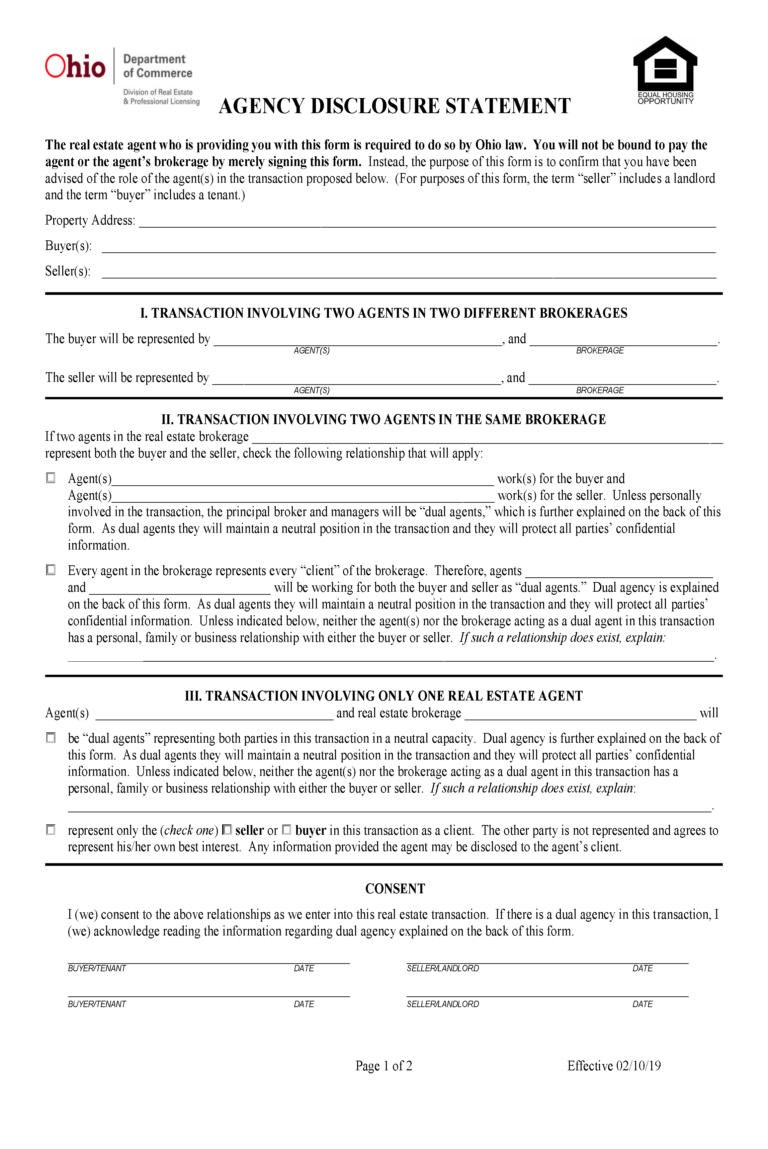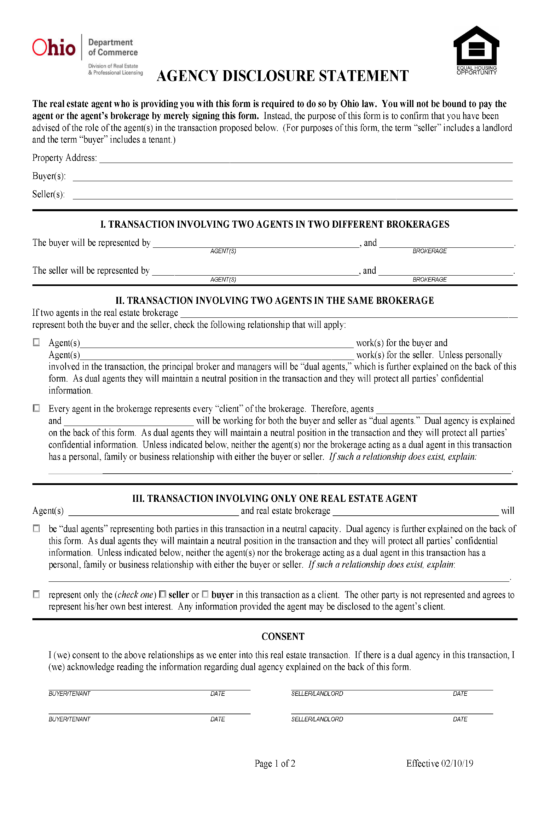 Dual Agency (§ 4735.71) – Both buyer and seller must be given full knowledge of representation by one (1) agent and must provide their consent on the Agency Disclosure Form.
Download: PDF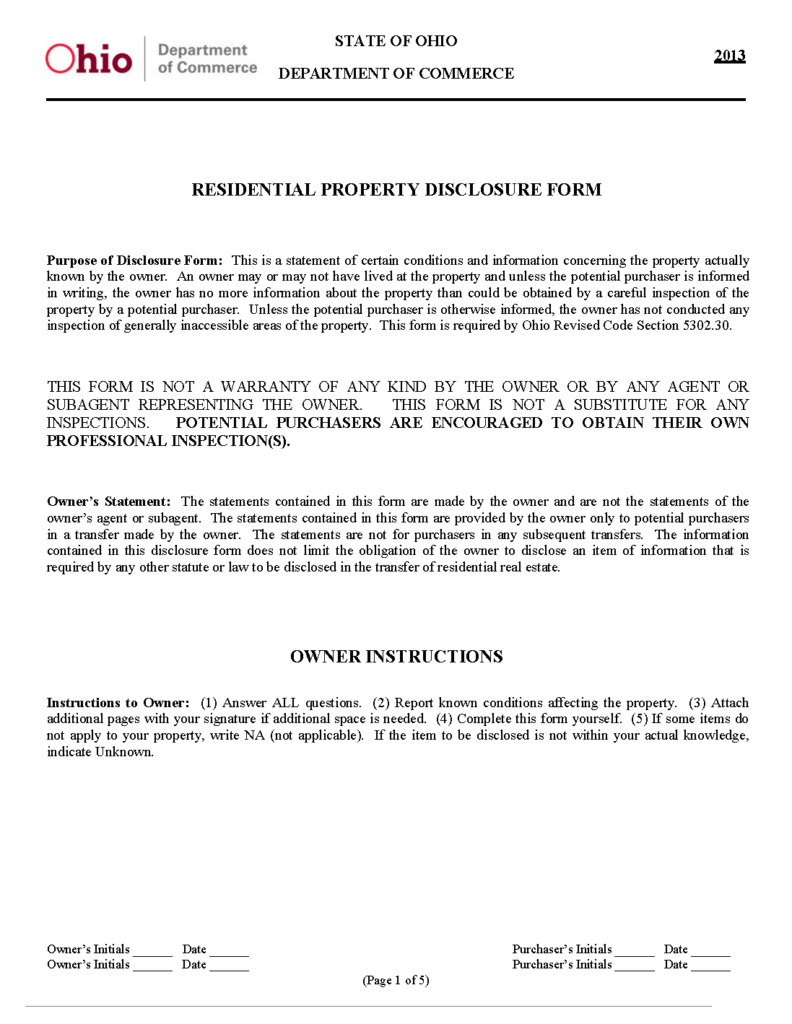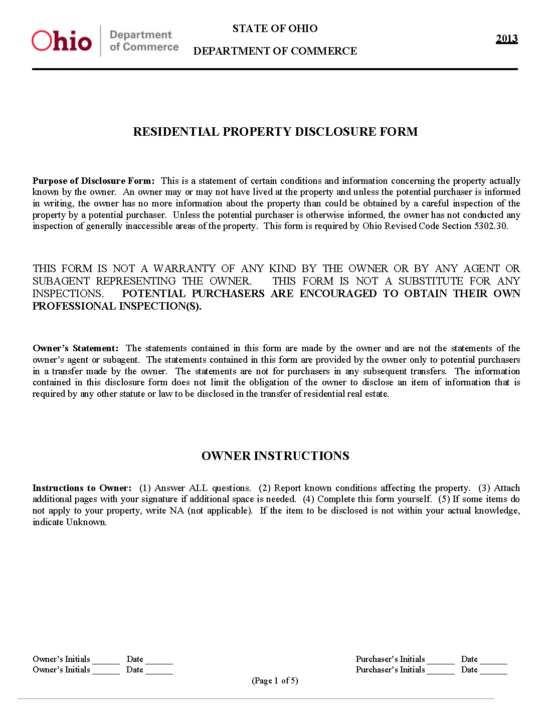 Property Disclosure Statement (§ 5302.30) – A property disclosure form must be filled out by anyone wishing to transfer their residential property to a new owner. It provides details about the property's condition and any known issues that may affect the property value.
Download: PDF