---
Updated on November 3rd, 2021

A South Dakota real estate listing agreement that gives a real estate broker the right to represent a property owner in the sale of their property. Most listing agreements will give the agent the exclusive representation of the client for a limited period of time. However, some agreements may allow the client to seek multiple representatives.

The completed document will include a description of the property, the desired purchase price, the term of the agreement, and the agent's commission rate. Once both parties have signed the agreement, the agent will be given the authority to list, market, show, and negotiate the sale of the property on the owner's behalf.
Dual Agency (

§ 36-21A-140

) – Dual agency is only permitted if the agent acquires written consent from both parties.
Purchase Agreement – A real estate contract for the sale of residential property.
Department of Labor & Regulation Version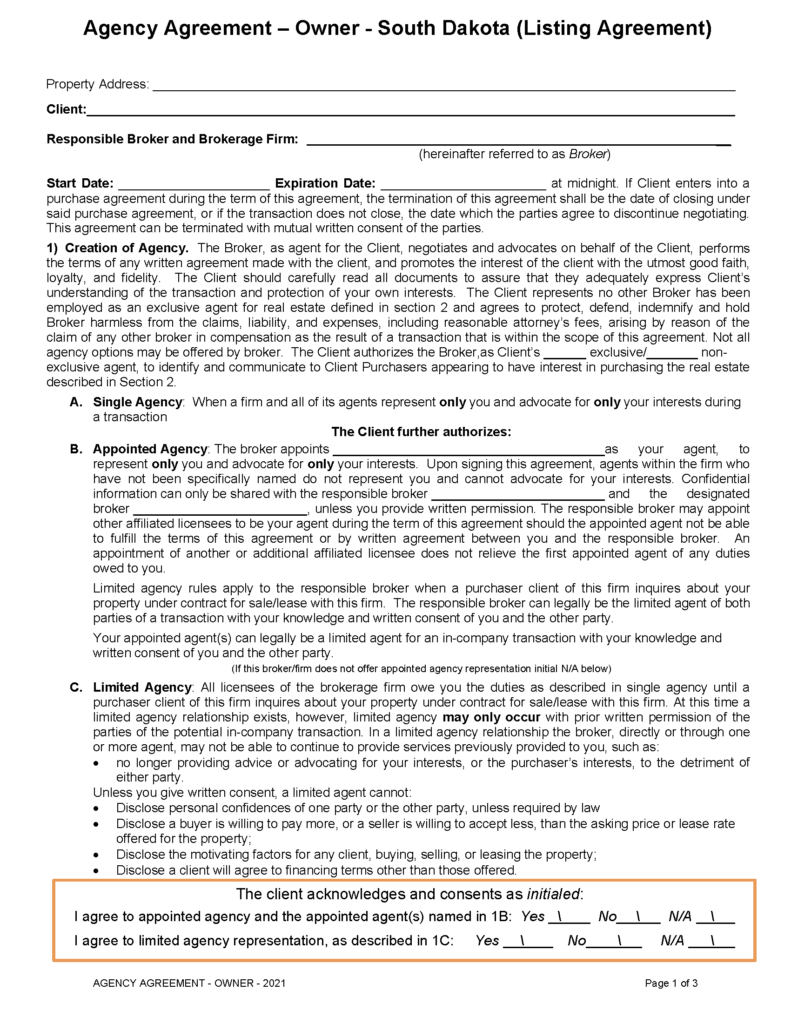 Agency Agreement – Owner (Listing Agreement) – This form is provided by the South Dakota Department of Labor for use by South Dakota realtors. The document allows agents to enter into agreements with property owners to sell residential property on their behalf.
Download: PDF
---
Disclosures / Waivers (2)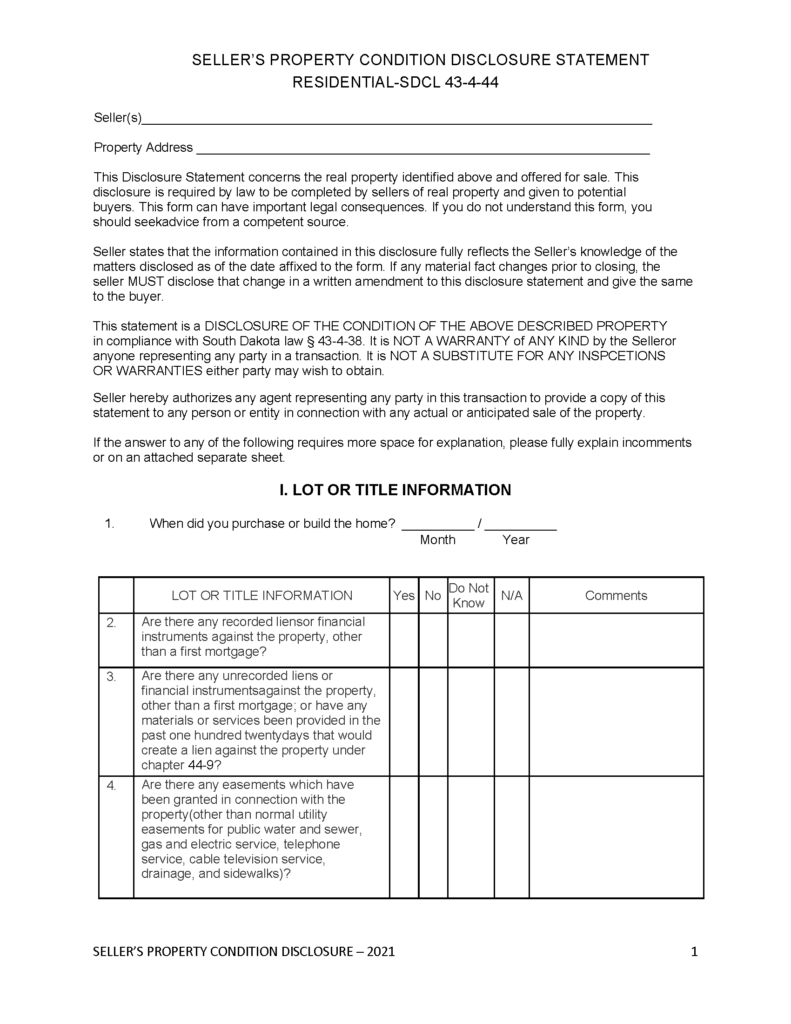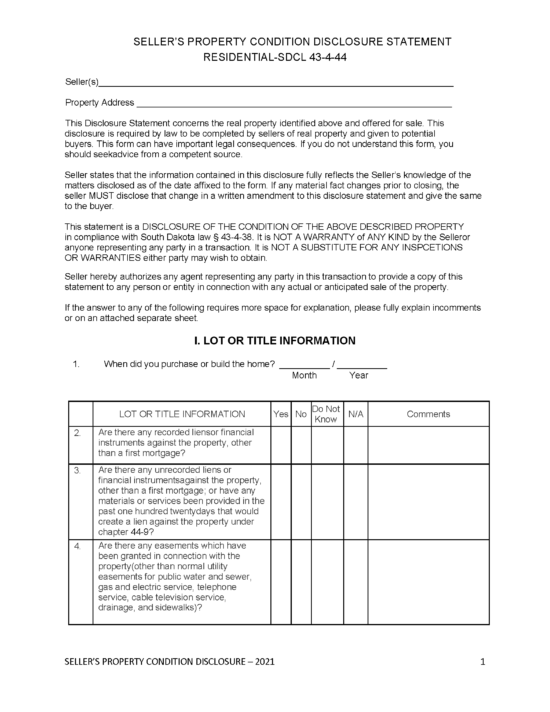 Property Disclosure Statement (§ 43-4-38) – Real estate agents are required to present buyers with a form completed by the seller that discloses the property's condition, including any damage or defects.
Download: PDF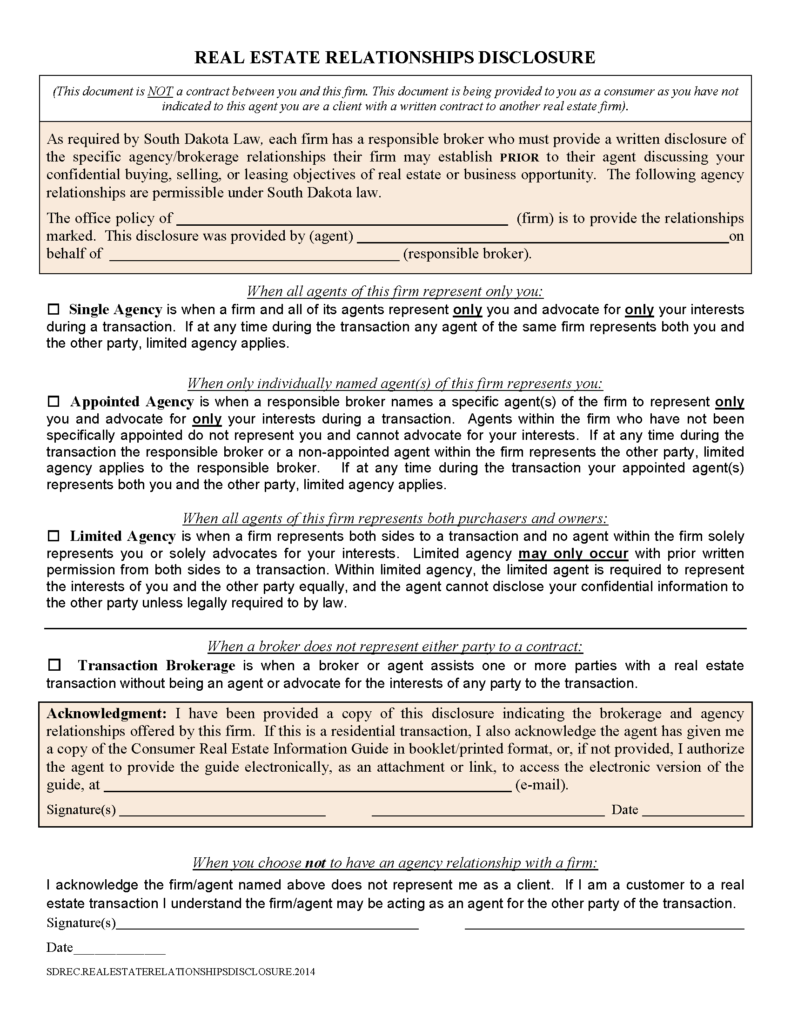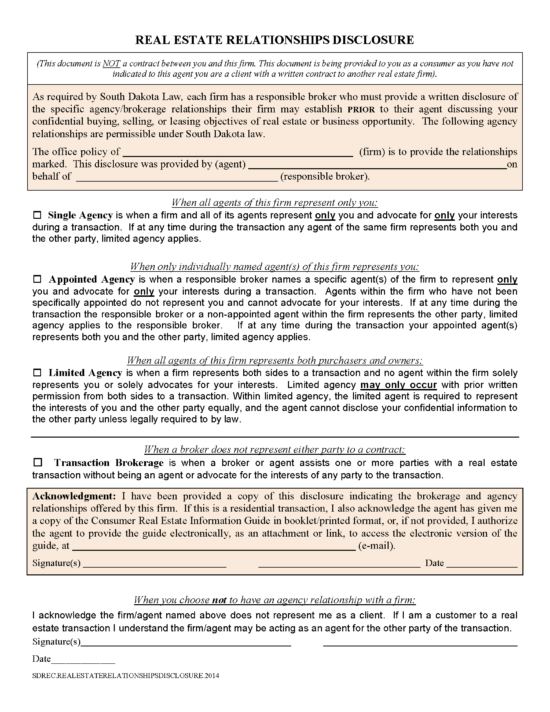 Real Estate Relationships Disclosure (§ 36-21A-147) – Before an agency agreement is made, the client must be given a disclosure that informs them of the types of agency and brokerage relationships that may be established.
Download: PDF