---
Updated on November 3rd, 2021

A Washington real estate listing agreement is a contract that relays the terms whereby a broker is hired to provide listing services to a seller of residential property. The completed document will provide all pertinent information of the arrangement including the property address, seller information, asking price, listing period, and the broker's commission rate. Most listing agreements are exclusive, which means that only one (1) broker will be authorized to represent the seller during the term of their contract. If the contract is for an "open listing," the seller may be represented by multiple agencies with the commission going to the agent that successfully sells the property.
Laws – § 18.86.010(1)
Dual Agency (§ 18.86.060) – Dual agency is legal in Washington only if the agent obtains written consent from the buyer and seller.
Purchase Agreement – A real estate contract between a buyer and seller for the purchase and sale of a residential property.
Realtor Version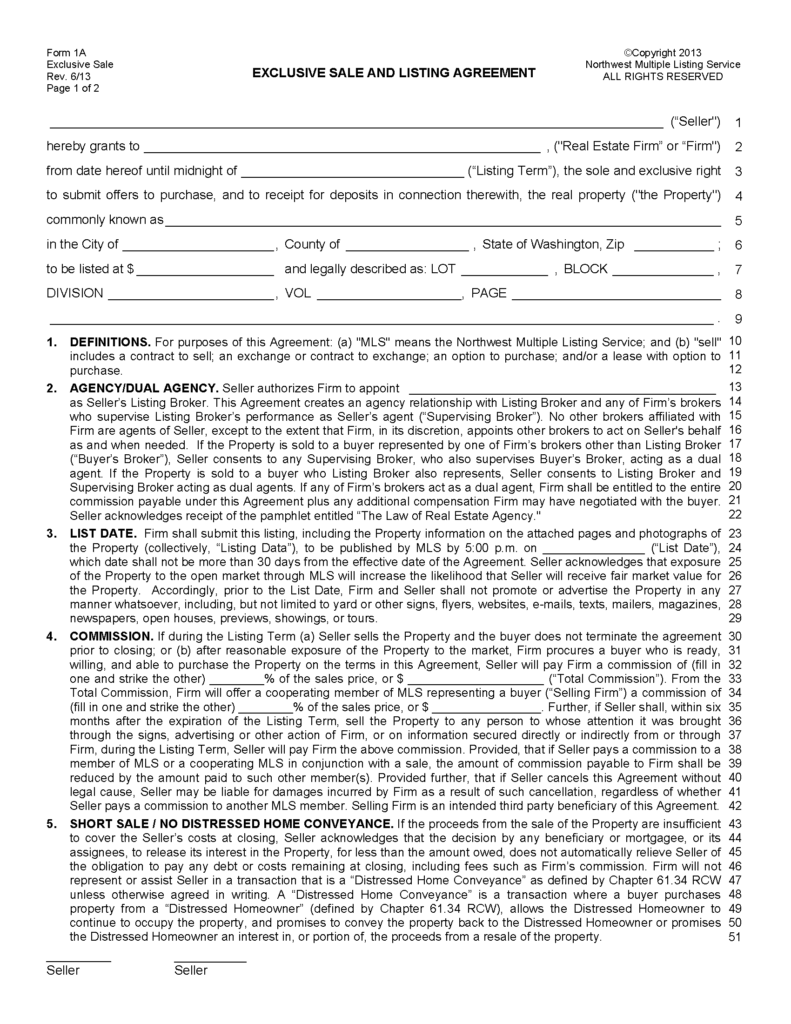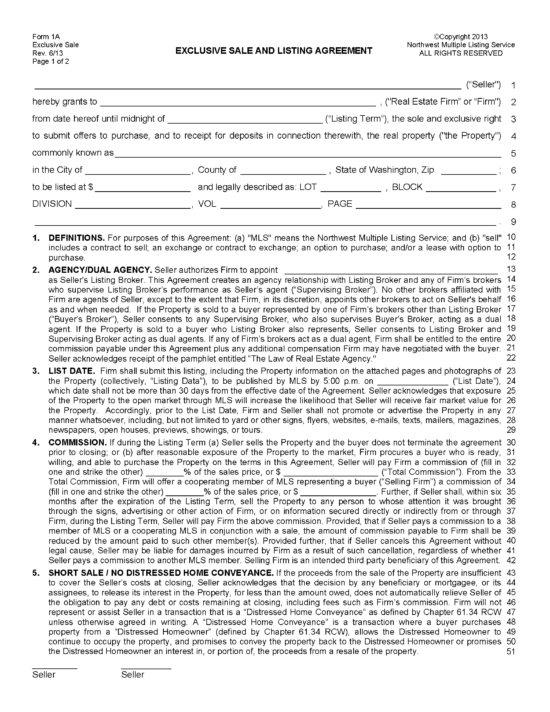 Washington Exclusive Sale and Listing Agreement (Form 1A) – Northwest Multiple Listing Services has drafted this form that Washington realtors can use to represent sellers of residential property. If the seller wishes to have a non-exclusive agreement, this contract cannot be used.
Download: PDF
---
Disclosures / Waivers (2)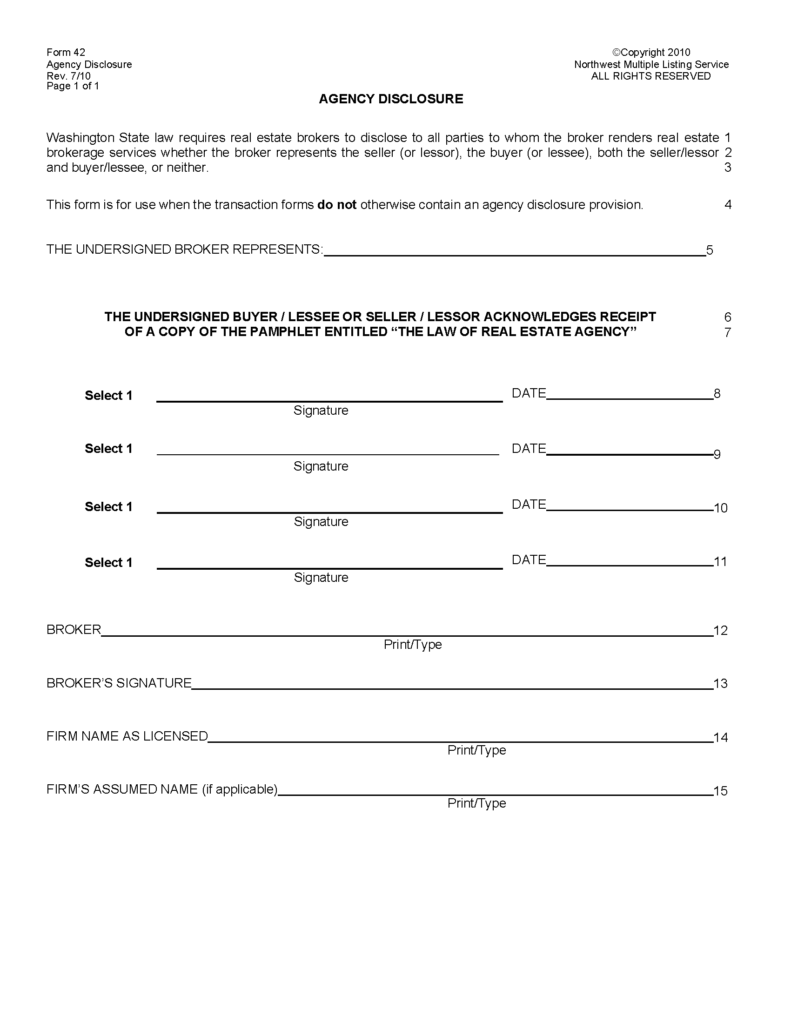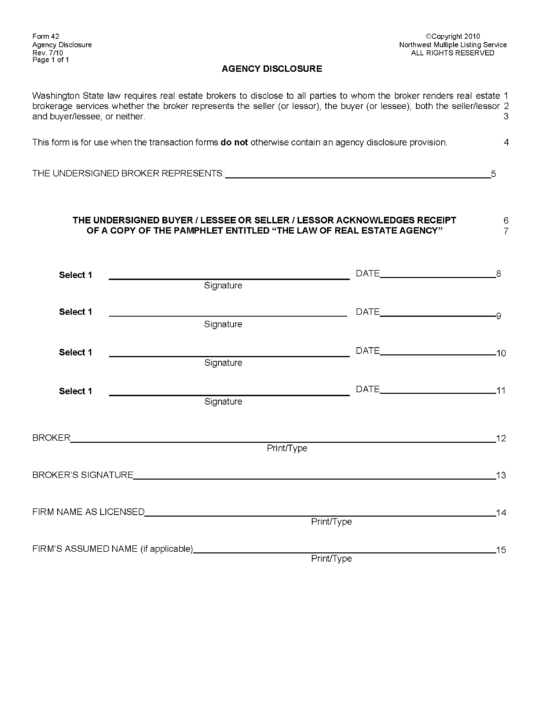 Form 42 – Agency Disclosure (§ 18.86.030(g)) – Before entering into any agreement, brokers are legally required to disclose if they represent the buyer, seller, or both parties, and provide the client with a copy of the Law of Real Estate Agency Pamphlet (Form P1). If an agency disclosure isn't included in the service agreement, the client must sign Form 42 to consent to dual agency (if applicable) and acknowledge that they received the pamphlet.
Download: PDF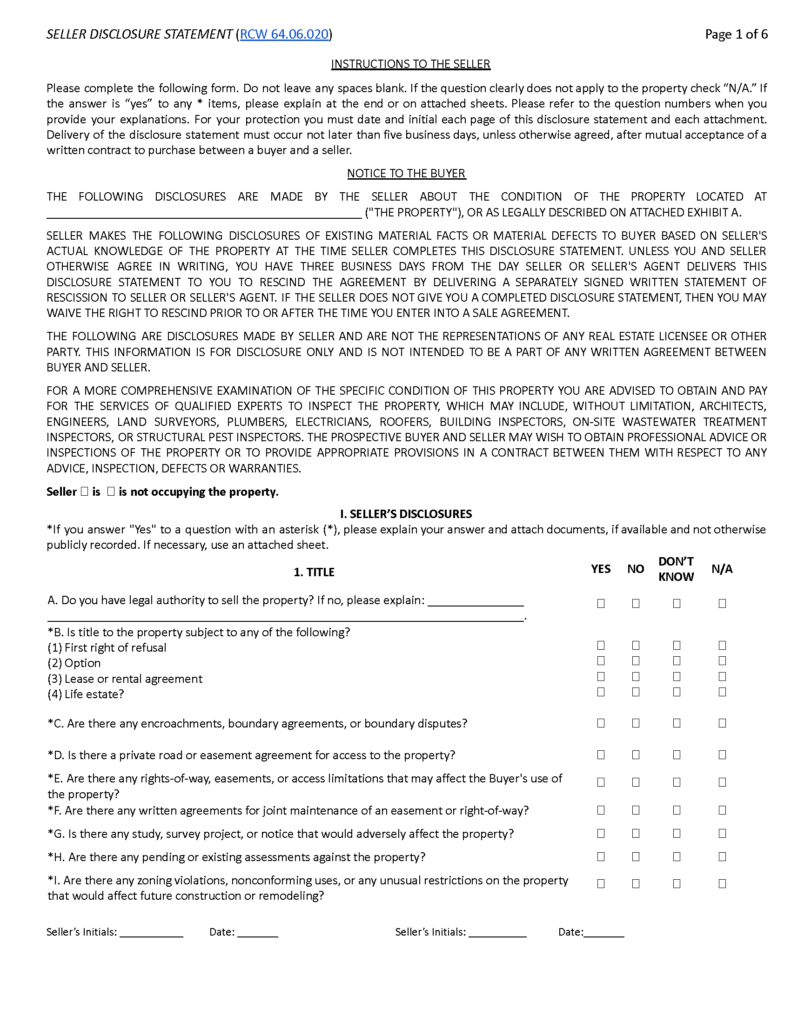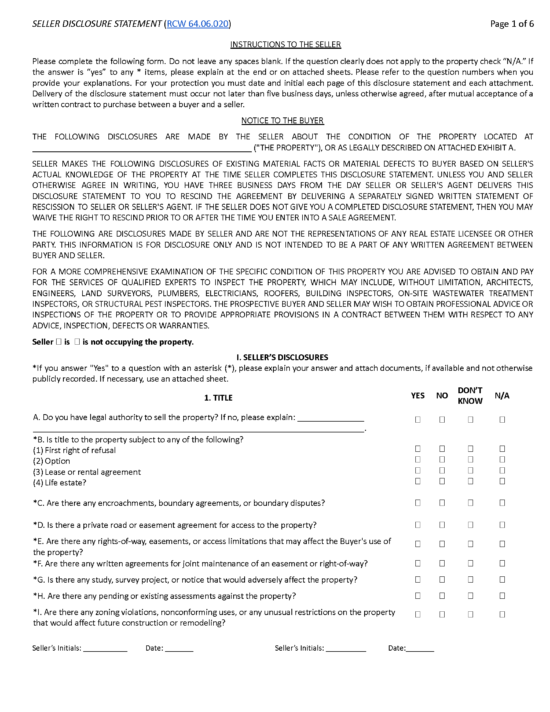 Property Disclosure Statement (§ 64.06.020 and § 64.06.030) – Discloses the condition of the property, its electric, water, and sewage systems, and other factors that may influence a buyer's decision to purchase. Sellers of residential property must provide buyers with a completed property disclosure statement within five (5) business days from the date that a purchase agreement is signed.
Download: PDF