---
Updated on November 7th, 2022

The Arizona advance directive is a combination of a medical power of attorney and a living will that provides a person (the "principal") with end-of-life health care options. The medical power of attorney authorizes an agent to make health care decisions on the principal's behalf if they cannot do so themselves. A living will allows the principal to record instructions for the administration of medical treatments, life-sustaining procedures, and medication.

Agent's Duties – § 36-3283

Laws – Title 36, Chapter 32 (Living Wills and Health Care Directives)

Signing Requirements  (§ 36-3282(A)(5)) – One (1) Witness or Notary Public
---
Registering
Laws – § 36-3292
In Arizona, it is a free service to file your advance directive with the state.
Step 1 – Complete Your Advance Directive
Complete your advance directive and sign with either a notary public or witness.
Step 2 – Complete the Registration Agreement
The state of Arizona requires the Registration Agreement to be completed along with the Advance Directive.
Step 3 – Send to the Arizona Secretary of State
Send the completed Registration Agreement and advance directive to the following address:
Arizona Secretary of State Advance Directive Dept.
1700 W. Washington St., 7th Floor Phoenix, AZ 85007
---
Related Forms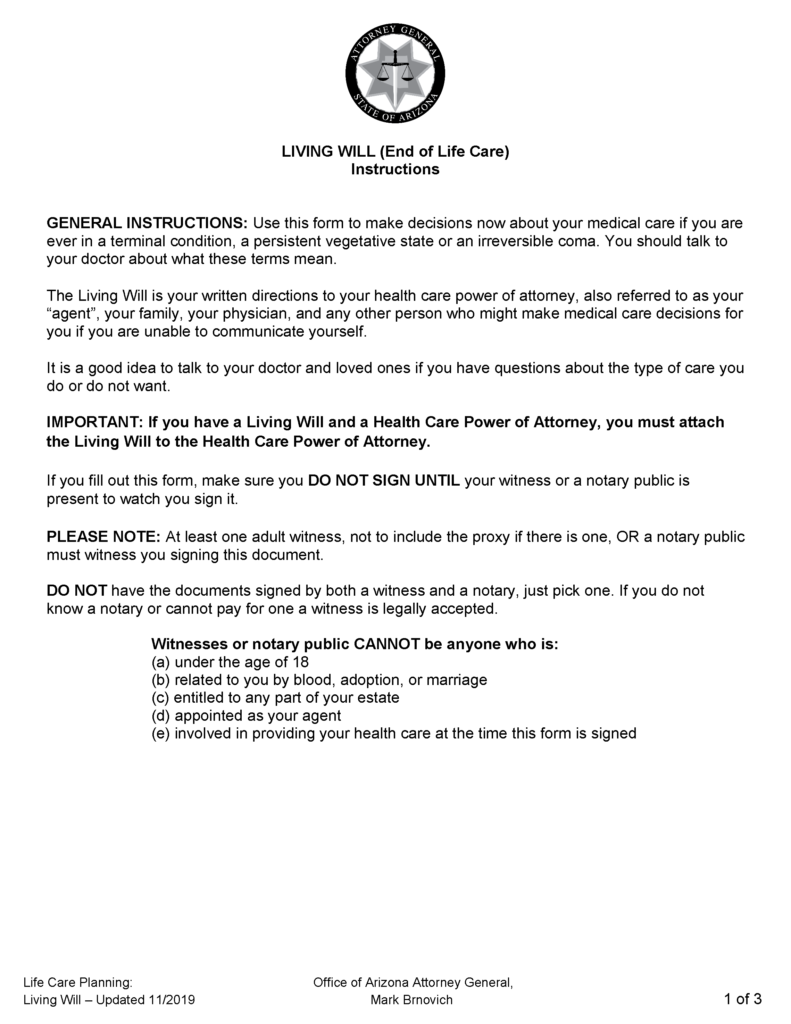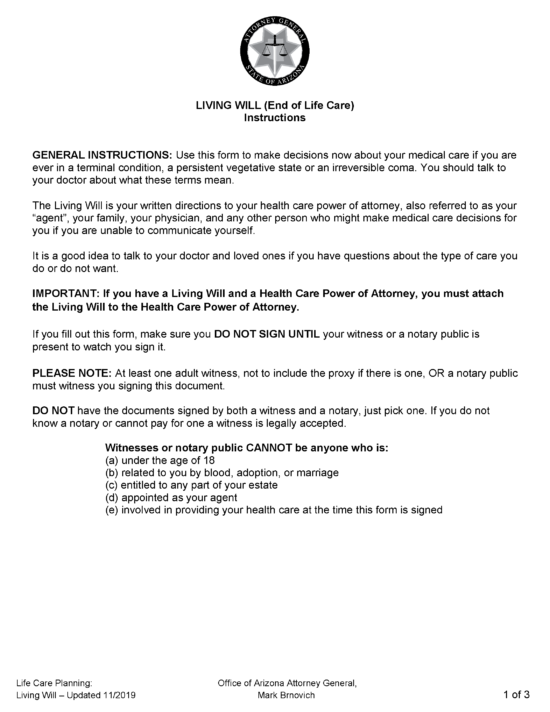 Living Will – Use to set only end-of-life treatment options. This does not require the use of an agent.
Download: PDF
---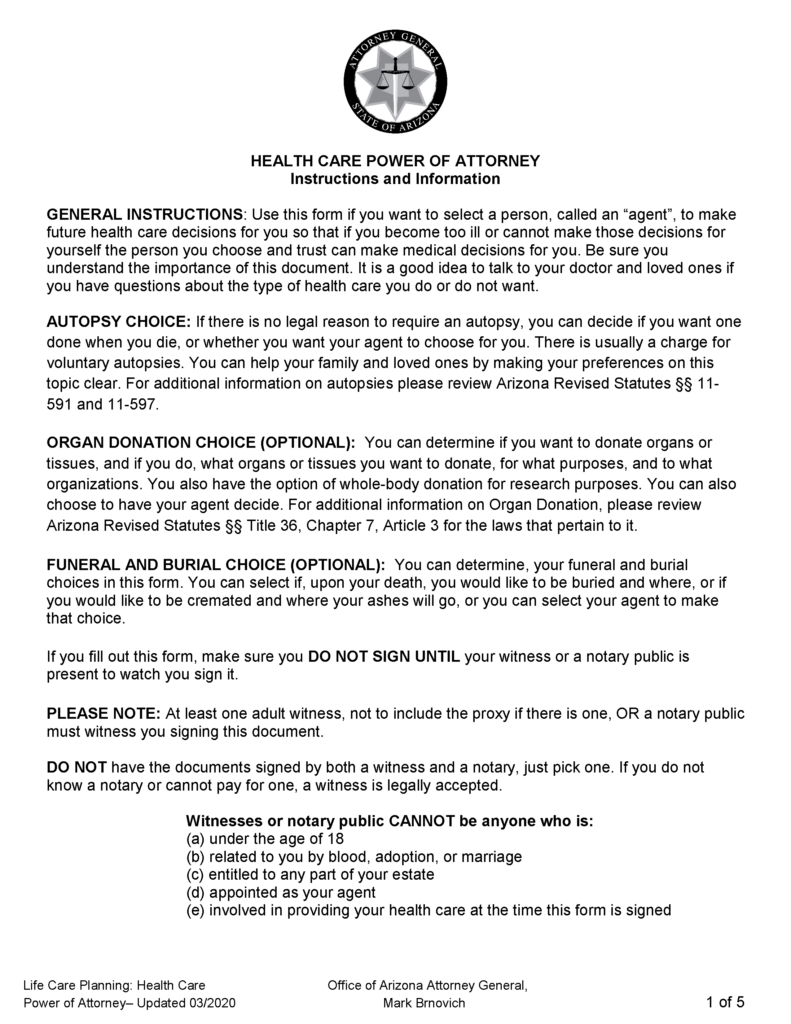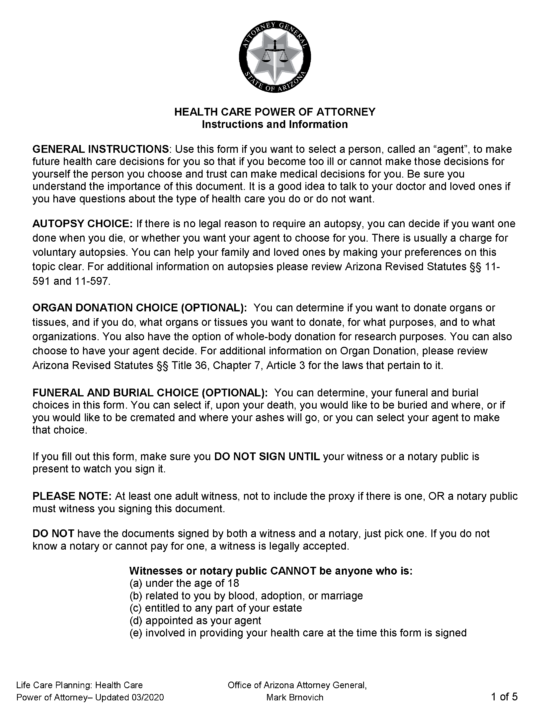 Medical Power of Attorney – Use to only delegate medical decisions to another person (the "agent"). Does not outline end-of-life decisions.
Download: PDF