The Connecticut motor vehicle power of attorney (Form A-83) is used by an individual (the "principal") to designate a third party (the "attorney-in-fact" or "agent") as a legal representative for completing vehicle-related transactions and documentation. The attorney-in-fact is authorized to sign on the principal's behalf to apply for registration or titles, as well as any other form, application, or document required by the Commission of Motor Vehicles.
The power of attorney does not allow the agent to do anything related to your operator's license/ID card, or to carry out any transactions not related to filing or registration. The Connecticut motor vehicle power of attorney is applicable to any motor vehicle.
Signing Requirements – Principal, Two (2) Witnesses, and Notary Public
---
Related Forms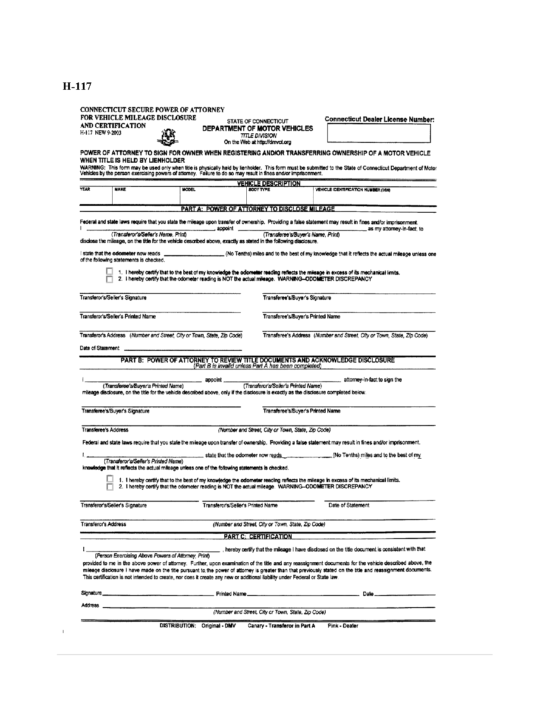 Connecticut Secure Motor Vehicle Power of Attorney (Form H-117) – For use ONLY when the vehicle's title held by the lienholder was lost.
Download: PDF