The Florida advance directive form allows a person to prepare for their possible physical or mental incapacity by appointing a health care surrogate and making a living will. The surrogate is a trusted individual who is given the authority to make decisions regarding the principal's health care if they are incapacitated. A living will portion of the document provides the principal's instructions for when they wish to have life-sustaining treatments withheld. The completed form should be given to the principal's acting physician or care facility to have it entered into their medical record.
Agent's Duties – § 765.205
Laws –  Chapter 765 (Health Care Advance Directives)
Signing Requirements (§ 765.302(1) and § 765.202(1)) – Two (2) Witnesses
Statutory Form – § 765.303, § 765.203, § 765.2038
---
State Definition
Statute – § 765.101(1)
"Advance directive" means a witnessed written document or oral statement in which instructions are given by a principal or in which the principal's desires are expressed concerning any aspect of the principal's health care or health information, and includes, but is not limited to, the designation of a health care surrogate, a living will, or an anatomical gift…
---
Related Forms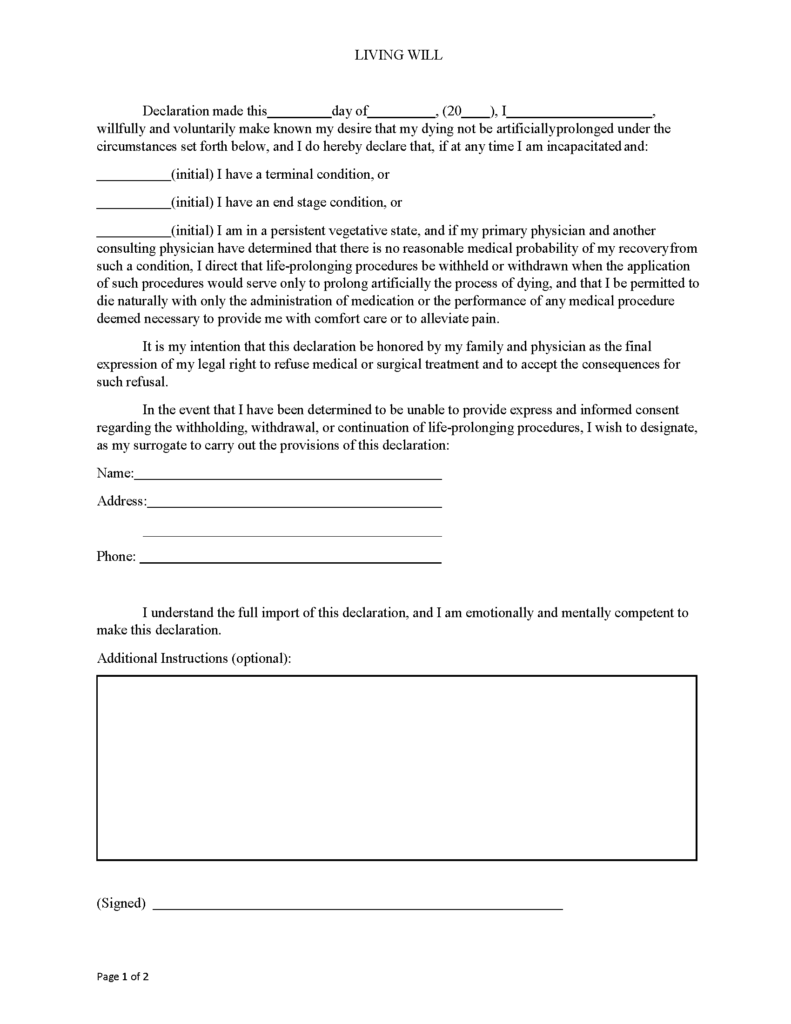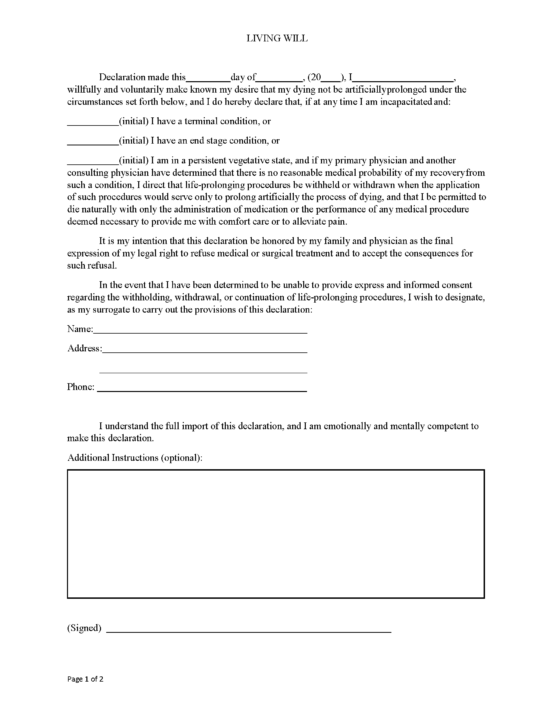 Living Will – A form in which the principal provides instructions regarding medical treatments and procedures.
Download: PDF
---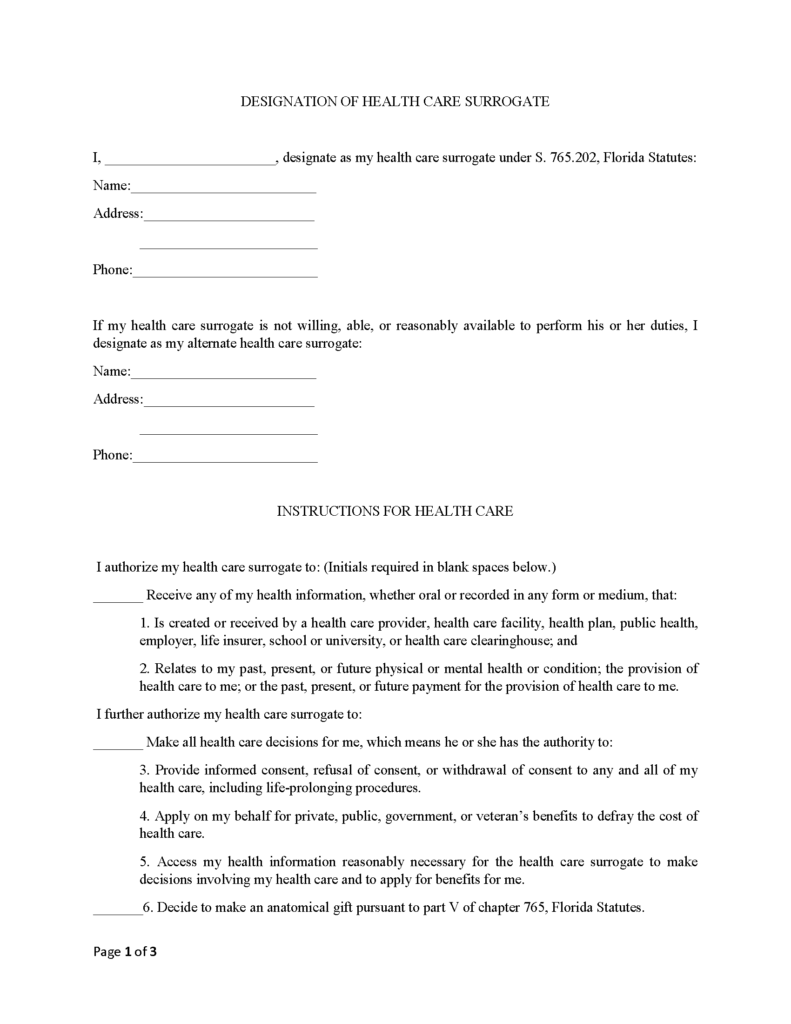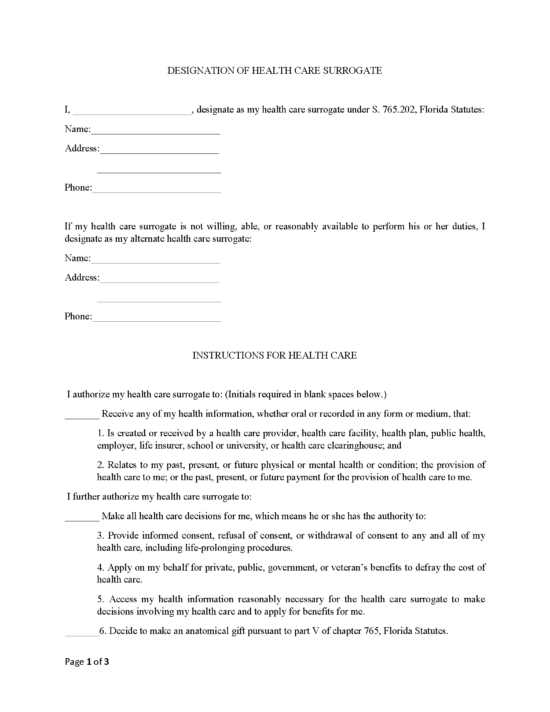 Medical Power of Attorney – Used to appoint a health care surrogate to make medical decisions on the principal's behalf when they are incapacitated.
Download: PDF