The Florida motor vehicle power of attorney (Form HSMV 82053) appoints an individual to function as a vehicle owner's representative for various vehicle-related duties. The form can also be used to have the attorney-in-fact carry out tasks for a vessel or mobile home, although it is limited to a single vehicle of any kind per form.
Once the document is executed, actions such as applying for certificates of title, vehicle registration, or transferring a title can all be carried out and signed by the attorney-in-fact with the same authority as the owner themselves. Form 82953 cannot be used to disclose an odometer reading when the individual or entity in question is acting as both the buyer and seller of the vehicle; for this, the secure power of attorney (HSMV 82995) must be completed.
Signing Requirements – Vehicle Owner(s)
---
Related Forms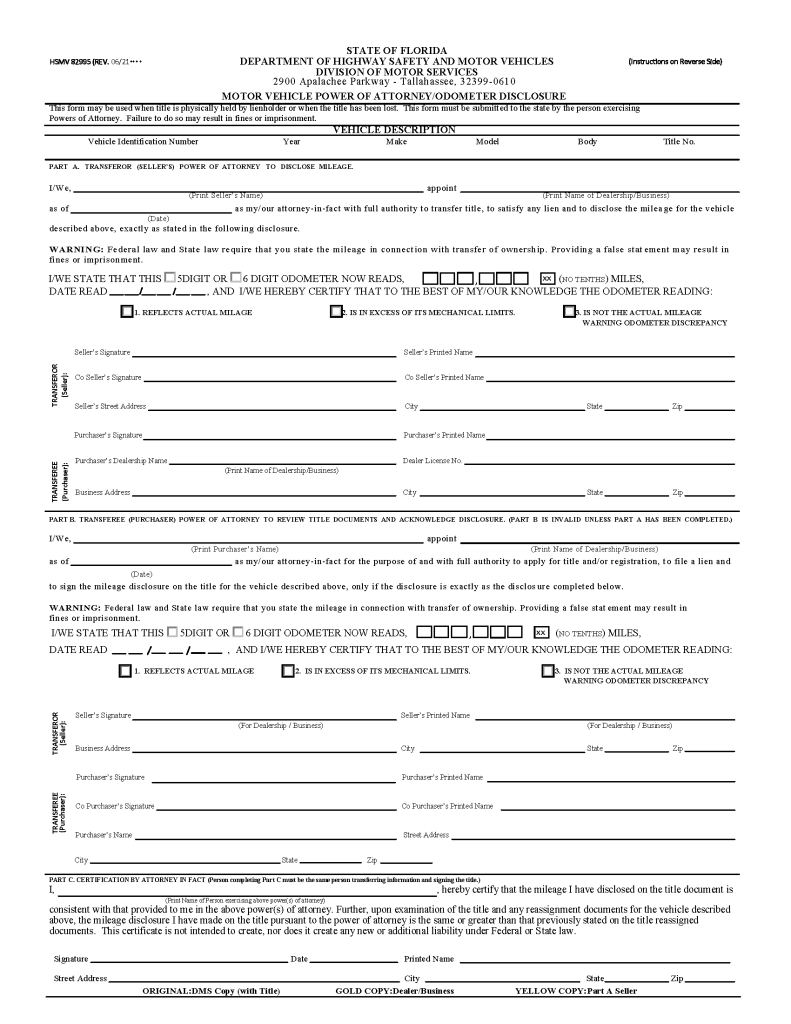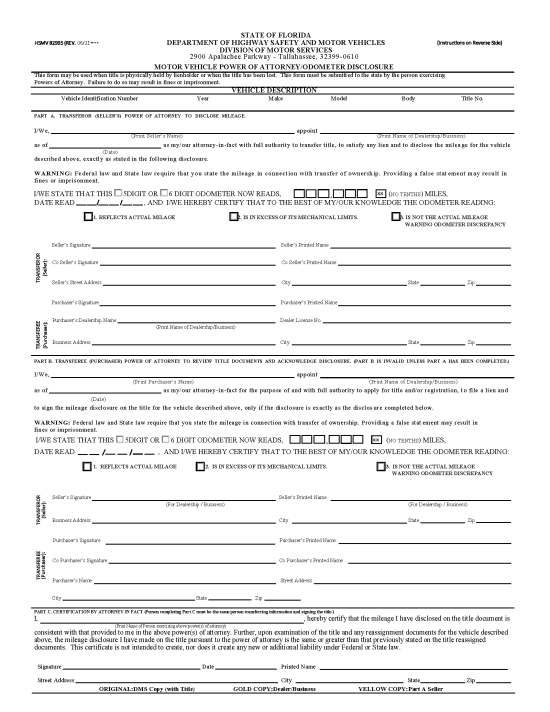 Florida Secure Motor Vehicle Power of Attorney (Form HSMV 82995) – When the title is lost or is held by the lienholder and they are not available for endorsing a transfer or odometer disclosure, this secure POA form can be used.
Download: PDF