The Georgia motor vehicle power of attorney (Form T-8) is a form used by a vehicle owner to appoint an attorney-in-fact as a representative for duties concerning the vehicle. The attorney-in-fact is granted the power to transfer and apply for certificates of title or otherwise carry out any other action regarding the stated vehicle that the owner could do if they were present. A copy of the attorney-in-fact's driver's license or a state-issued identification must be included in the application, and a copy of the owner's driver's license is required if applying for an expedited title. The power of attorney is effective for twelve (12) months upon execution or until it is revoked via written revocation.
Signing Requirements – Notary Public
---
Related Forms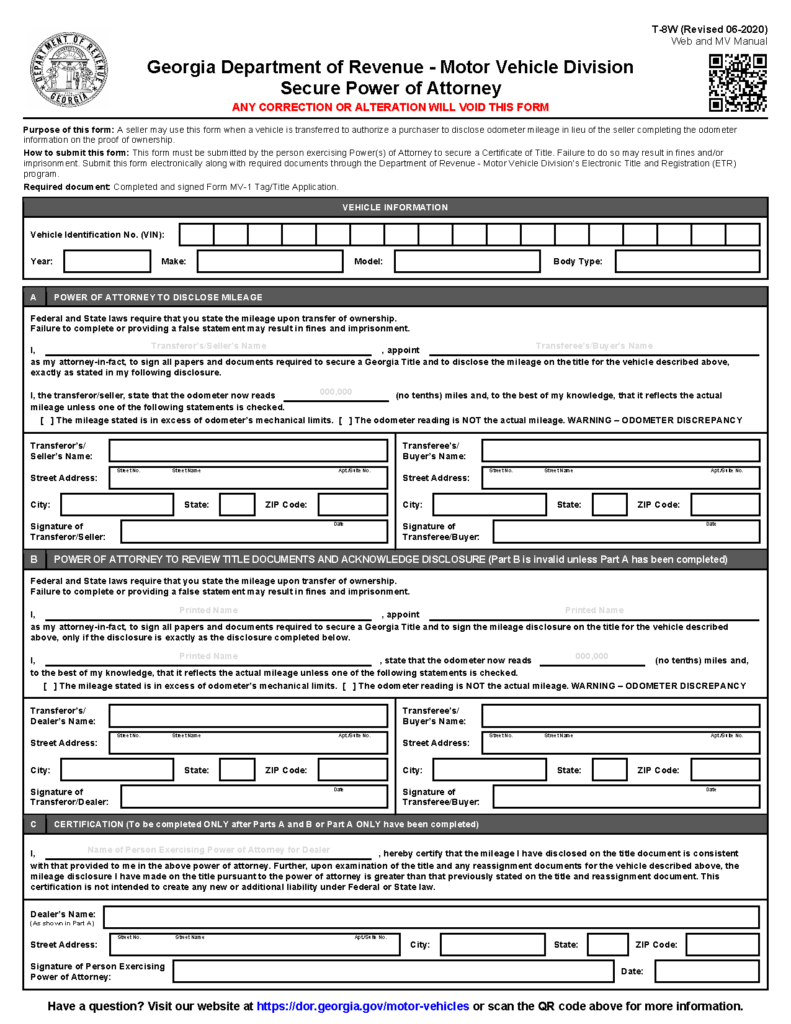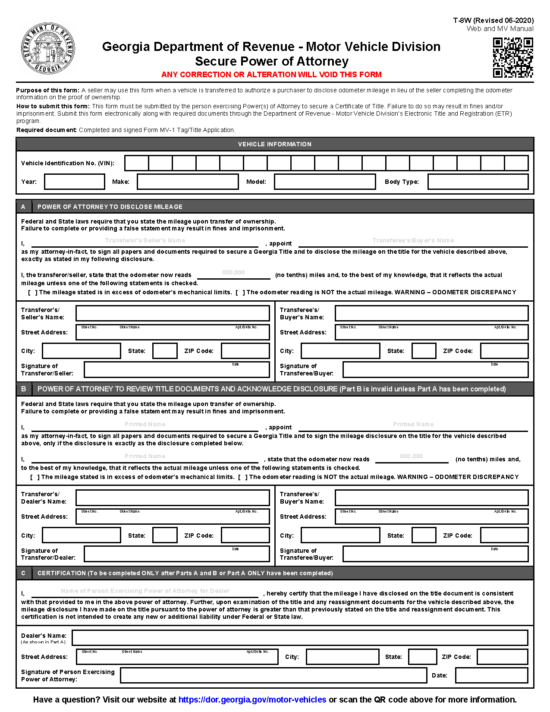 Georgia Secure Motor Vehicle Power of Attorney (Form T-8W) – A Form T-8W is used to authorize the purchaser to disclose the vehicle's odometer reading in lieu of the seller disclosing this information on the proof of ownership (certificate of title).
Download: PDF