An Iowa advance directive form is a document in which an Iowa resident can appoint a health care agent and relays their instructions for end-of-life health care. The agent becomes active only if the principal is incapacitated, and they'll be required to follow the principal's instructions regarding life-sustaining procedures. In such an event, the agent is given powers of attorney to make medical decisions on the principal's behalf and access their medical history. Once the form is completed, it should be given to the principal's health care provider to be entered into their medical record.
Agent's Duties – § 144B.6(2)
Signing Requirements (§§ 144A.3(2), 144B.3(1)(b), (2), and (3)) – Two (2) Adult Witnesses or Notary Public; neither witness can be the health care agent or attending health care provider/employee and one (1) of them must not be a relative of the declarant.
Statutory Forms – §§ 144A.3(5) and 144B.5(1)
---
Related Forms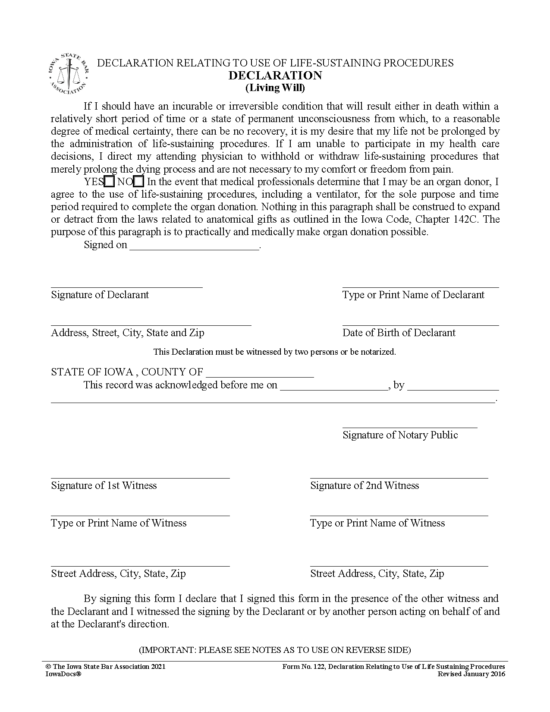 Living Will – Relays the principal's instructions for their end-of-life care and life-prolonging procedures.
Download: PDF
---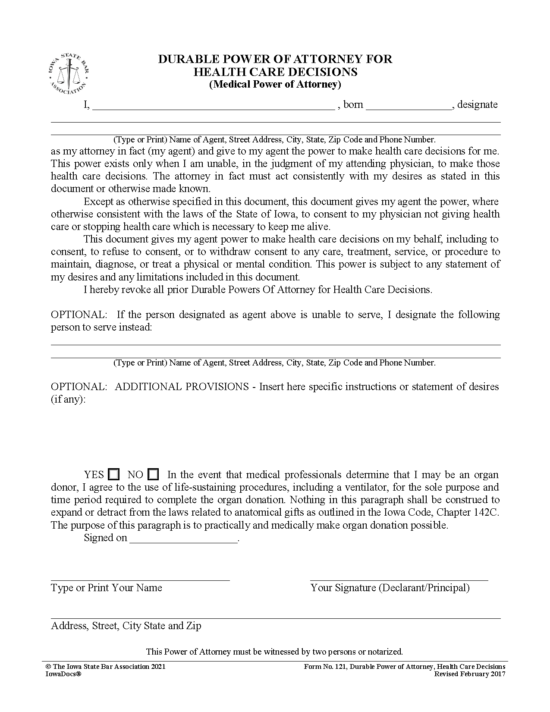 Medical Power of Attorney – Assigns a health care agent who is given the authority to make medical decisions on the principal's behalf if they are incapacitated.
Download: PDF