The Illinois advance directive is a document that combines the living will and medical power of attorney forms. The living will is a declaration by which the principal states under which circumstances they would prefer that life-sustaining treatments be withheld. The power of attorney appoints a health care agent who can make medical decisions on behalf of the principal if they are incapacitated. Preparing these documents allows the principal to ensure that their wishes and beliefs regarding health care will be respected in the event of their incapacity.
Agent's Duties – 755 ILCS 45/4-7
Laws – 755 ILCS 35/3 and 755 ILCS 45/4-10
Signing Requirements
Statutory Forms – 755 ILCS 35/3(e) and 755 ILCS 45/4-10(b)
---
Related Forms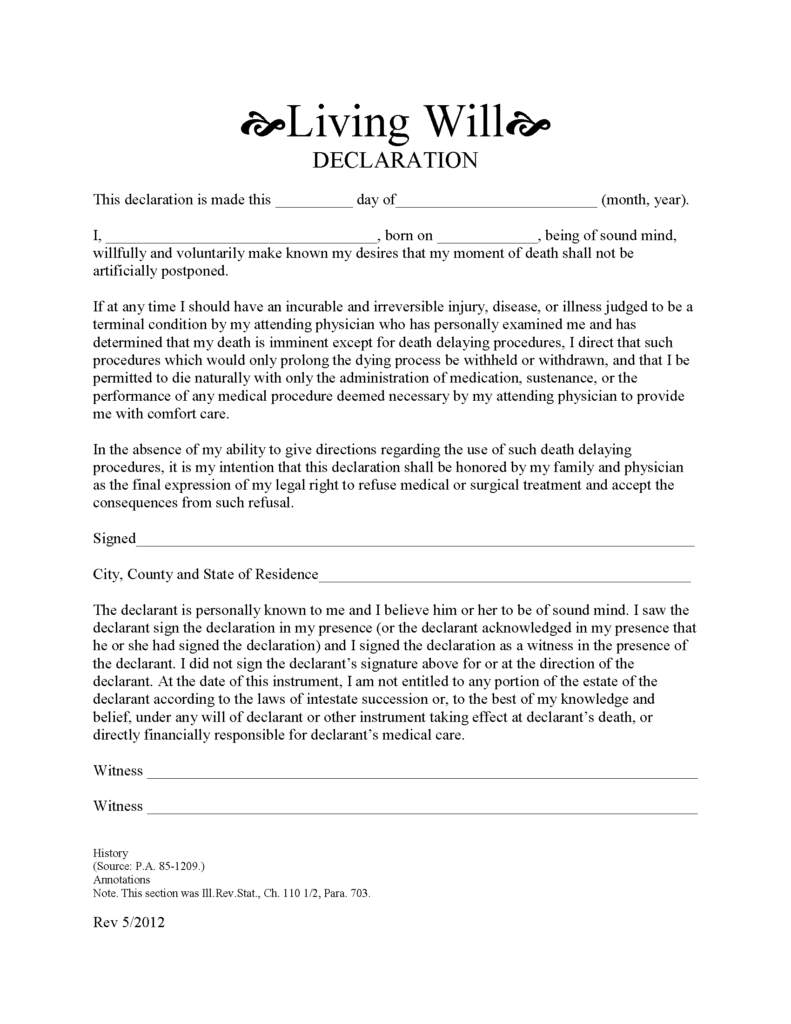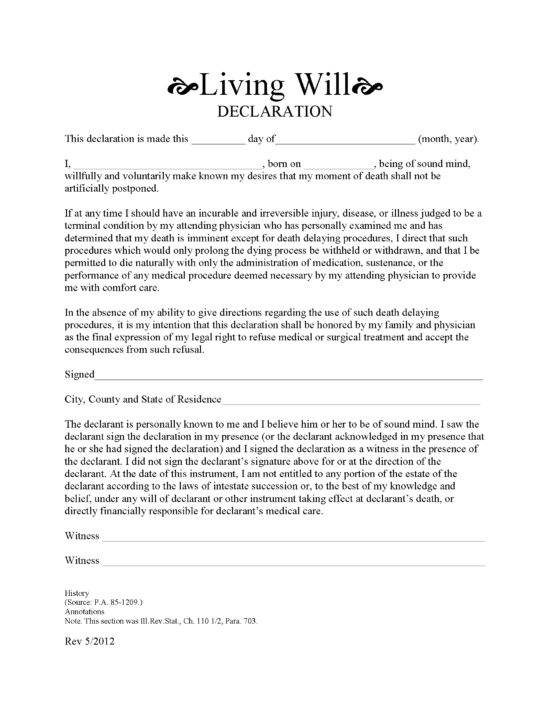 Living Will – Gives the principal's instructions for when certain medical treatments should be withheld.
Download: PDF
---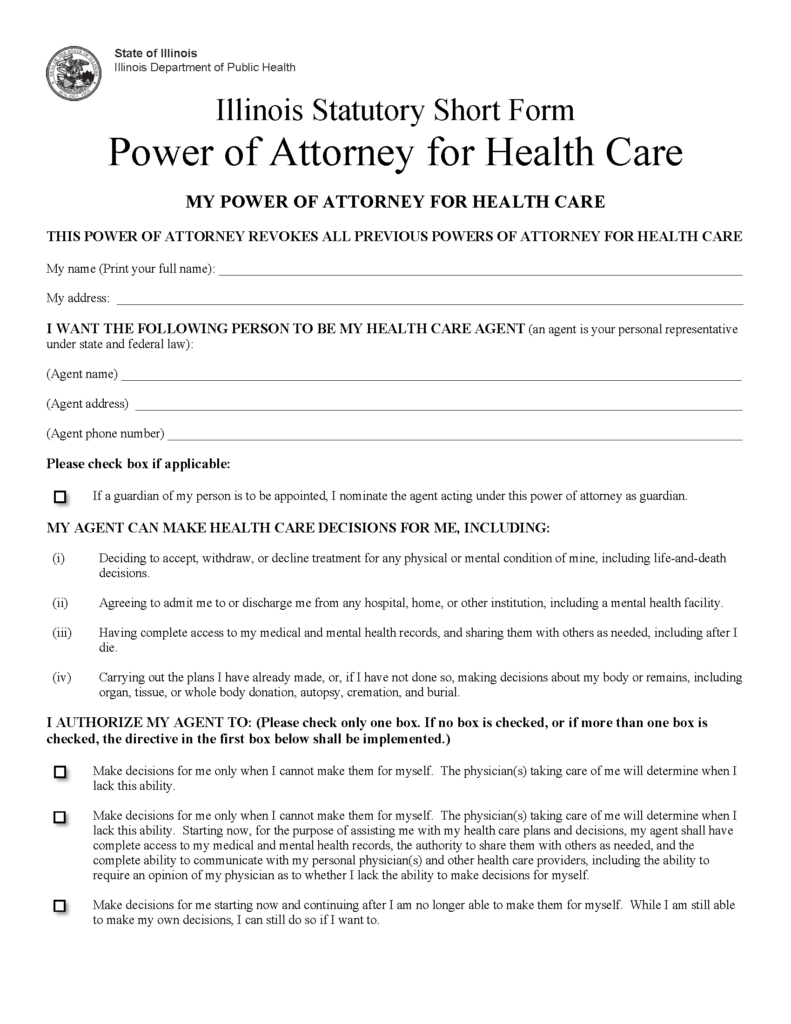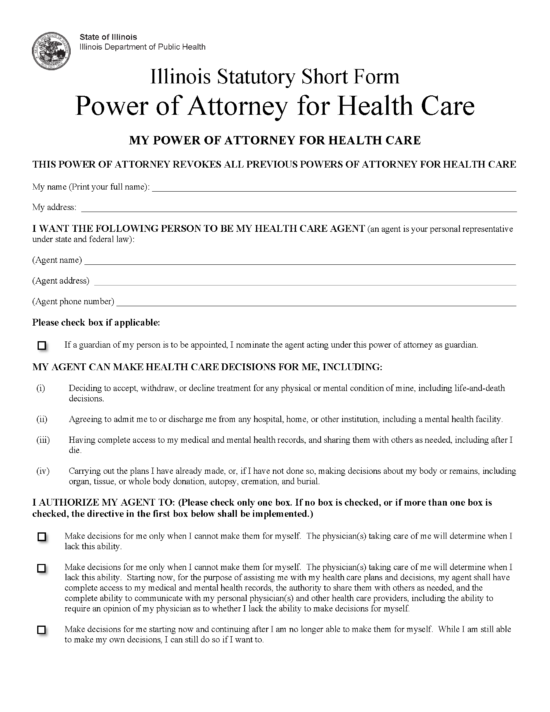 Medical Power of Attorney – Assigns a health care agent who becomes active if the principal is incapacitated.
Download: PDF