An Indiana advance directive form serves the dual purpose of communicating the principal's end-of-life health care preferences and appointing a health care representative to make medical decisions on their behalf. By completing this form and giving it to their health care provider, the principal will be able to ensure that their wishes will be respected in the event of their incapacitation. If the principal is physically or mentally incapacitated, the representative is given the authority to decide when life-sustaining treatments are applied or withheld. State law requires the representative to act in the interest of the principal and in accordance with the principal's wishes expressed in their living will.
Agent's Duties – IC 16-36-1-7(g)
Laws – IC 16-36-4-10 and IC 16-36-1-7
Signing Requirements
Statutory Form – IC 16-36-4-10
---
Related Forms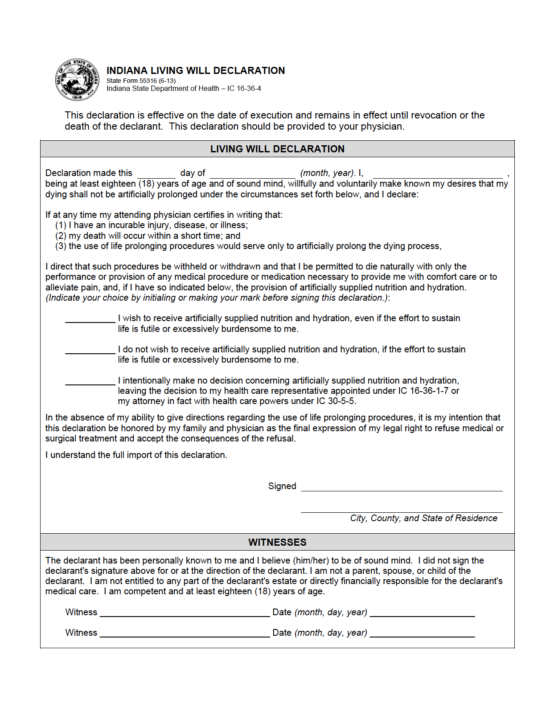 Living Will
– This document will contain instructions for health care treatments that the principal does or does not want to receive at the end of their life.
Download: PDF
---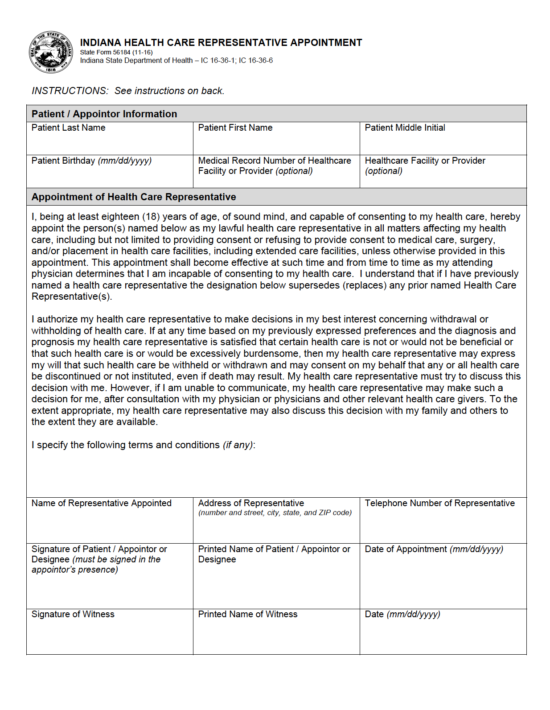 Medical Power of Attorney – Appoints a trusted agent to handle all medical decisions and related tasks for the principal when they are unable to do so themselves.
Download: PDF