A Louisiana advance directive is used to define the medical treatment one wishes to receive at the end of their life or when otherwise unable to make their own decisions. This two (2) part document enables the individual to select a health care agent (a representative responsible for overseeing one's medical treatments while incapacitated) and to provide instructions as to the life-sustaining treatments they wish to accept or reject.
It is essential that this document be made while the individual is of sound mind and can accurately communicate their wishes. While not explicitly required by law, individuals should sign the power of attorney portion of this document in the presence of a notary public.
Agent's Duties – RS 28:227
Signing Requirements (RS 28:224) – Two (2) witnesses
Statutory Form – R.S. 40:1151.2
---
State Definition
Statute – RS 28:221(1)
 (1) "Advance directive for behavioral health treatment" or "advance directive" means a written document voluntarily executed by a principal in accordance with the requirements of this Part and includes a declaration or the appointment of a representative or both.
Registering
Laws – R.S. 1151.2(D)(3)
Any resident with a completed Living Will may register the document with the Secretary of State by paying the twenty-dollar ($20) fee and mailing the completed form to the below address:
Louisiana Secretary of State
Elections Services
P.O. Box 94125
Baton Rouge, LA 70804-9125
---
Related Forms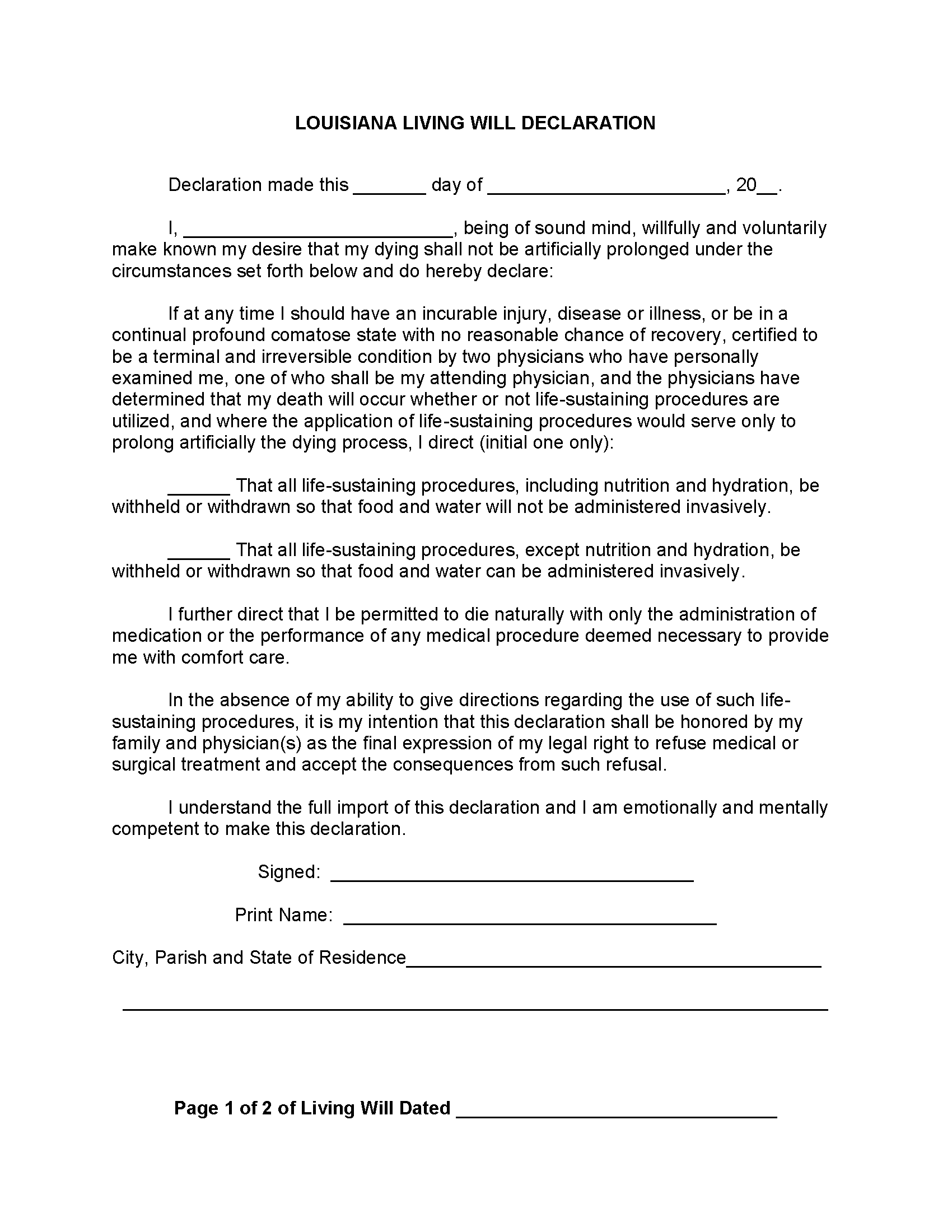 Living Will – Provides the ability to refuse or request life-sustaining treatments.
Download: PDF
---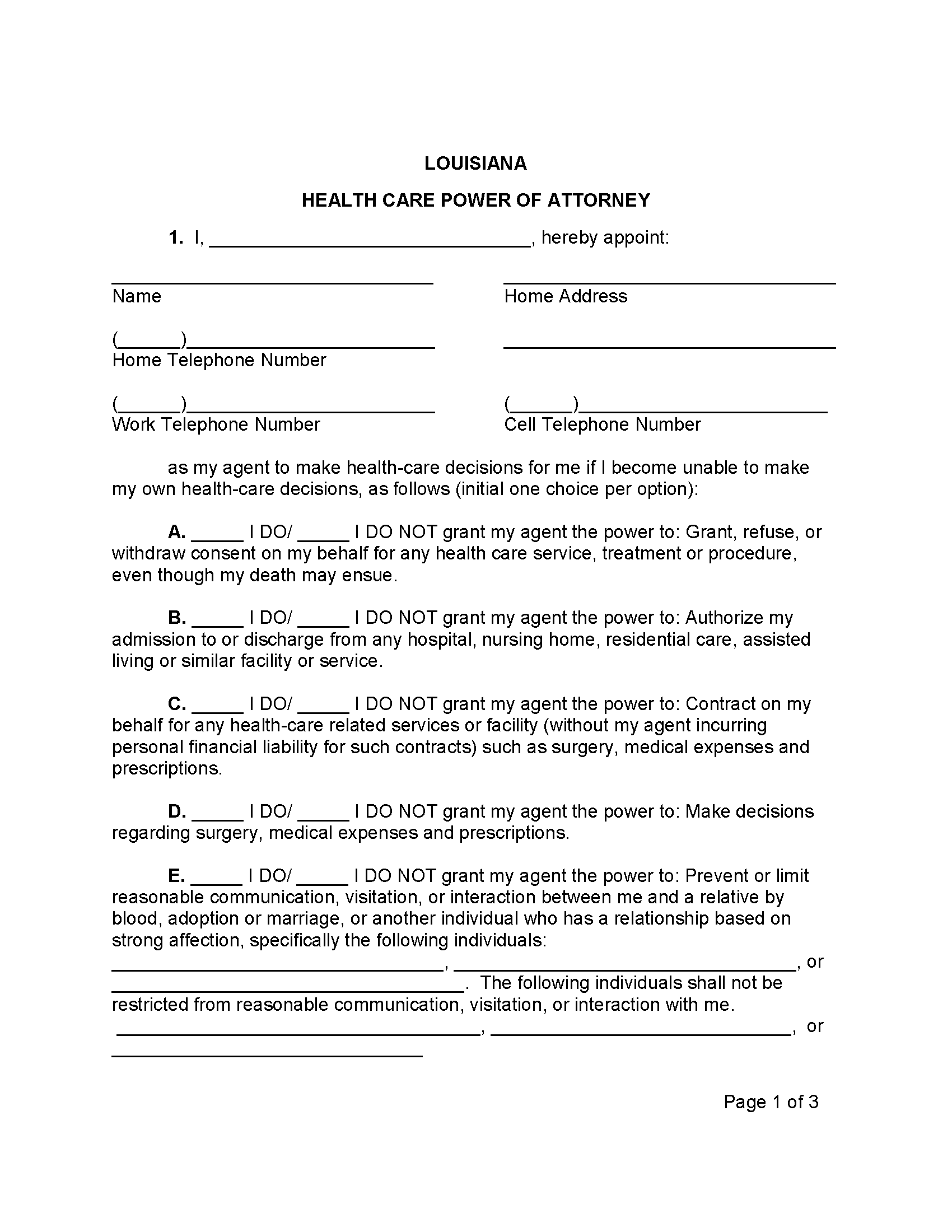 Medical Power of Attorney – Used to choose a health care agent to oversee one's health care once incapacitated.
Download: PDF