A Massachusetts advance directive is a two-part document that appoints a health care agent and relays the personal wishes of the document's creator (the principal) for their end-of-life health care treatment. Massachusetts is one of three states that does not legally recognize living wills, a document used to detail medical treatment choices in cases where the principal cannot express informed consent.
However, Massachusetts Medical Society has deemed living wills "still potentially useful," and the document linked below, in conjunction with the medical power of attorney (a.k.a., "health care proxy"), can ensure that one's wishes will be cared for in circumstances where they've lost decisional capacity.
Agent's Duties – Ch. 201D § 5
Laws – Chapter 201D (Health Care Proxies)
Signing Requirements (Ch. 201D § 2) – Two (2) Witnesses
---
Related Forms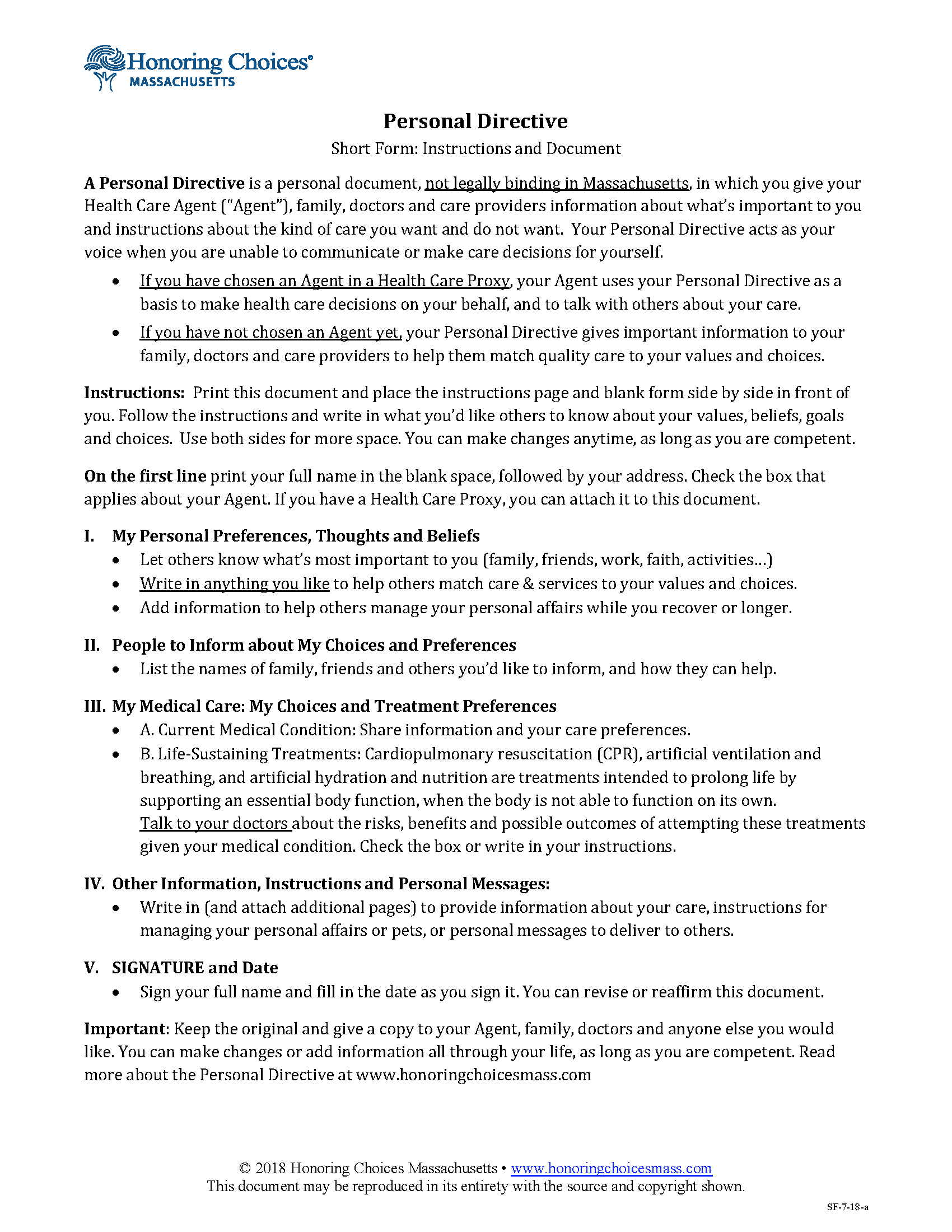 Living Will – A document used to relay the health care wishes for a patient in critical condition.
Download: PDF
---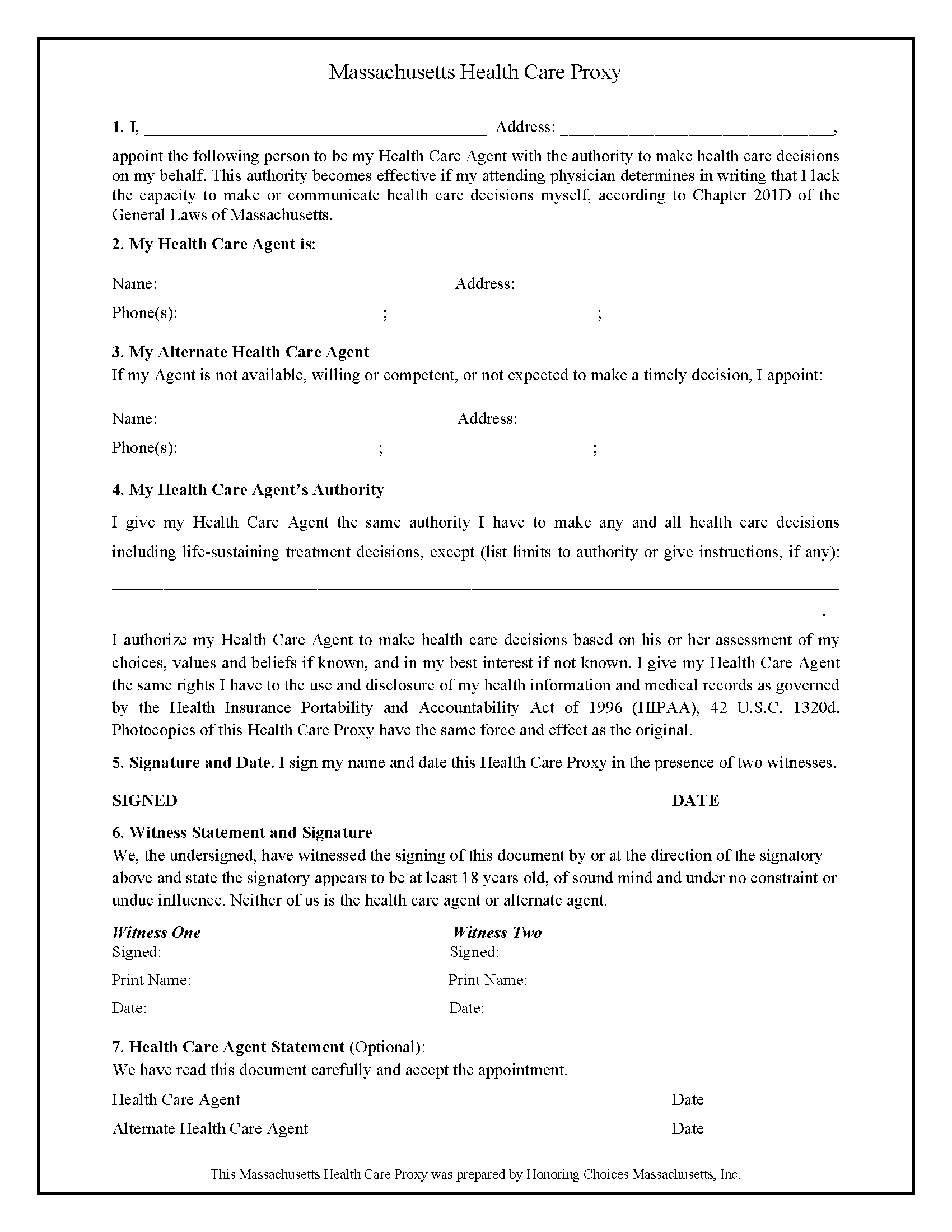 Medical Power of Attorney – A document through which the principal can elect their health care representative.
Download: PDF