The Minnesota tax power of attorney (Form REV184i) is a form that allows a taxpayer to appoint someone, such as an attorney or an accountant, to represent them before the Minnesota Department of Revenue. This form may be used by individual taxpayers as well as sole proprietors and has space for the individual to list up to six (6) appointees. The appointee(s) may be granted full authority to act on the taxpayer's behalf for all years, tax, and debut issues. Alternatively, the taxpayer may limit their appointee's duties to certain tasks and/or periods.
Signing requirements – Taxpayer
---
Related Forms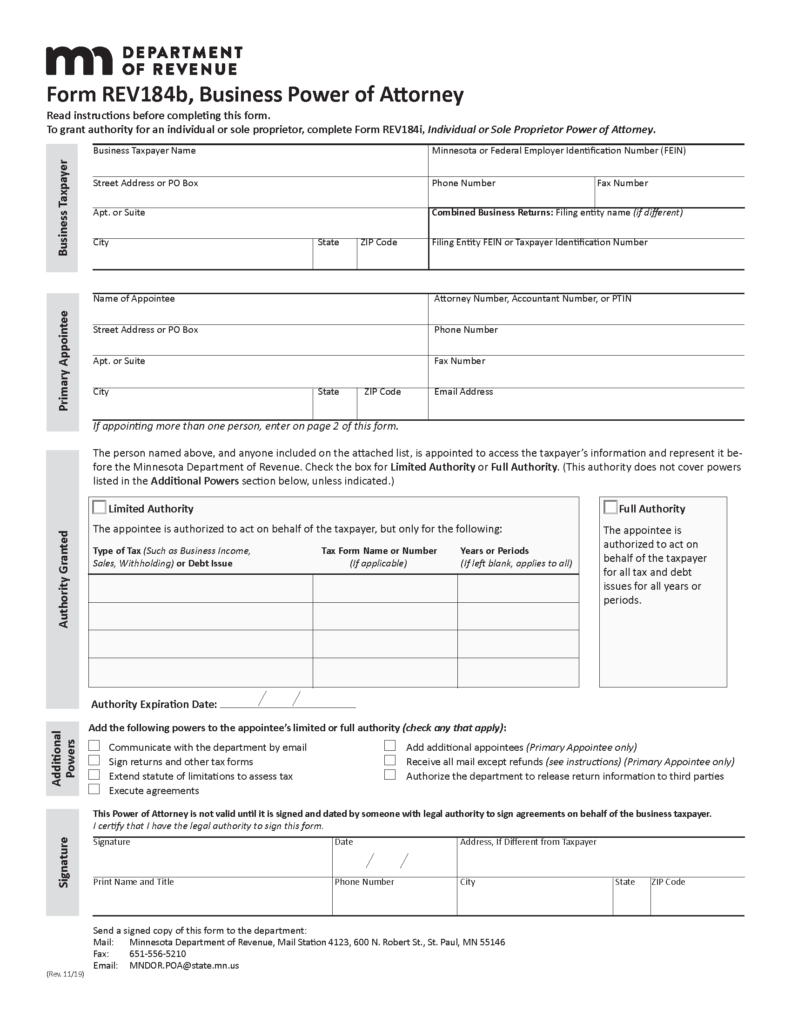 Minnesota Business Tax Power of Attorney (Form REV184b) – To be used instead of Form REV184i if the taxpayer is a business entity and not an individual or sole proprietor.
Download: PDF