A North Carolina advance directive provides instructions about the health care a principal wishes to receive when they become incapacitated or otherwise unable to communicate. The package consists of both a medical power of attorney and a living will. Drafting a medical power of attorney allows the principal to appoint an agent to make health care decisions on their behalf. Through the execution of a living will, the principal is able to specify the situations in which they wish to receive life-prolonging treatments.
Agent's Duties – § 32A-19
Laws – Chapter 32A, Article 3 (Health Care Powers of Attorney) & Chapter 90, Article 23 (Right to Natural Death; Brain Death)
Signing Requirements (§ 32A-16(3) & § 90-321(c)(3) & (4)) – Two (2) Witnesses and Notary Public
Statutory Form – § 90-321(d1) & § 32A-25.1
---
Registering
Laws – § 130A-466
An advance directive may be filed voluntarily with the Secretary of State by following the instructions below.
Step 1 – Complete the Advance Directive
Individuals wishing to register their advance directive must complete their documents (medical power of attorney + living will) and sign in the presence of two (2) witnesses. Each document must then be notarized.
Step 2 – Fill out the Registration Form
The filer must complete one (1) Registration Form for each directive being submitted to the Secretary of State. If filing both a medical power of attorney and a living will, a total of two (2) registration forms must be completed.
Step 3 – Submit Advance Directive
A $10.00 fee will need to be attached to each directive ($20.00 total if filing both the medical power of attorney + living will). The entire package must be sent by mail to the following address:
North Carolina Department of the Secretary of State, Advance Health Care Directive Registry, Post Office Box 29622, Raleigh, North Carolina 27626-0622
Step 4 – Await Notification from the Secretary of State
After the Secretary of State receives the advance directive, they will send the filer two (2) registry cards containing the individual's name, file number, and password.
---
Related Forms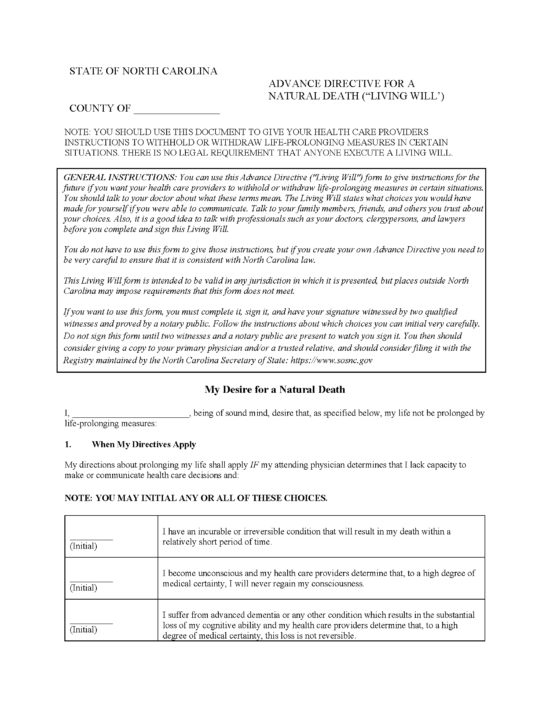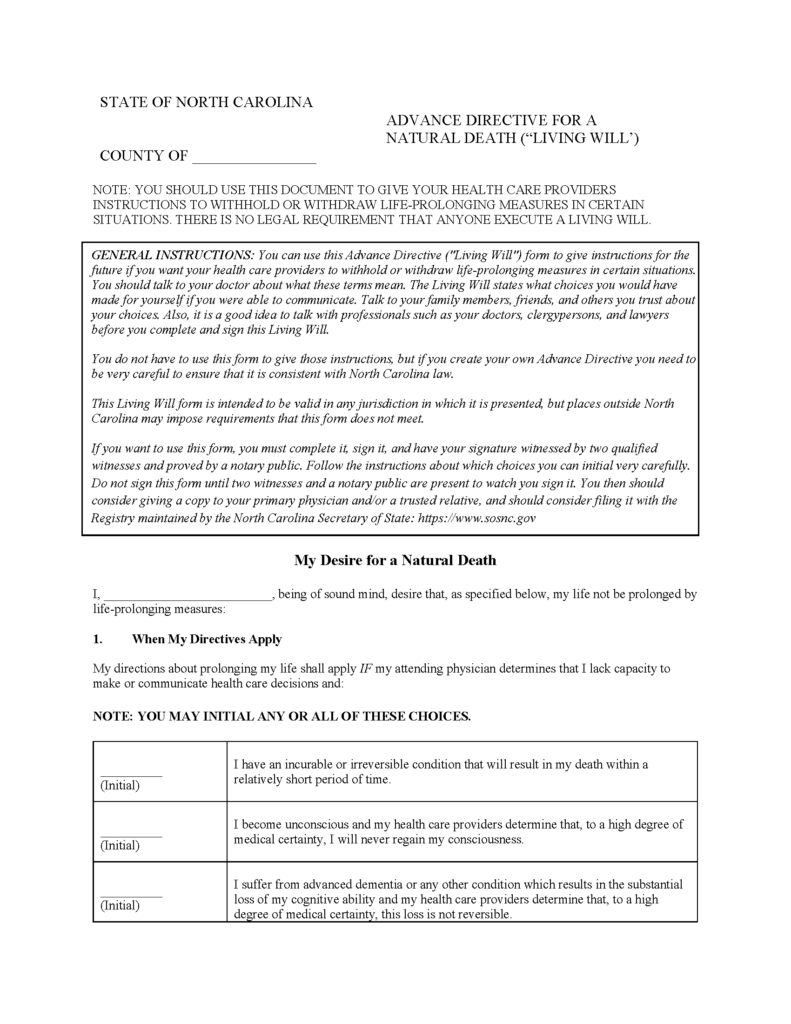 Living Will – Specifies the scenarios in which the principal wishes to accept or decline life-sustaining medical treatment.
Download: PDF
---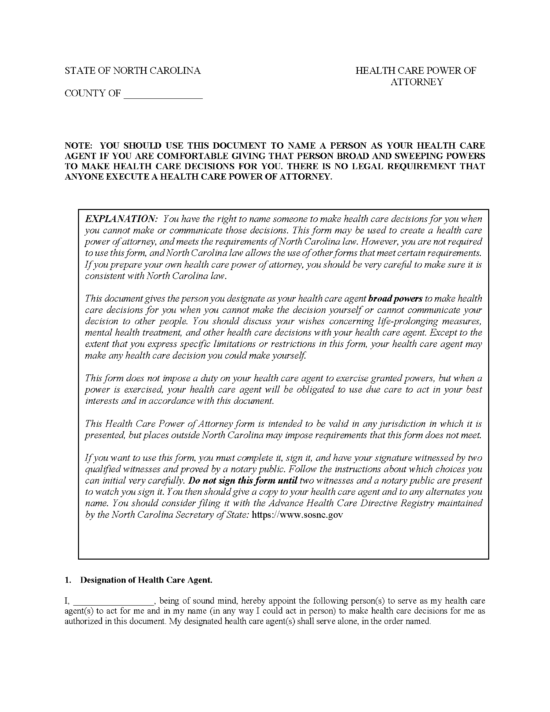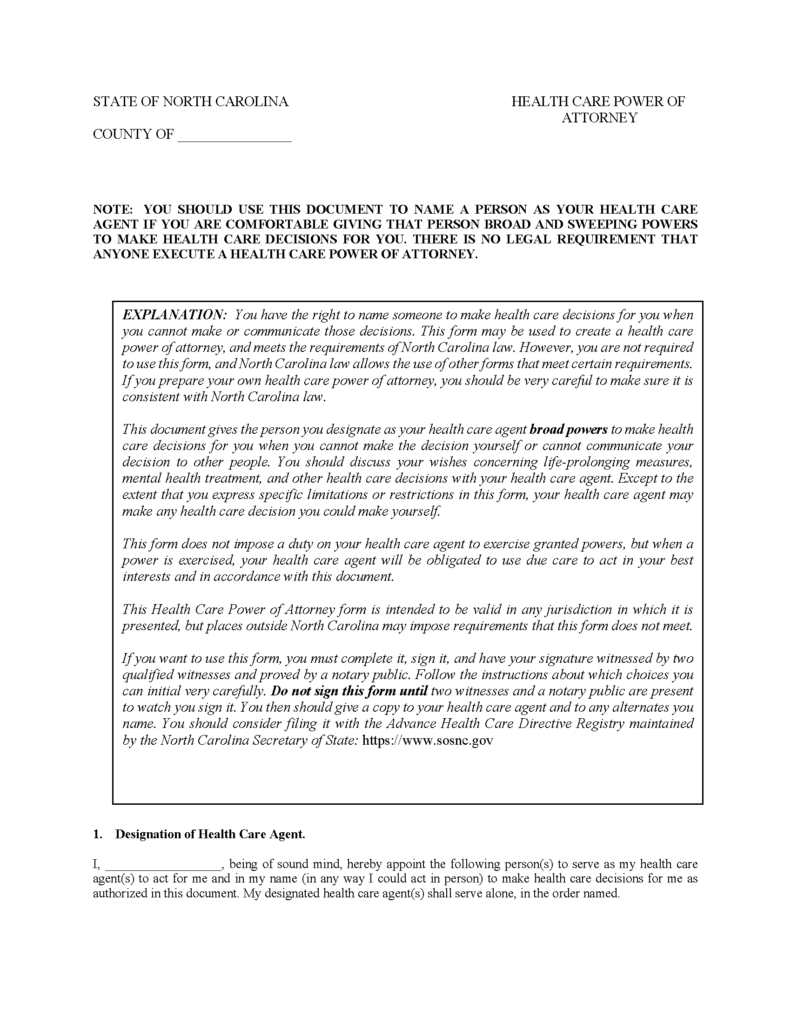 Medical Power of Attorney – Appoints a health care agent to make medical decisions for the principal once they lose their mental capacity.
Download: PDF