A New Jersey advance directive is drafted by an individual (the principal) to define their preferred end-of-life medical options as well as appoint a health care agent to make decisions on their behalf. Contained in this advance directive is both a medical power of attorney (a.k.a., "proxy directive") and a living will (a.k.a., "instruction directive").
The living will specifies the circumstances when life-sustaining treatments should be accepted or denied. To designate a health care agent, the principal will employ the medical power of attorney form. Both of the aforementioned documents become effective once the principal loses their ability to communicate due to mental incapacitation or physical disability.
Agent's Duties – § 26:2H-61
Laws – §§ 26:2H-53 – 26:2H-78 (New Jersey Advance Directives for Health Care Act)
Signing Requirements (§ 26:2H-56) – Two (2) Witnesses or Notary Public
---
State Definition
Statute – § 26:2H-55
"Advance directive for health care" or "advance directive" means a writing executed in accordance with the requirements of this act. An "advance directive" may include a proxy directive or an instruction directive, or both.
---
Related Forms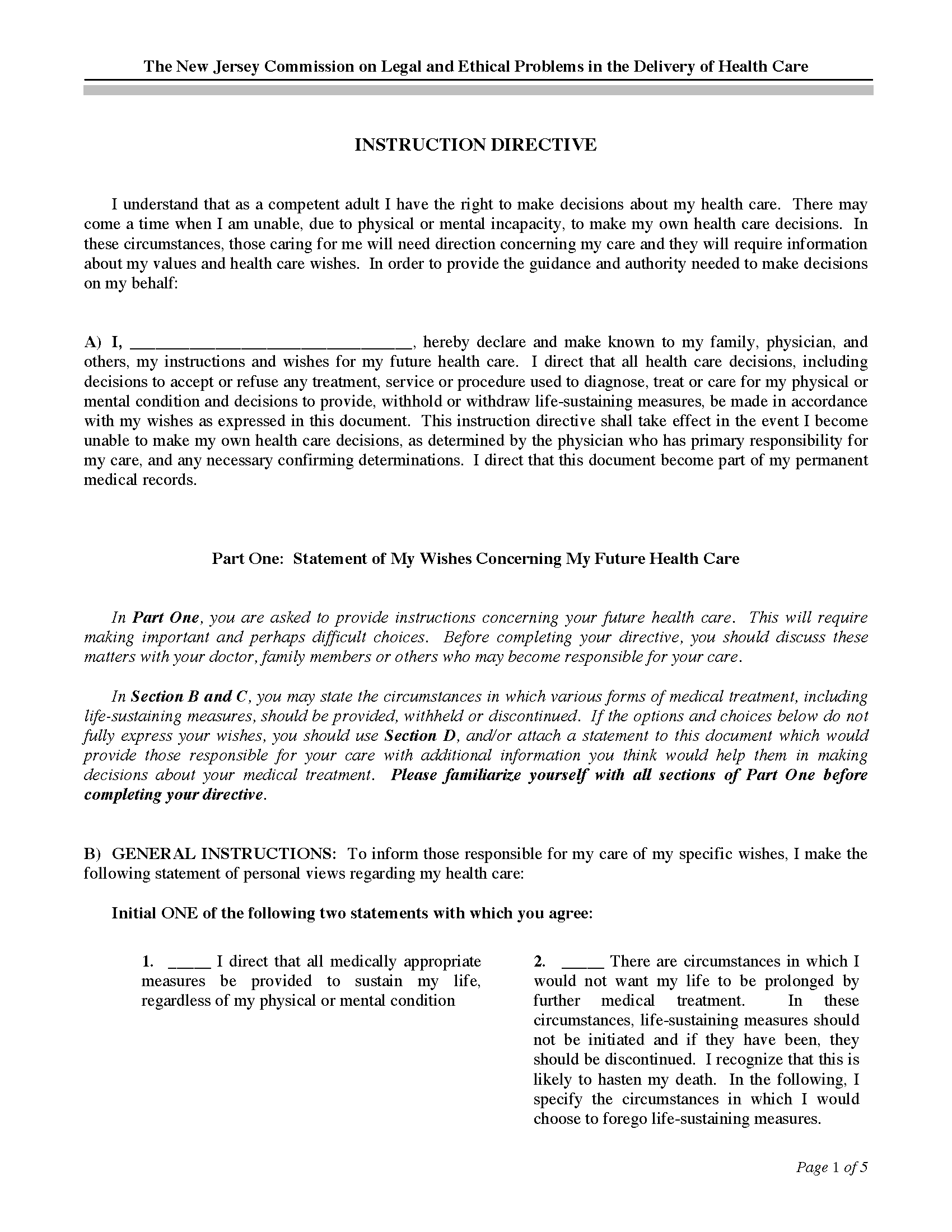 Living Will – Describes the life-sustaining medical interventions that should be accepted or denied when the principal is incapacitated.
Download: PDF
---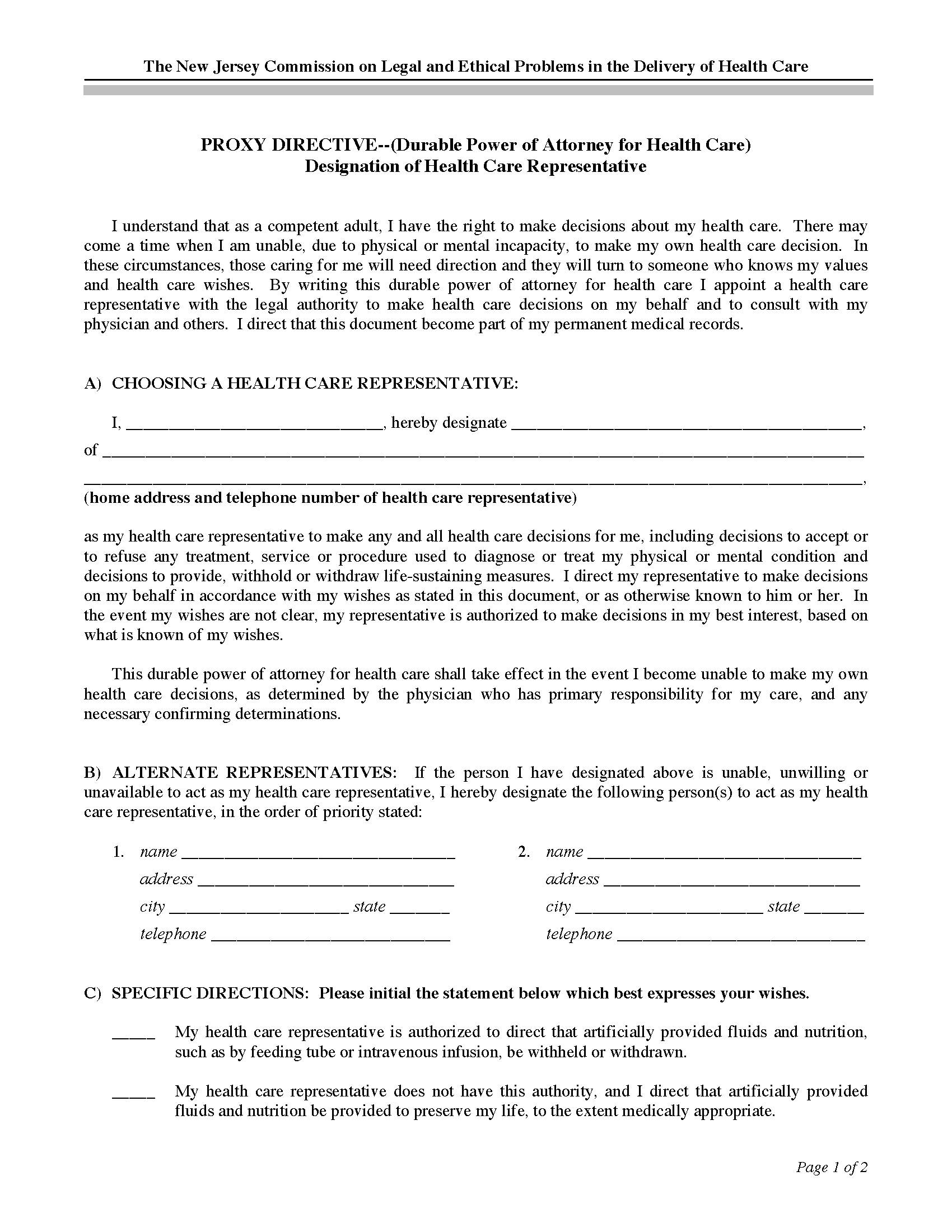 Medical Power of Attorney – Appoints a health care agent to make medical decisions when the principal cannot communicate on their own.
Download: PDF