A Nevada advance directive is a medical planning document that defines the health care treatment one wishes to receive when they become mentally or physically incapacitated. The principal, individual creating the form, will complete both sections, the medical power of attorney and the living will (called a declaration in Nevada), in order to appoint the agent to make health care decisions on their behalf and to provide instructions life-sustaining measures and other critical health care treatments. An advance directive enables one to rest assured knowing that their health care will be handled in accordance with their wishes should they lose the ability to communicate.
Laws – NRS 162A.700 to 162A.870 (Durable Power of Attorney for Health Care Decisions) and NRS 449A.400 to 449A.481 (Withholding or Withdrawal of Life-Sustaining Treatment)
Signing Requirements
Statutory Form – NRS 449A.436 (Living Will) and NRS 162A.860 (Power of Attorney)
---
State Definition
Statute – NRS 449A.703
"Advance directive" means an advance directive for health care. The term includes:

A declaration governing the withholding or withdrawal of life-sustaining treatment…;
A durable power of attorney for health care…;
An advance directive for psychiatric care…;
A do-not-resuscitate order…;
A Provider Order for Life-Sustaining Treatment form…
---
Registering
Laws – NRS 449A.700 to 449A.739
Residents are able to submit their completed Advance Directive (be it a power of attorney, living will, DNR order, or the like) to the Nevada Lockbox, an electronic registry on the Secretary of State website.
Step 1 – Complete Advance Directive
One must complete their advance directive in its entirety, obtaining the necessary signatures from witnesses or a notary public (whatever the case may be). Once completed, they should make copies to distribute to family members and to those mentioned in the document. A copy should be saved for registration (the original should be kept with the principal).
Step 2 – Complete Registration Agreement
Once all copies have been created, the principal will need to fill out the Advance Directive Registration Agreement and attach it to the copy of the Advance Directive.
Step 3 – Send completed agreement to Secretary of State 
The completed forms can be sent in the mail to the below address. Alternatively, they can be faxed to (775) 684-7177.
Nevada Lockbox c/o Nevada Secretary of State Barbara K. Cegavske
2250 Las Vegas Blvd. North, Suite 400
North Las Vegas, NV 89030
Step 4 – Await Response
If the documents were completed correctly, an electronic version of the Advance Directive will be stored in the Lockbox. Within ten (10) business days, the principal can expect a wallet card with the registration information to access the documents.
---
Related Forms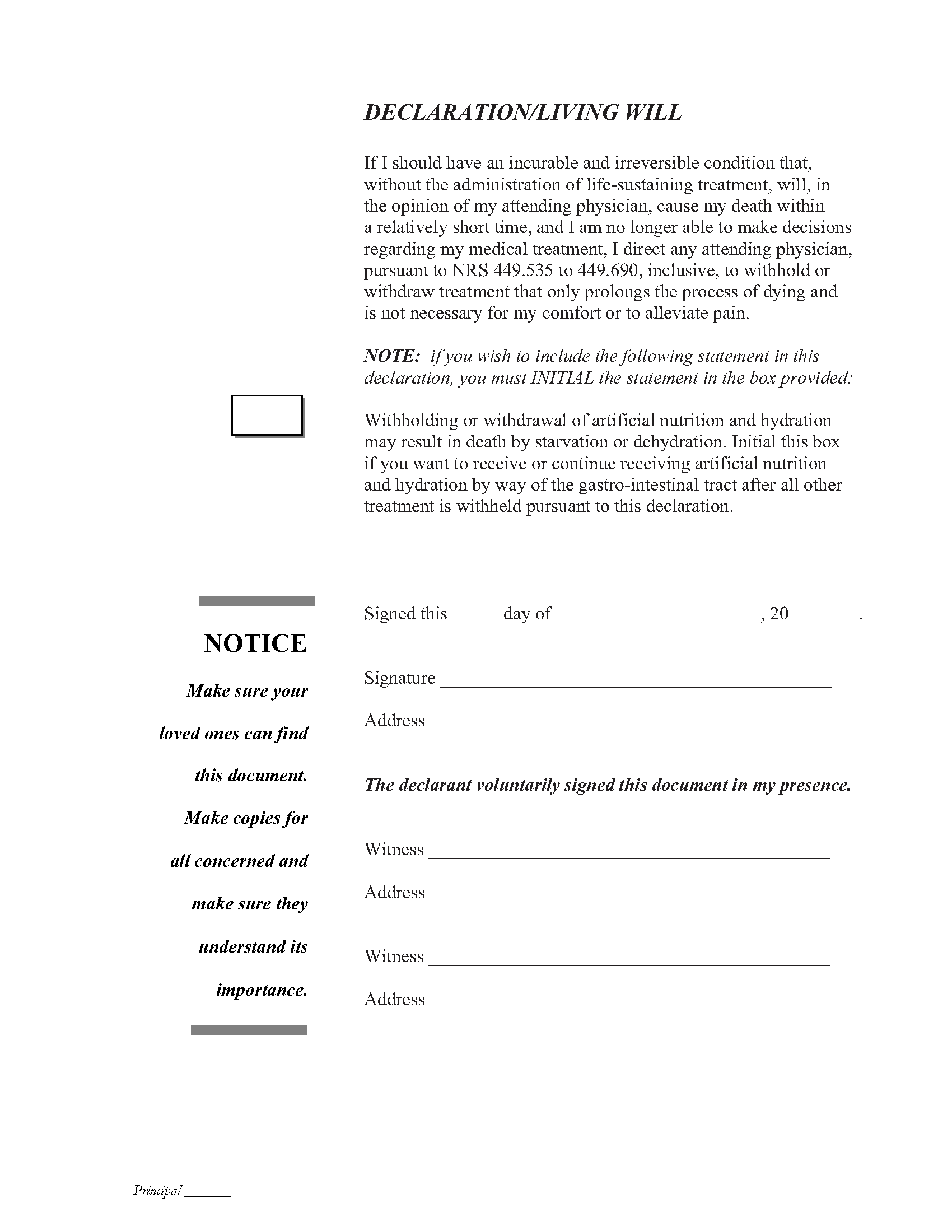 Living Will – Called a "declaration" in Nevada, this form lets physicians and nurses know if they should continue administering artificial nutrition or hydration to the principal.
Download: PDF
---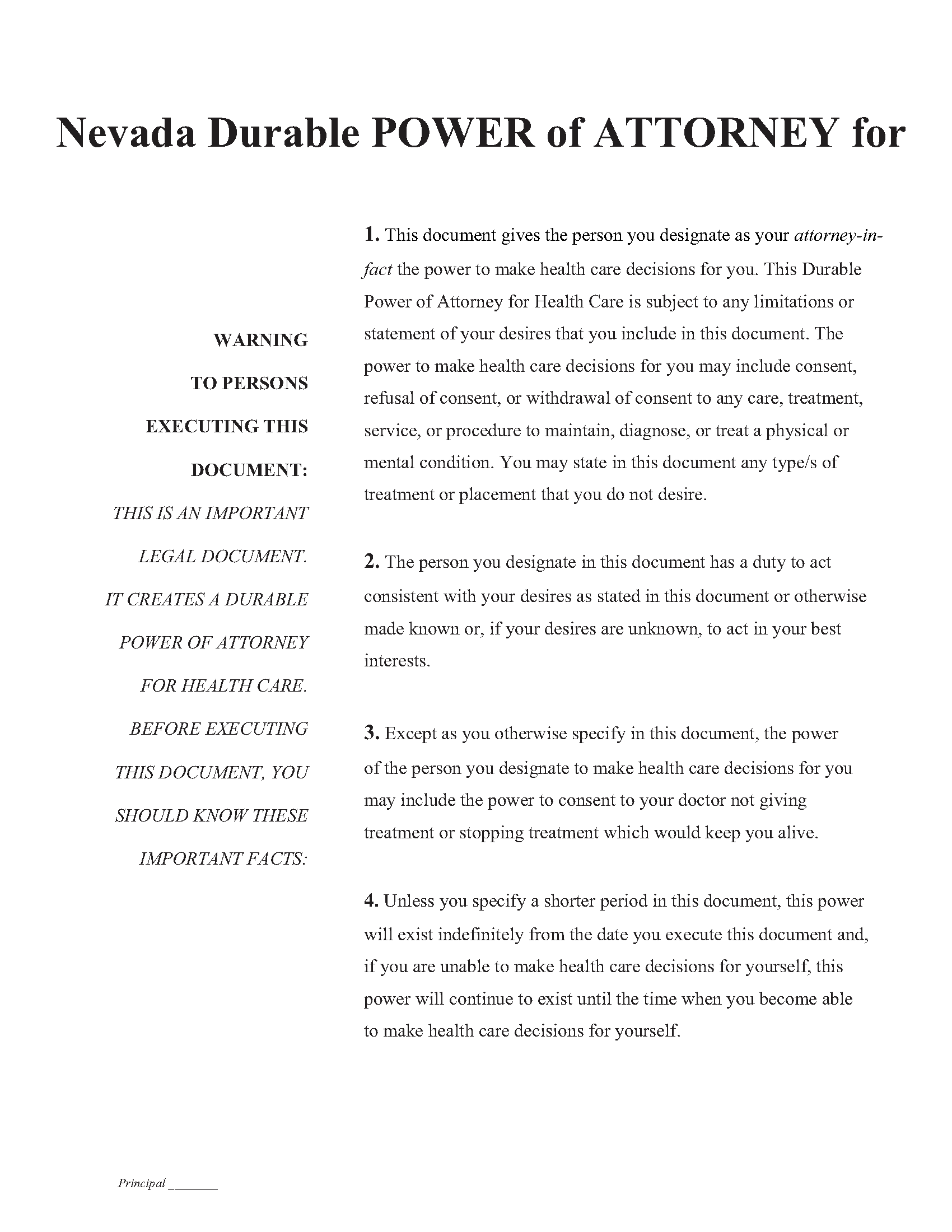 Medical Power of Attorney – A power of attorney for health care names an agent and successor agent to oversee the principal's health care when they lose the capacity to make decisions on their own.
Download: PDF