A Nevada real estate power of attorney is a form that allows an individual, the "principal," to appoint someone they trust to conduct real estate transactions on their behalf. The recipient of authority, the "agent," is permitted to sign closing papers, collect deposits, manage rental properties, and handle any other real estate activities that would otherwise require the principal's presence.
The principal must consider whether the power of attorney shall be durable or non-durable. If made durable, the document will not terminate upon the principal's incapacity. According to NRS 162A.480(2), a power of attorney that conveys real property must be recorded with a Clerk or Recorder in the county where the property is located.
Statute – NRS 162A.480
Signing Requirements (NRS 162A.220(1)) – Notary Public
---
Related Forms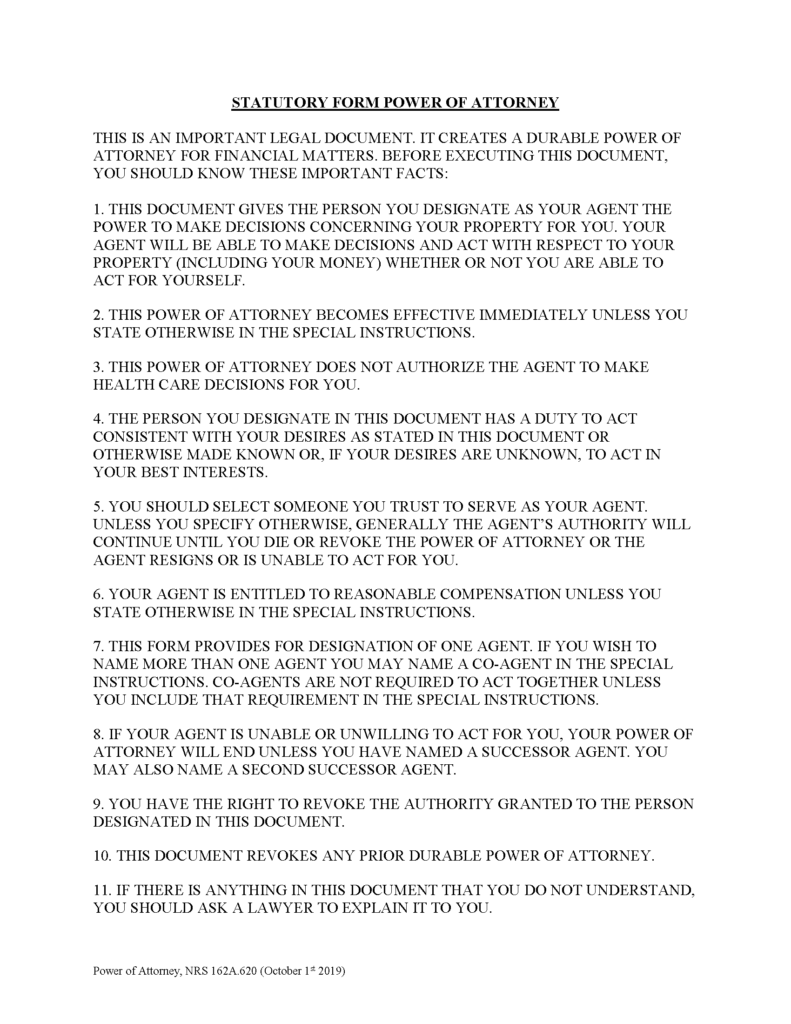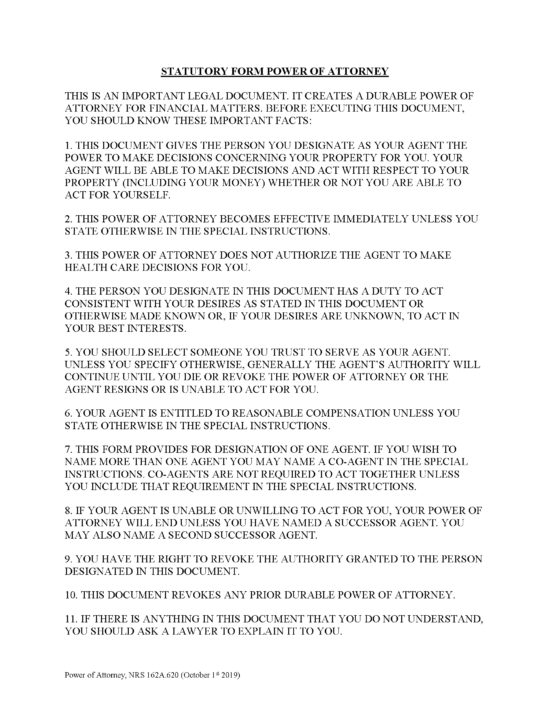 Nevada General Power of Attorney – A non-durable POA that authorizes an agent to perform a wide range of financial transactions for a principal.
Download: PDF