An Ohio advance directive is a set of legal documents that enable a principal to authorize an agent to make health care decisions for them, set forth certain end-of-life wishes, and register for organ donation. The advance directive includes a health care power of attorney (agent authorization), living will declaration (life-sustaining treatment options), and the Ohio Organ Donor Enrollment Form (organ donations). A person is not legally required to have these instruments in place; however, executing these forms ensures that the principal's health care preferences are met.
Agent's Duties – § 1337.13
Laws – Chapter 2133 (Modified Uniform Rights of the Terminally Ill Act and the DNR Identification and Do-Not-Resuscitate Order Law) & § 1337.11 – 1337.17
Signing Requirements (§§ 2133.02(B), 1337.12(A)(b), (B), (C)) – Two (2) Witnesses or Notary Public
Statutory Form – §§ 2133.07, 1337.17
---
Related Forms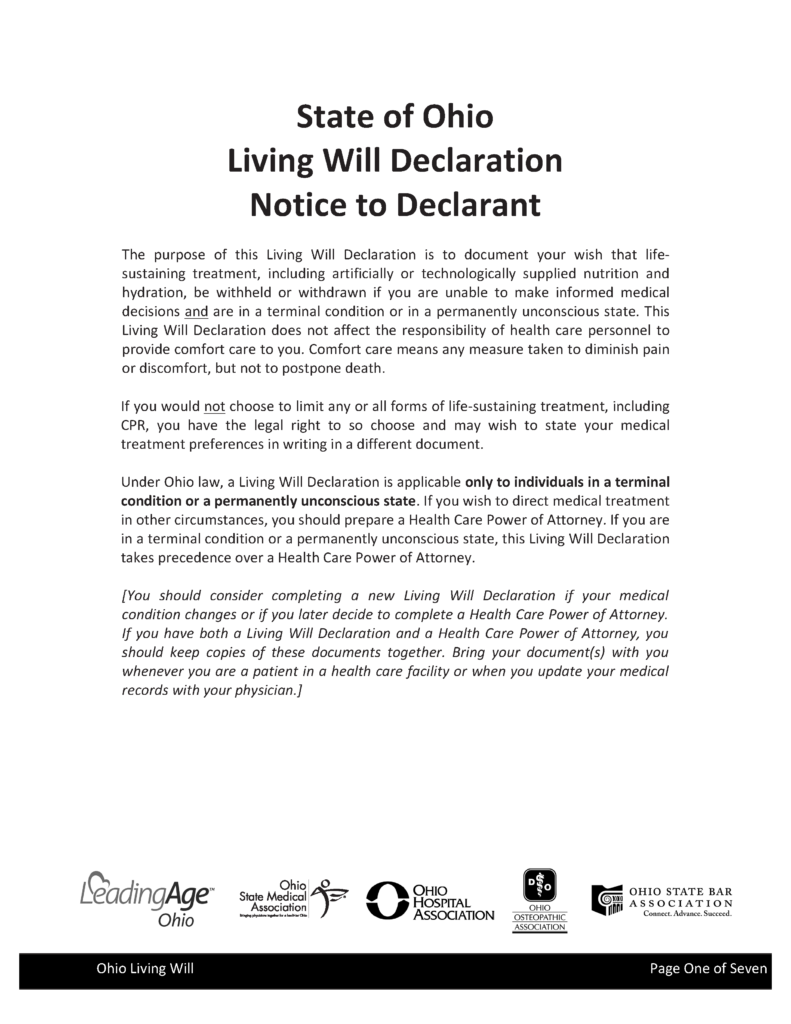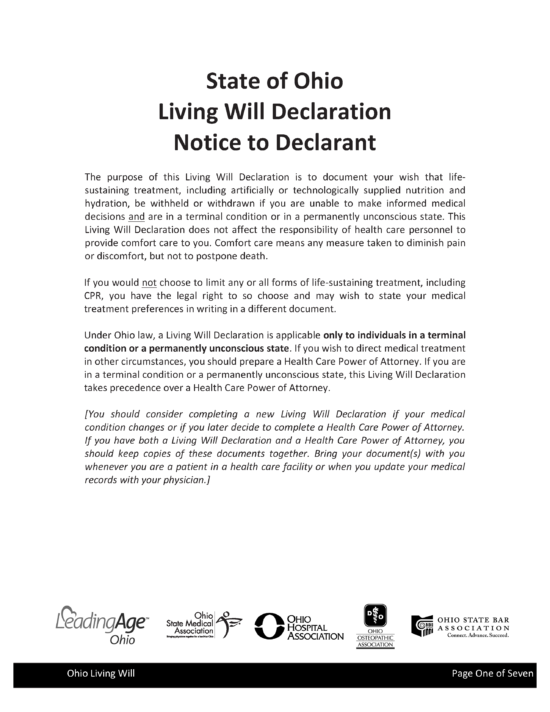 Living Will – A health care document that informs physicians to withhold life-prolonging treatments in specific medical scenarios.
Download: PDF
---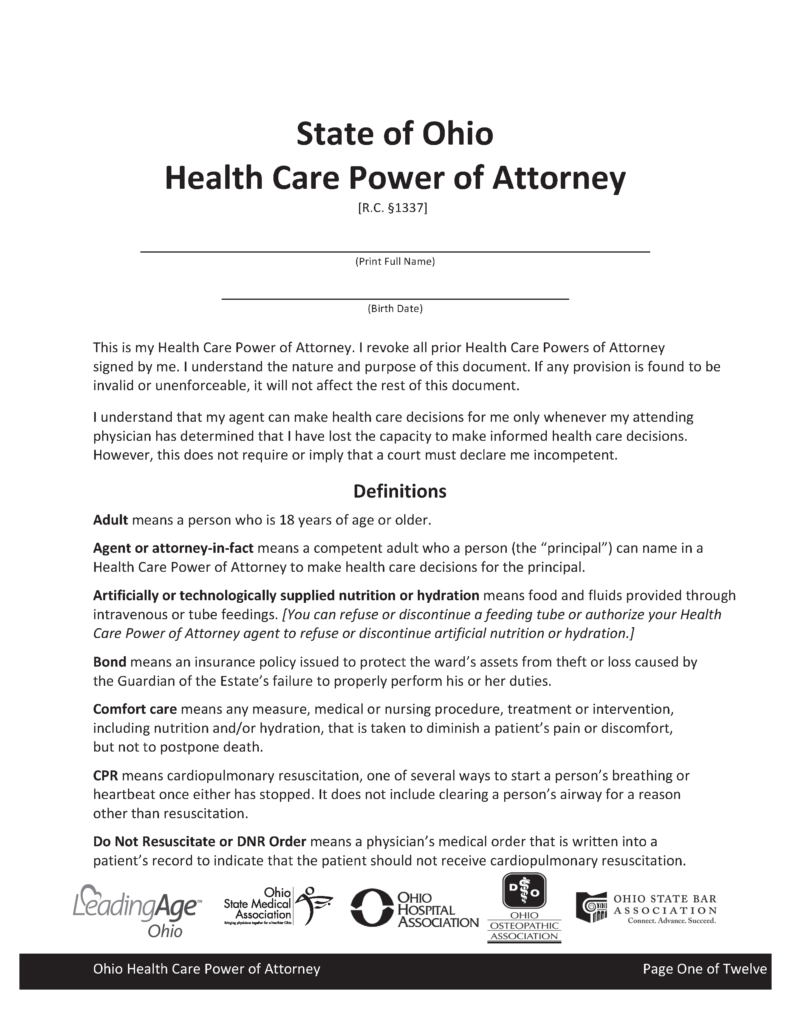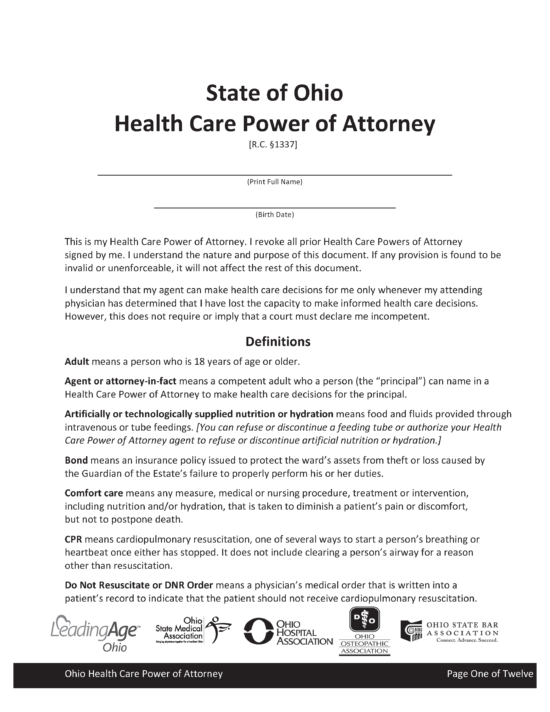 Medical Power of Attorney – Provides a health care agent with the authority to make medical decisions for an individual who has lost their decisional capacity.
Download: PDF