---
Updated on September 29th, 2021

A Rhode Island advance directive is a combination of two (2) documents: a durable medical power of attorney and a living will (or "declaration"). The principal will use the medical power of attorney to authorize an agent to communicate their health care decisions to doctors and healthcare providers if they are unable to do so themselves. With a living will, the principal will state whether they'd like to have their life prolonged through the administration of artificial nutrition and hydration.

Completing an advance directive can be complicated and overwhelming; the principal may want to talk to their doctors and lawyers to ensure they understand the medical and legal issues surrounding this document.

Laws – Chapter 23-4.10 (Health Care Power of Attorney) & Chapter 23-4.11 (Rights of the Terminally Ill Act)

Signing Requirements:
Medical Power of Attorney (§ 23-4.10-2) – Two (2) Witnesses OR Notary Public
Living Will (§ 23-4.11-3(a)) – Two (2) Witnesses
Statutory Form – § 23-4.10-2 & § 23-4.11-3(d)
---
Related Forms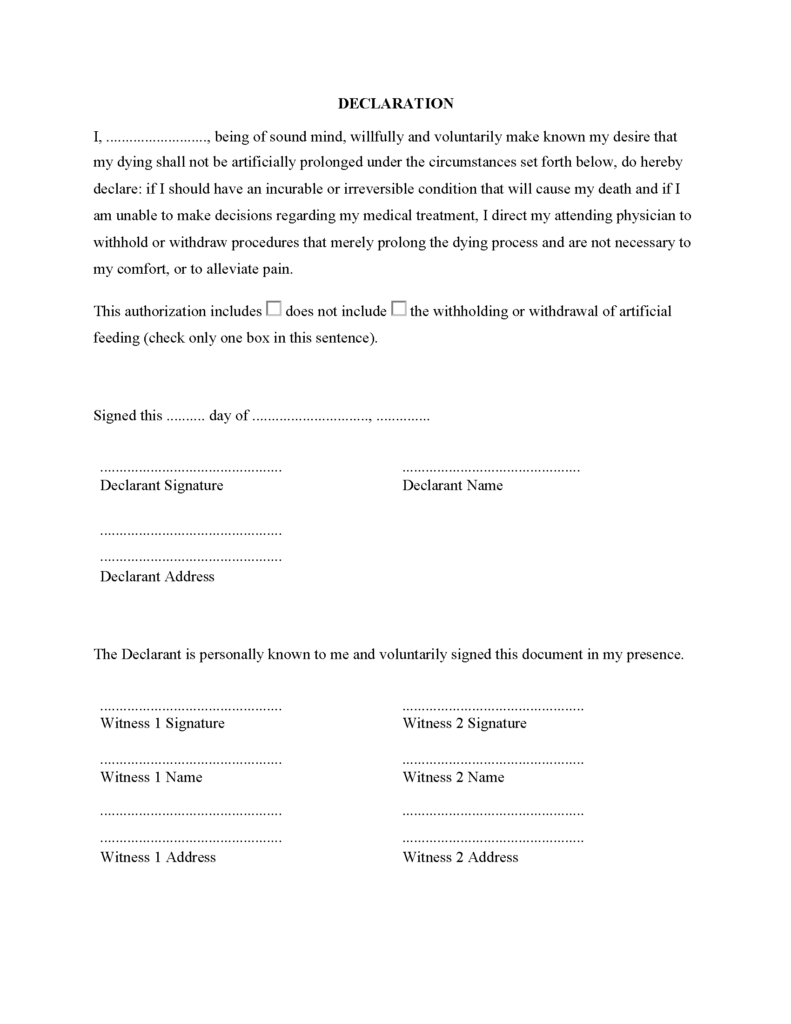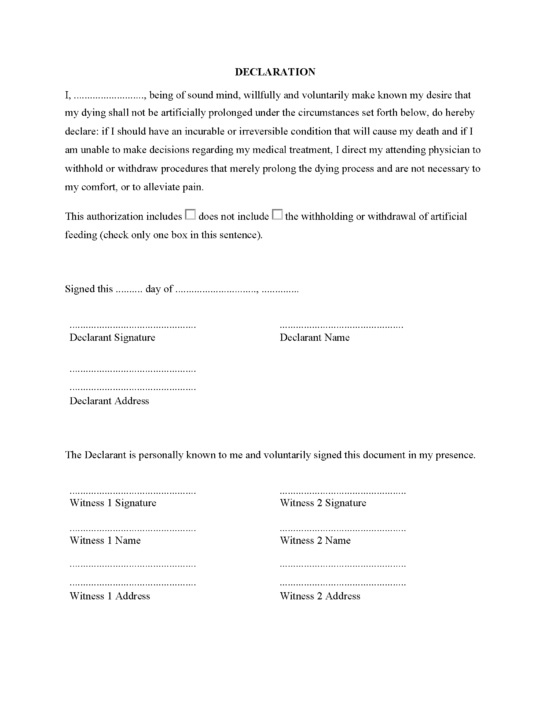 Living Will – Indicates whether the principal shall receive life-prolonging treatments upon becoming terminally ill.
Download: PDF
---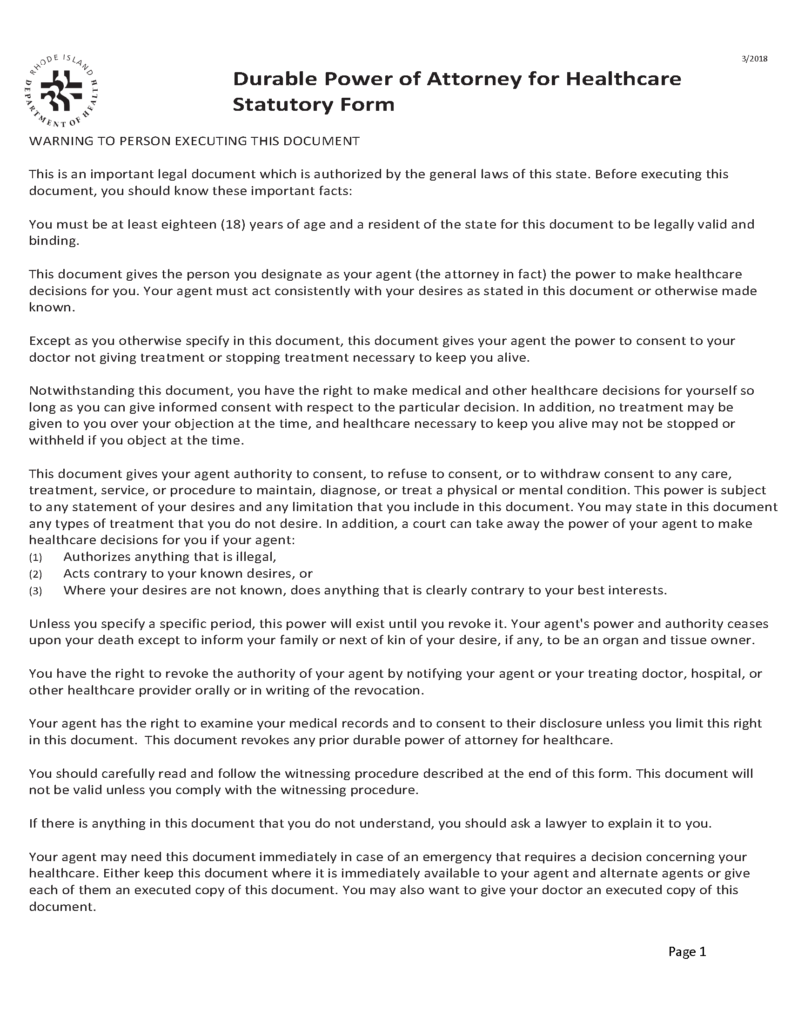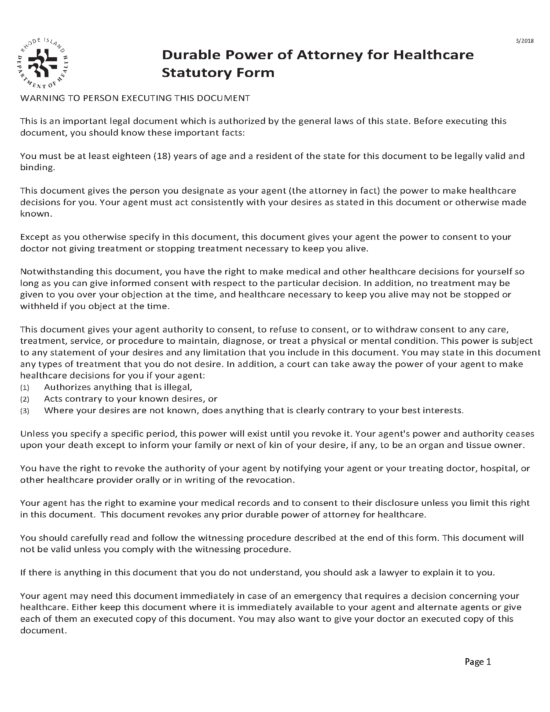 Medical Power of Attorney – Provides an agent with the legal authority to make medical decisions for a principal.
Download: PDF