---
Updated on September 29th, 2021

A South Dakota advance directive is a health care planning tool that can be executed to establish a medical attorney-in-fact and end-of-life instructions for medical professionals. An advance directive document combines two forms; a medical power of attorney and a living will.

A medical POA authorizes a trusted individual ("agent" or "attorney-in-fact") to communicate with medical professionals on the principal's behalf. A living will lets doctors and other health care workers know what types of life-prolonging medications the principal wishes to receive in the event of a terminal illness. This advance directive packet will only come into effect should the principal become incapacitated and unable to express their wishes regarding medical treatment.

Agent's Duties – § 59-7-2.1 and § 59-7-2.5

Laws – § 34-12C, § 34-12D and § 59-7

Signing Requirements:
Medical Power of Attorney (§ 59-7-2.1) – Two (2) Witnesses OR Notary Public
Living Will (§ 34-12D-2) – Two (2) Witnesses AND Notary Public
---
State Definition
Statute – § 34-12H-1(1)
"Advance health care directive," a durable power of attorney executed under § 59-7-2.1 to 59-7-2.4, inclusive, a living will executed under chapter 34-12D, or an EMS cardiopulmonary resuscitation directive executed pursuant to chapter 34-12F.
---
Related Forms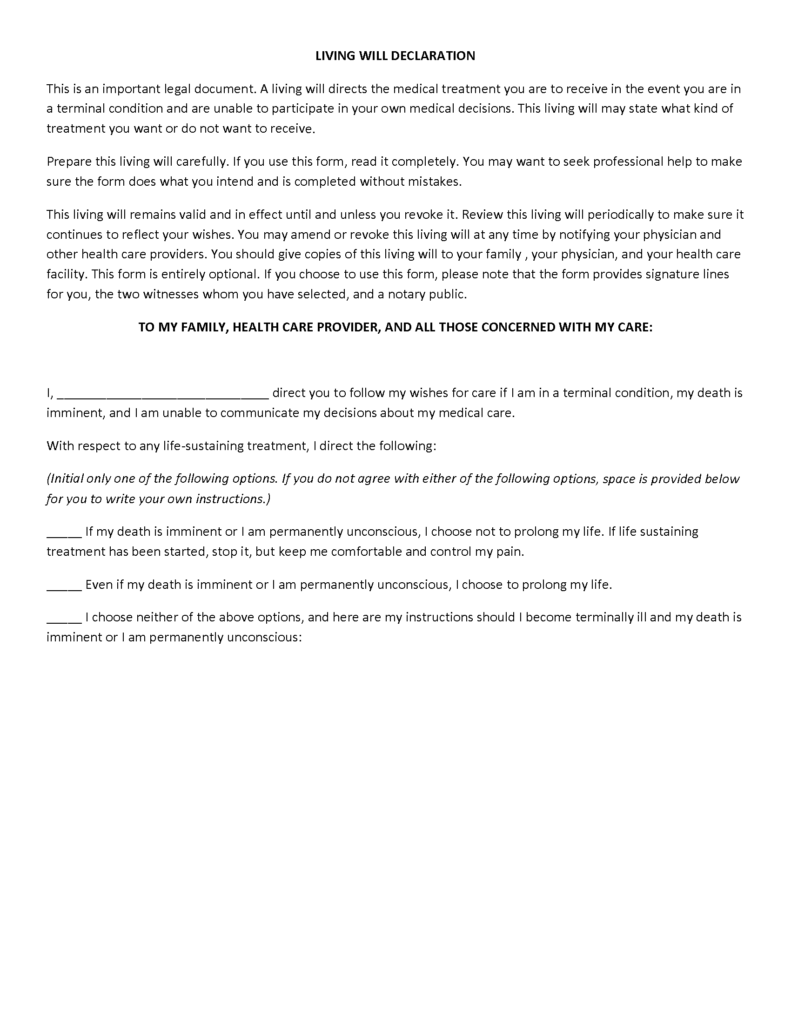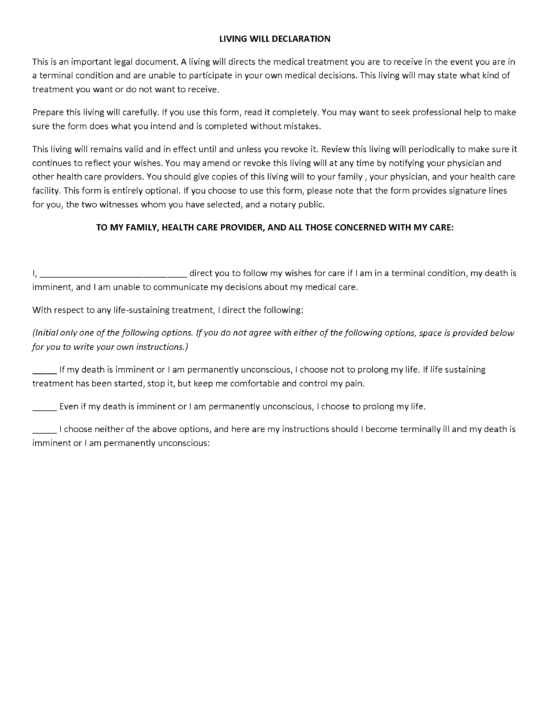 Living Will – Conveys to health care professionals the principal's instructions regarding life-sustaining treatments.
Download: PDF
---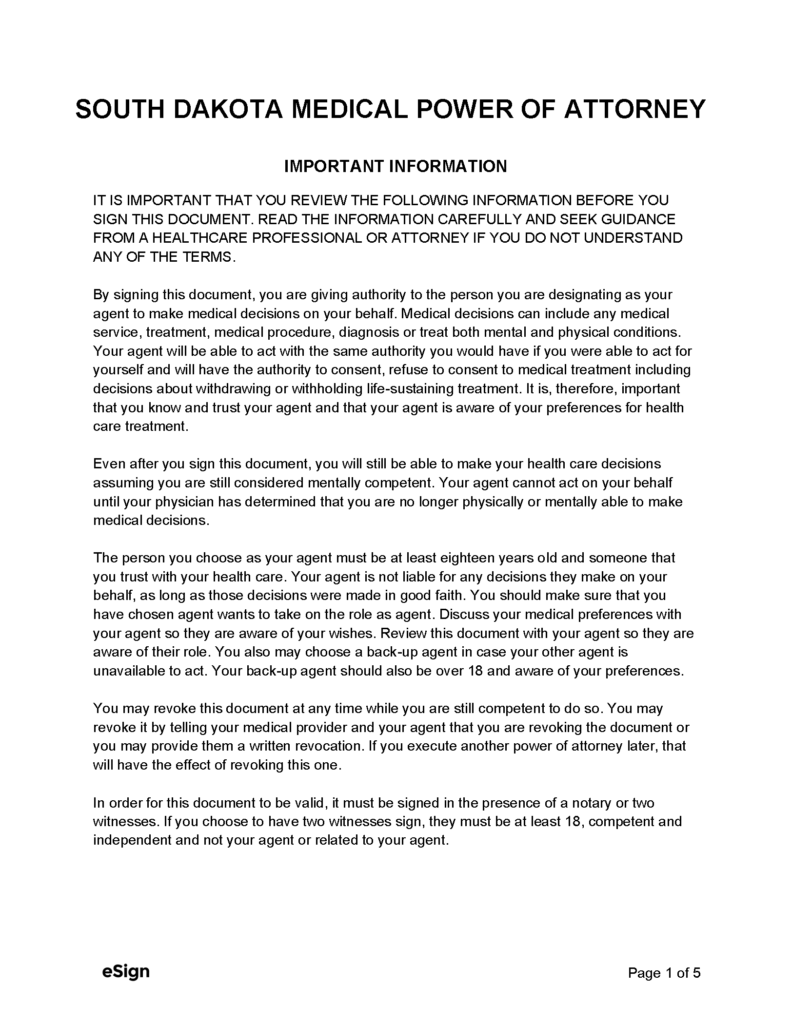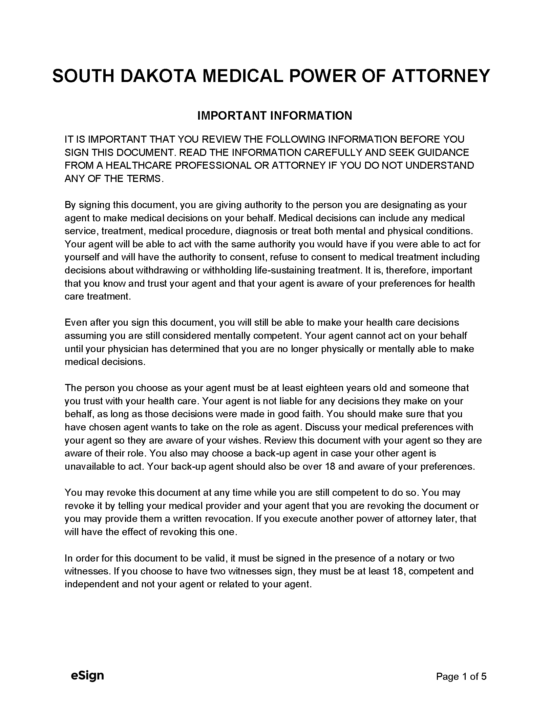 Medical Power of Attorney – Used to appoint a health care agent to make medical decisions for the principal if they are unable to do so for themselves.
Download: PDF