A Utah real estate power of attorney is a legal document used to grant an agent authority over a principal's real estate dealings and transactions. This includes acquiring property on the principal's behalf, and managing or selling property already owned by the principal. The principal can tailor the document to specify the duties they want the agent to perform and the property that will be affected by the power of attorney. Unless stated otherwise, this power is not revoked in the event of the principal's disability or incapacitation. The completed form requires notary acknowledgment before it can take effect.
Statute – § 75.9.204
Signing Requirements (§ 75.9.105) – Notary Public
---
Related Forms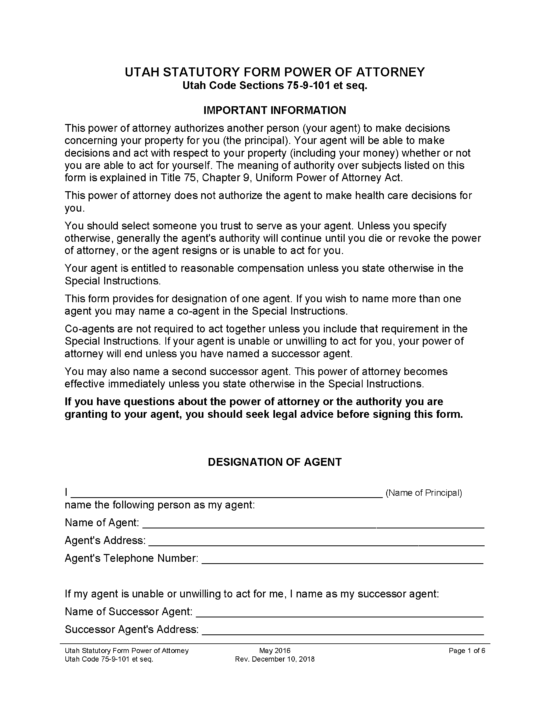 Utah General Power of Attorney – Used to appoint an agent that can carry out decisions regarding the principal's finances and property in general.
Download: PDF