A Wisconsin advance directive is a two-part form that combines a living will and a medical power of attorney. It is not required that a person draft both documents, but they are each helpful estate planning tools in their own way. A living will allows the principal to leave instructions for medical staff with regard to end-of-life treatments, feeding apparatus, and other medications. A medical power of attorney is executed for the purpose of electing a health care representative to communicate with medical staff on behalf of the principal. An advance directive only comes into effect if the principal is pronounced by a physician to be in an incapacitated state.
Agent's Duties – § 155.20
Laws – Chapter 154, Subchapter II and Chapter 155
Signing Requirements (§ 154.03(1) and § 155.10(1)(c)) – Two (2) Witnesses
Statutory Form – § 154.03(2) and § 155.30
---
Registering
Statute – § 154.13(1)
A person is not legally required to register their Advance Directive, but they may choose to do so for a small fee (set by the probate court in each county). Once an advance directive has been created, they can visit the Register in Probate Association's County Directory webpage to obtain the probate court's contact information of a specific county. An individual may want to register their Advance Directive for safekeeping purposes or to allow convenient access to the form for authorized individuals, health providers, the court, and individuals under the order of the court.
---
Related Forms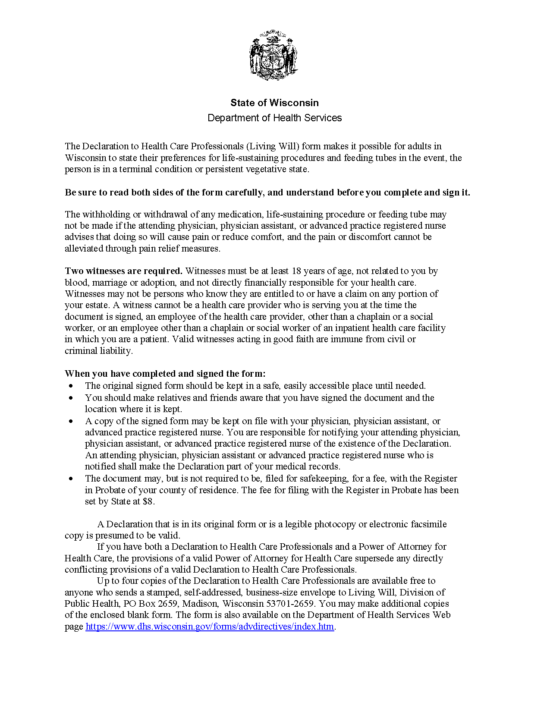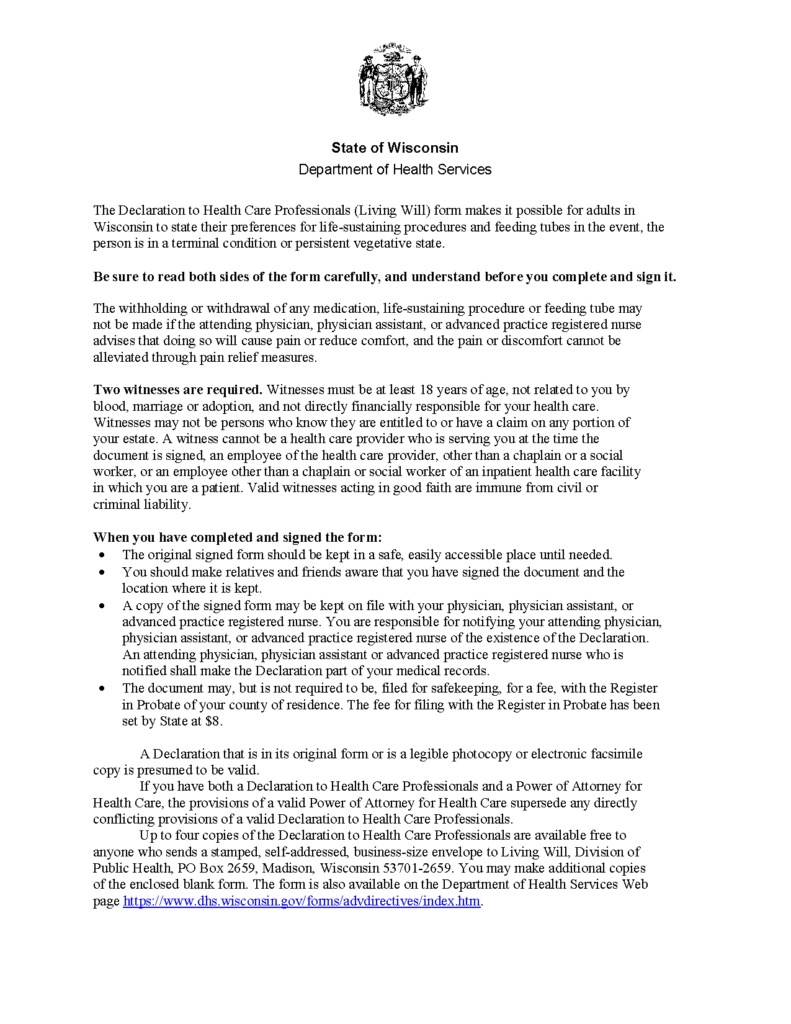 Living Will – Also known as a declaration in Wisconsin, a living will is used to communicate one's wishes regarding life-sustaining interventions.
Download: PDF
---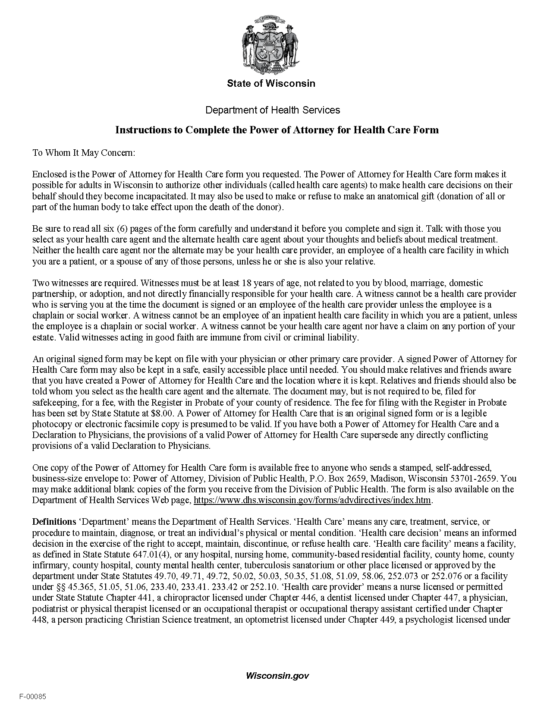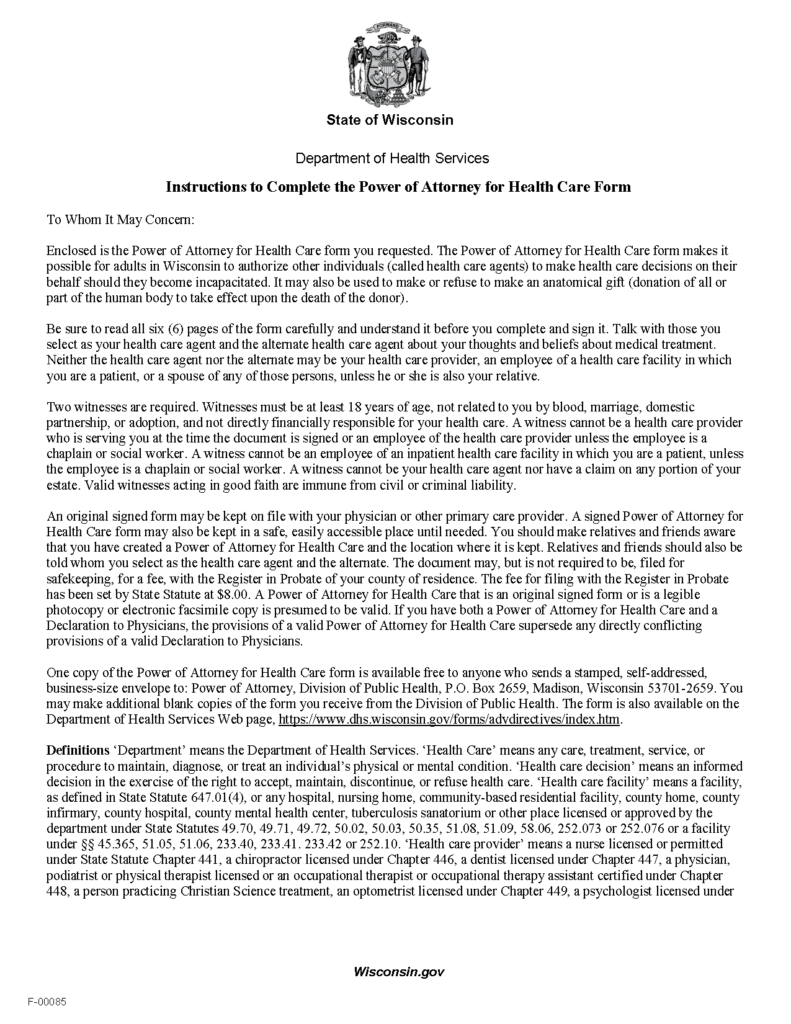 Medical Power of Attorney – A medical POA is used to elect a health care representative to make decisions should the principal become incapacitated.
Download: PDF