The Massachusetts move-in/move-out checklist, or "Apartment Condition Statement," is a document used by landlords to report material damage in a rental unit and note whether any appliances or other items need repair or cleaning. If the landlord accepts a security deposit, the checklist must be delivered to the tenant upon payment of the deposit or within ten (10) days after the initial date of occupancy, whichever occurs later. This statement shall include a listing of all state sanitary or building code violations existing on the property. When the tenant vacates, the landlord will perform a walk-through inspection to examine the condition of the property and determine whether any charges shall be deducted from the tenant's deposit.
Laws – Ch. 186 § 15B(2)(c)
Related Forms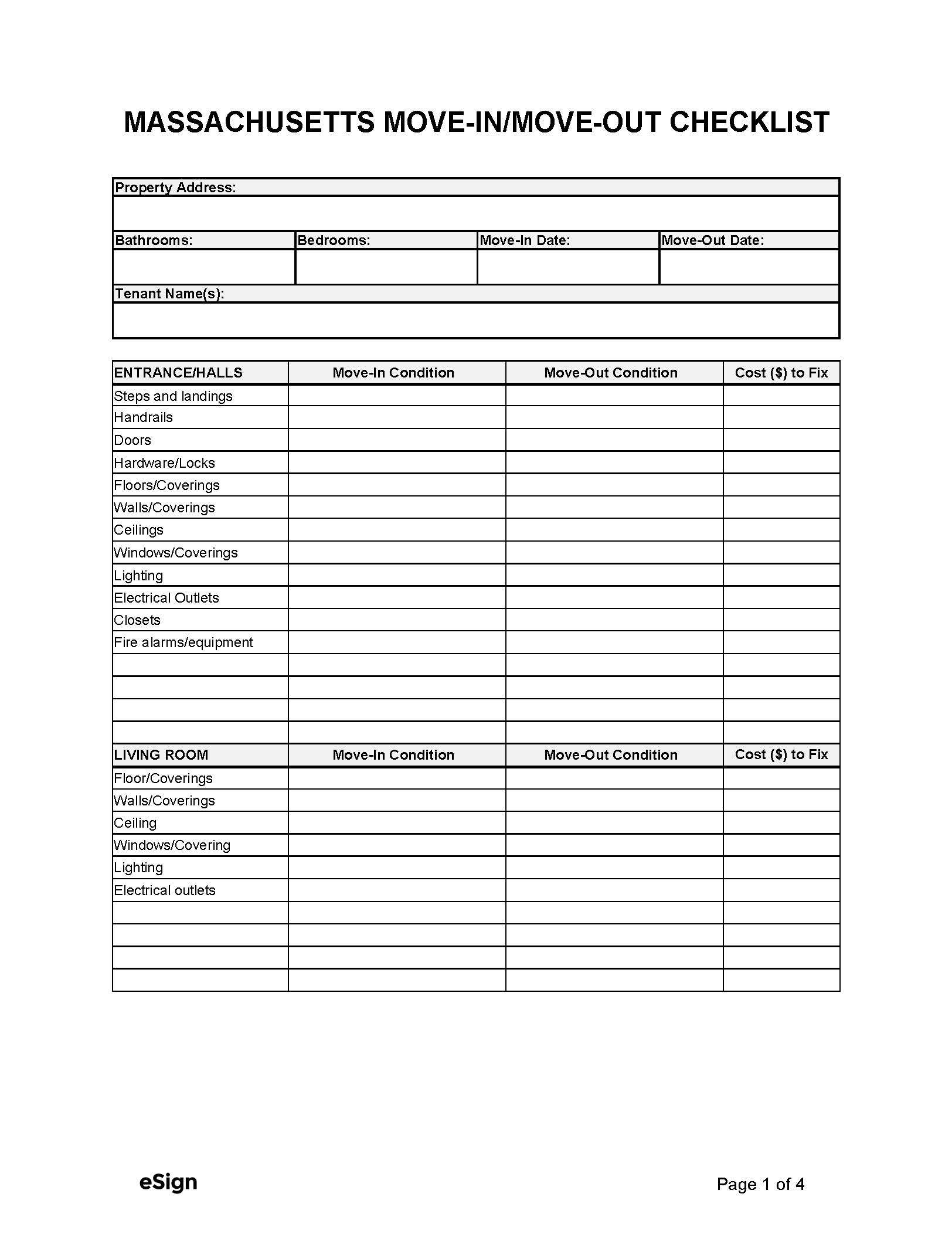 Generic Move-in/Move-out Checklist – This generic checklist contains additional space for the landlord to report material damage including the costs associated with repairs or cleaning.
Download: Adobe PDF, MS Word, OpenDocument
---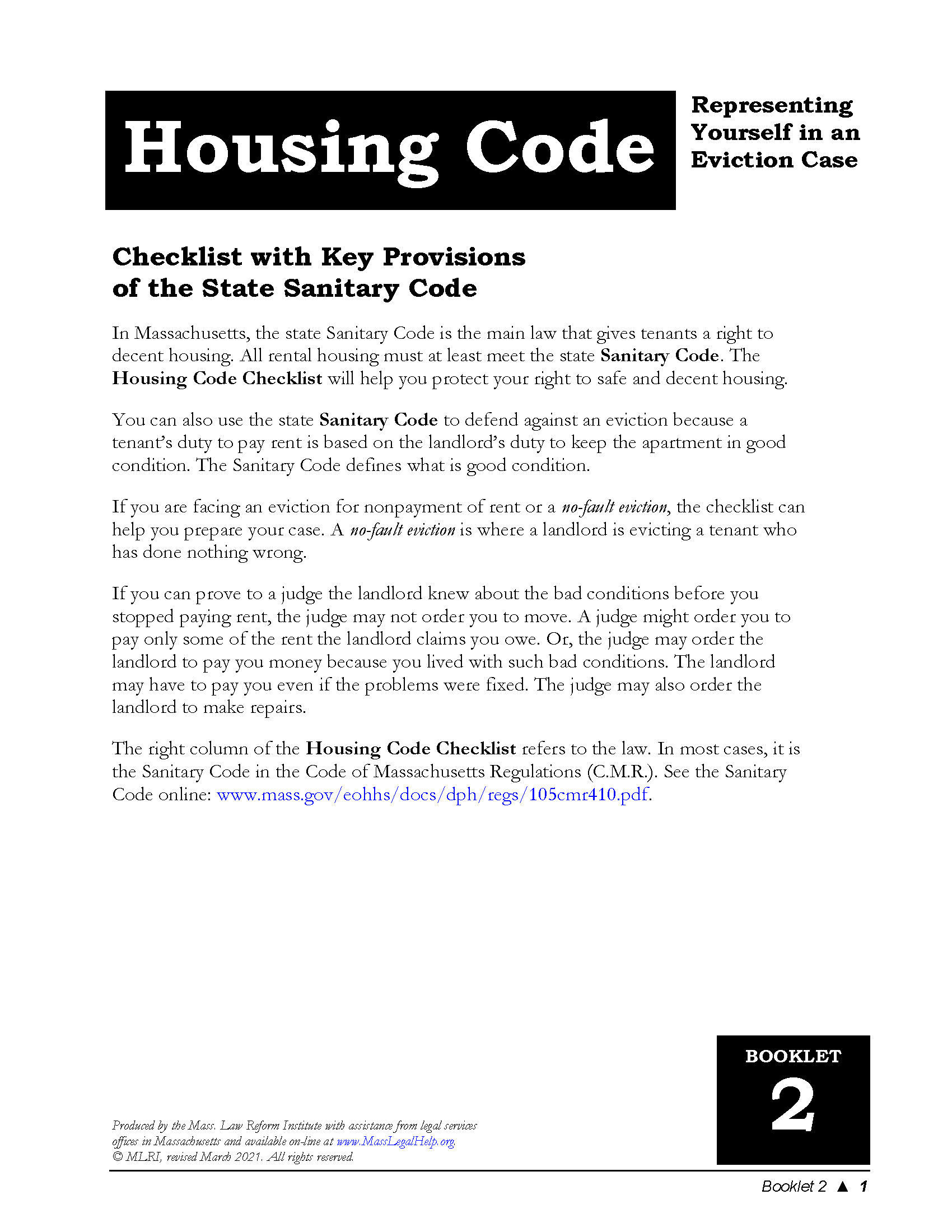 Housing Code Checklist – A list of all relevant housing code violations, including the number of days in which the landlord must remedy each violation.
Download: Adobe PDF