---
Updated on June 25th, 2021

A South Dakota rental application assists landlords in evaluating the eligibility of lease candidates to ensure a reliable tenant is found. Individuals interested in leasing the landlord's property will fill out the application with their employment details, rental history, vehicle information, and a description of any pets they wish to keep in the rental unit. The landlord should contact the references stated in the application to corroborate the collected information. In addition, an investigation of the applicant's credit and criminal history may be conducted immediately following receipt of the signed rental application.
Maximum Fees ($)
Application Fee – Not mentioned in state statutes.
Pet Deposit – Not mentioned in state statutes.
Security Deposit (§ 43-32-6.1) – One (1) Month's Rent
Alternate Version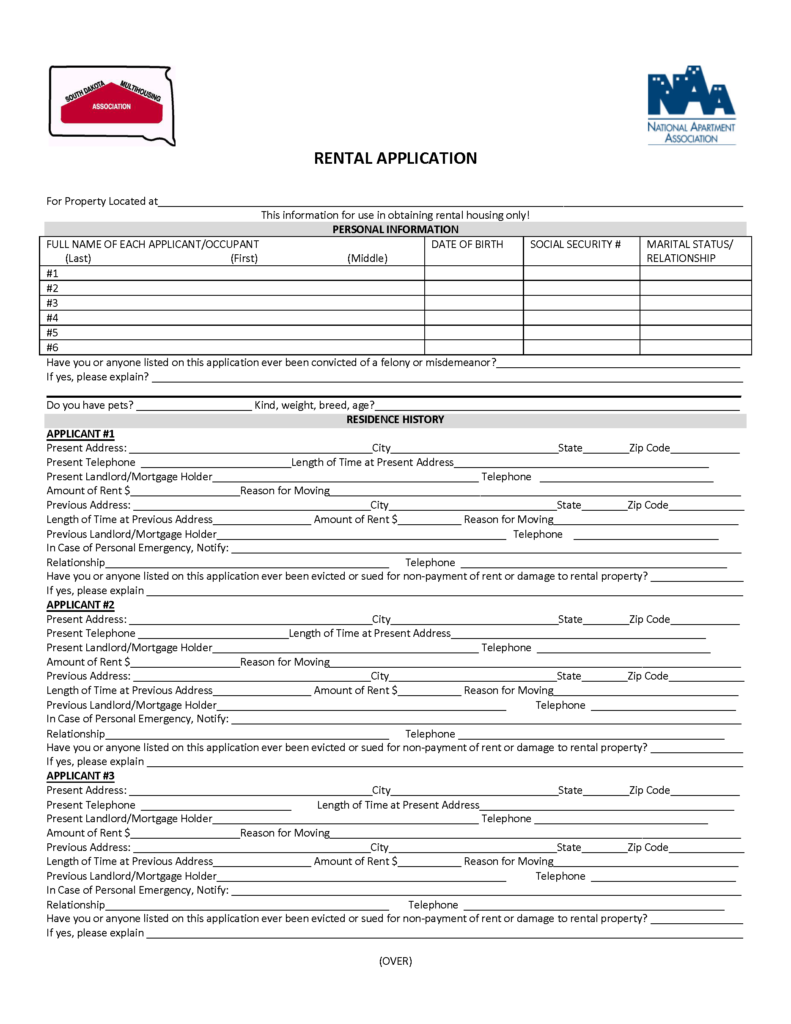 South Dakota Multihousing Association Rental Application – Landlords and property managers can also use this form for rental applications.
Download: Adobe PDF