---
Updated on January 20th, 2023

The Wisconsin property disclosure statement is completed by a property owner to disclose any known property defects to a prospective buyer prior to executing a purchase agreement.

Sellers of residential property are legally required to complete this form (known as the "Real Estate Condition Report") and give it to the buyer unless the buyer is their personal representative, trustee, conservator, or fiduciary, or if the property transfer is exempt from the real estate transfer fee (§ 709.01(2)). The report must be given to the buyer within ten (10) days of executing a purchase contract. If the property being sold is a condominium, the seller will also need to complete the Condominium Addendum to Real Estate Condition Report and attach it to the property disclosure.

Laws – § 709.01(2), § 709.02(1), § 709.03, and § 709.033

Purchase Agreement 

– A real estate contract signed between a buyer and a seller for finalizing the sale of a residential property.
Related Forms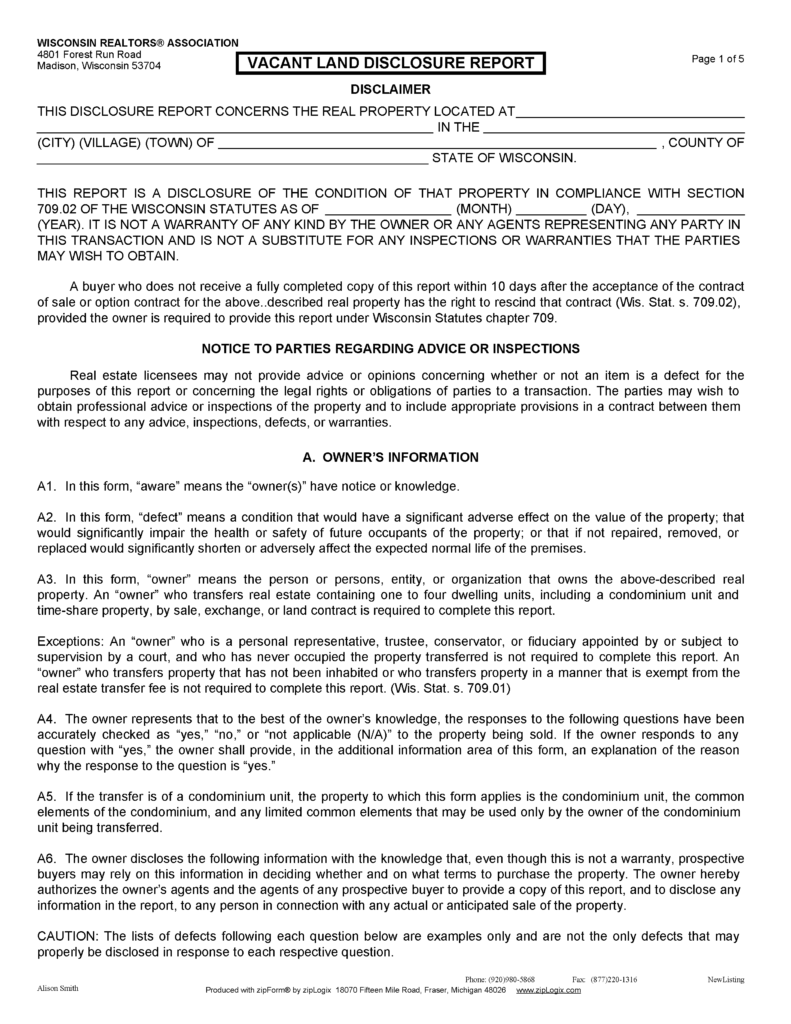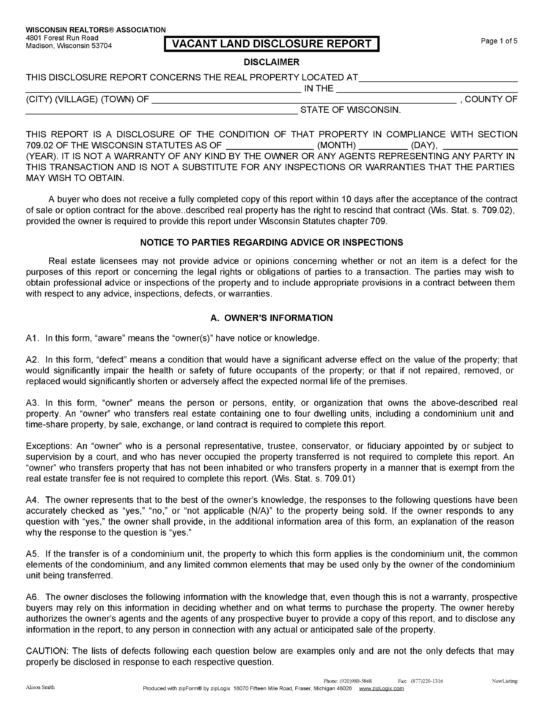 Wisconsin Vacant Land Disclosure Report – If the piece of real estate being sold doesn't feature a dwelling, this report must be completed by the property owner instead of the standard form.
Download: PDF